The beauty of fashion, one shirt and a pair of jeans can make up an entire wardrobe for a month. Just a touch of something new can bring a whole new life to an already worn outfit.
A couple of weeks ago I wore my Asos denim leggings paired up with my Asos fringe vest and a pair of tan clog heels, but today I switched up the leggings and white tee combo with a tan jacket from Old Navy and Nine West heels. With jeans and a white tank you have the versatility to make the outfit completely new with just a few new accessories.
Next I'll probably wear a leather jacket with the ensemble, to give a rocker essence, and be totally ready for fall.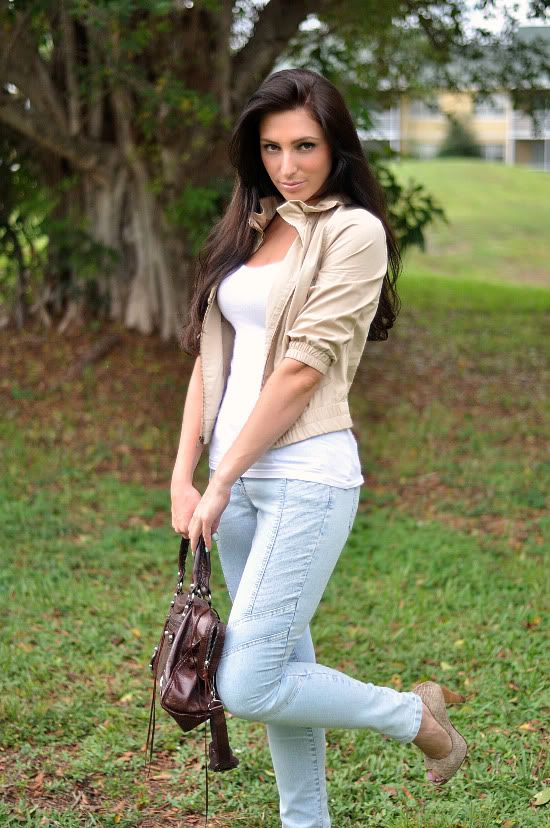 Jerrid and I made a tiny mistake when taking pictures. We didn't adjust the shutter speed to suit the nature of the light and the fact that I changed the lens to a lens which lets in much more light, the 50mm F1.4. Some photos came out with a small aura or softness around me since so much light was let into the lens, but now that I look at them, I think it gave them a nice effect, but I'm such a freak about photo sharpness, so I'm kind of disappointed.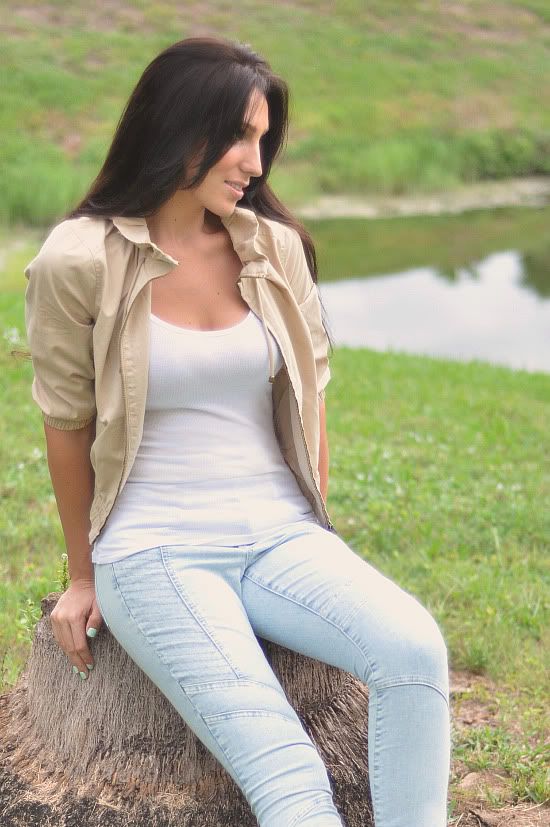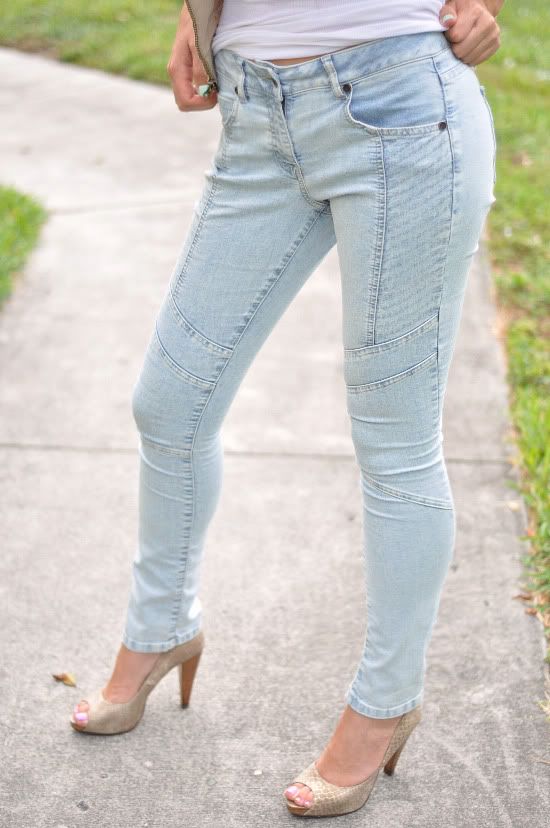 I love my Asos leggings. They are a tiny bit bigger than I would like them to be around my waist, so I would recommend for you to buy a size smaller in the leggings when you shop on Asos.com.
I hope you've enjoyed your Labor Day!
xoxo,