Battling the flu...blah. No fun. I feel as if the universe hit the slow-mo button on me. Hasn't slowed me down too much, just feeling a little off than my usual off the wall behaviors. Still have time for my vain ventures in my makeup stash. While in Ohio during that week, I donned a rather simple and clean makeup style. A solid eyelid and peachy cheeks.
"The darkness that surrounds us cannot hurt us.
It is the darkness in your own heart you should fear."
-Silvetris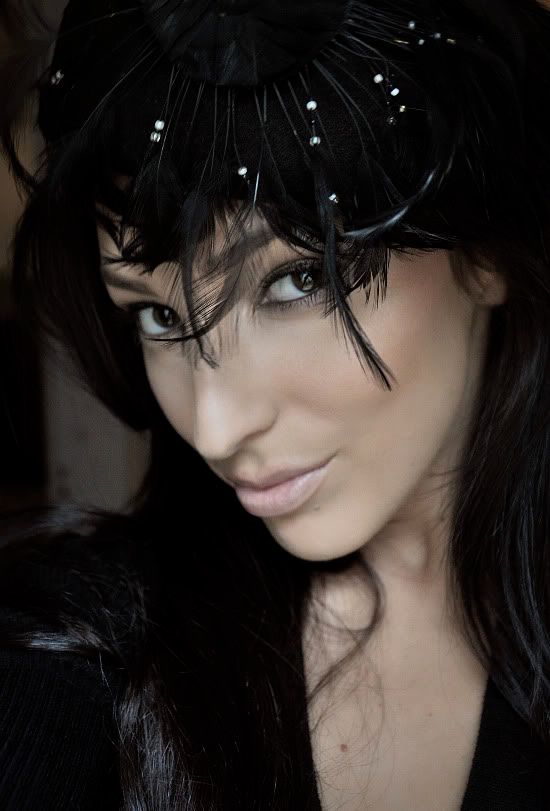 In my frenzy for trying to find an Urban Decay NAKED palette in stock at any Sephora around my area, and trust me, there are plenty, I packed some of my neutral shadows to go for that NAKED look. I fell back in love with my MAC Solar Bits in Bronzescape. The pigment is a autumnal warm bronze shade and has a liquid metal finish, just be careful of fall out when applying. One of my main pet peeves when it comes to loose pigments.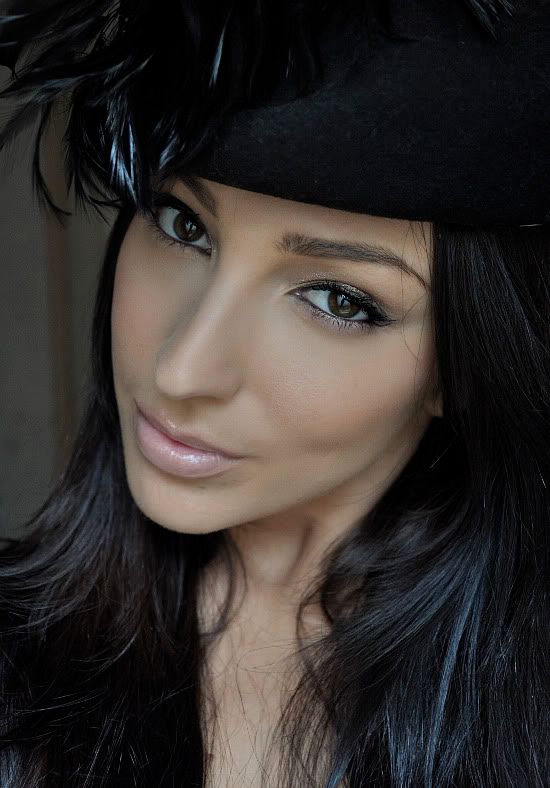 Makeup Used:
Face:
Smashbox Photo Finish Primer
Revlon ColorStay in #330 Natural Tan
Cheeks:
the Balm eyeshadow/blusher in "Hot Mama" applied lightly to apples of cheeks and along cheek bone.
Eyes:
MAC Solar Bits in "Bronzescape"
NARS eyeshadow in "Night Star" as a highlight
NARS eyeliner in "Onyx"
Maybelline Lash Stiletto
Lips:
MAC Lip Conditioner "Feelin' Good" over lips that have been covered lightly with foundation as a base.
Ammunition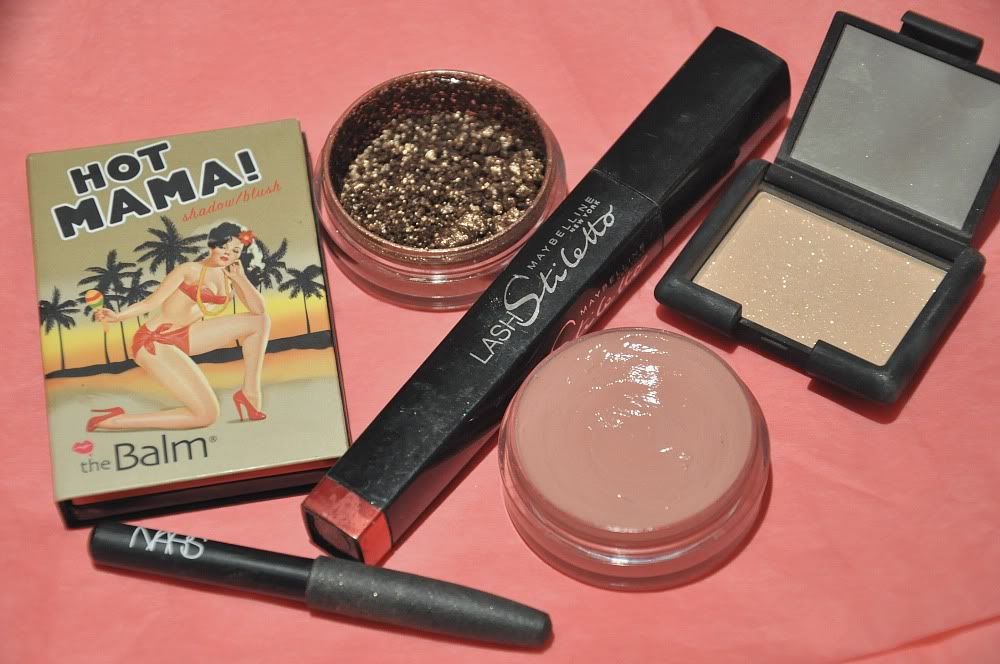 Brand after brand, I think I've gone through almost every mascara there is. I've settled on a few for a while, loving mascaras from names like Dior, Lancome, YSL, but the prices were outrageous. I gave up the green for elongated and darkened wispies, but still never gave up the hunt for a drug store equivalent, or something that comes close. I bought Maybelline's Lash Stiletto a while ago and at first I wasn't a big fan. Possibly because of the whole patent leather shine promised from the ads, I didn't see it. I kind of stowed it away with the rest of my make up rejects that I skim through on occasion. Recently though, I couldn't believe the perfect lash separation. Lash Stiletto won't give you a patent leather shine to your lashes, but you will be happy with what you do get. L'Oreal owns Maybelline, and also own Lancome, which is a top name in mascaras so they do know what they're doing.

Swatch me two times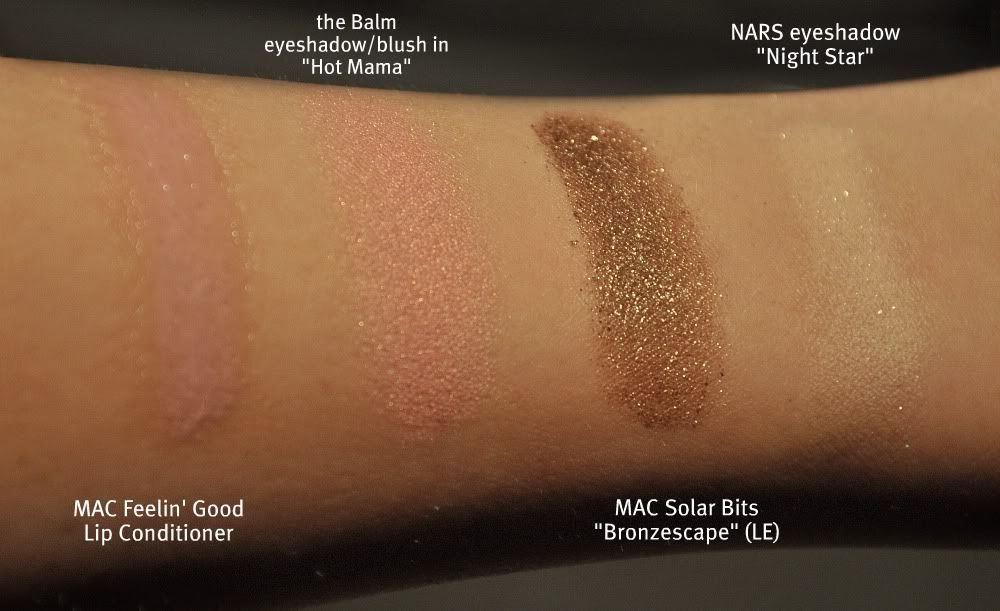 All the darkness in the world could not put out the light of one small candle.
Keep burning!
xoxo,