Football season is here and we couldn't pass up the chance to go to the opening game between the Florida Gators and our own alma mater, Miami University! We headed up to The University of Florida and got some of the best seats in the house to watch the game while enjoying the beautiful weather, concessions, and some good ol' football!
We met up with a good friend of mine, Nick, who is a student at UF. I used to play tennis with Nick back before he went to college. It was so nice seeing him again, it's always a good time when you're around Nick.
The game was fun, but both teams had their difficulties. It was a surprise to see how well the Redhawks did do against the Gators...but they couldn't pull it out. The Redhawks make it tough for the Gators and they had to reach into their magic hats and pull out miracles to win.
The final score was UF 33 - 12 MU.
Being in the small college town brought back so many memories of my own experiences as a college student. It really made me nostalgic and feel a need to make a trip up to Ohio to visit our beloved Oxford. Jerrid agreed, so that's in our plans for the near future. Overall, UF is a beautiful campus and everyone in town seems very friendly and welcoming. The school spirit is through the roof and you see everyone wearing their school colors, blue and orange, even adorning those colors on their backpacks, shoelaces, in their hair, on their cars, bicycles, etc.
Here are some pics from the game. Too bad for me, I didn't take any pics of when we walked around the UF Midtown, which is their area of shops, bars, and restaurants.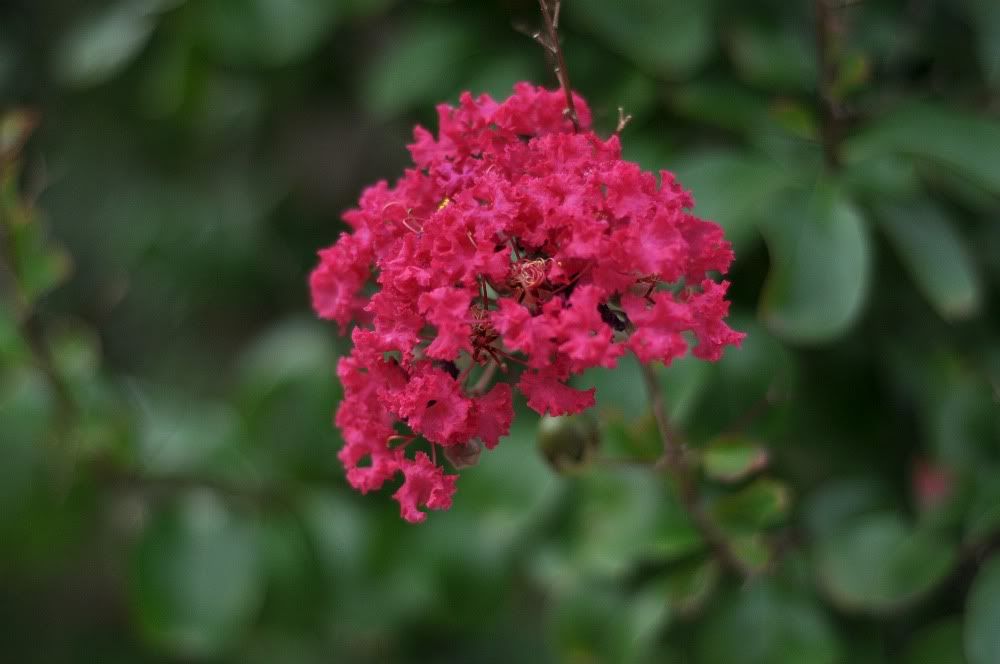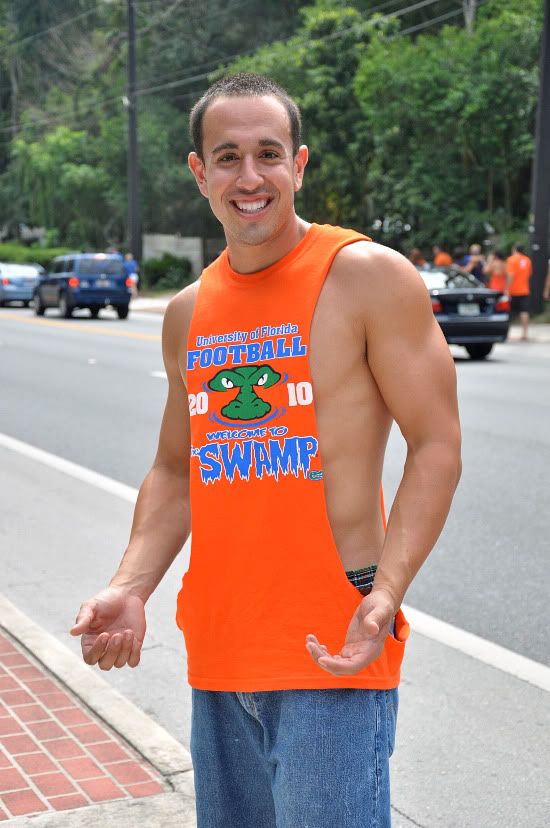 My buddy Nick in his outrageous outfit.
I told him to be ready for the candid shots!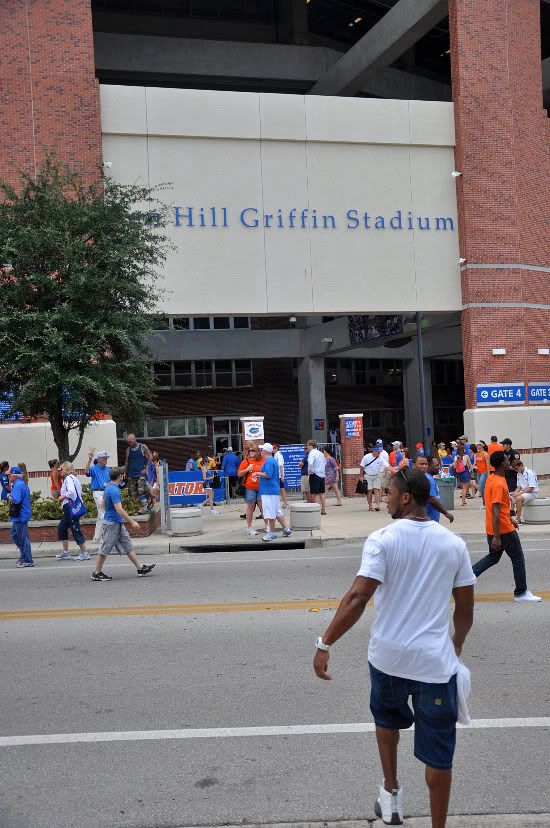 Jerrid rushing to get inside. He was losing it when it was getting close to kick off.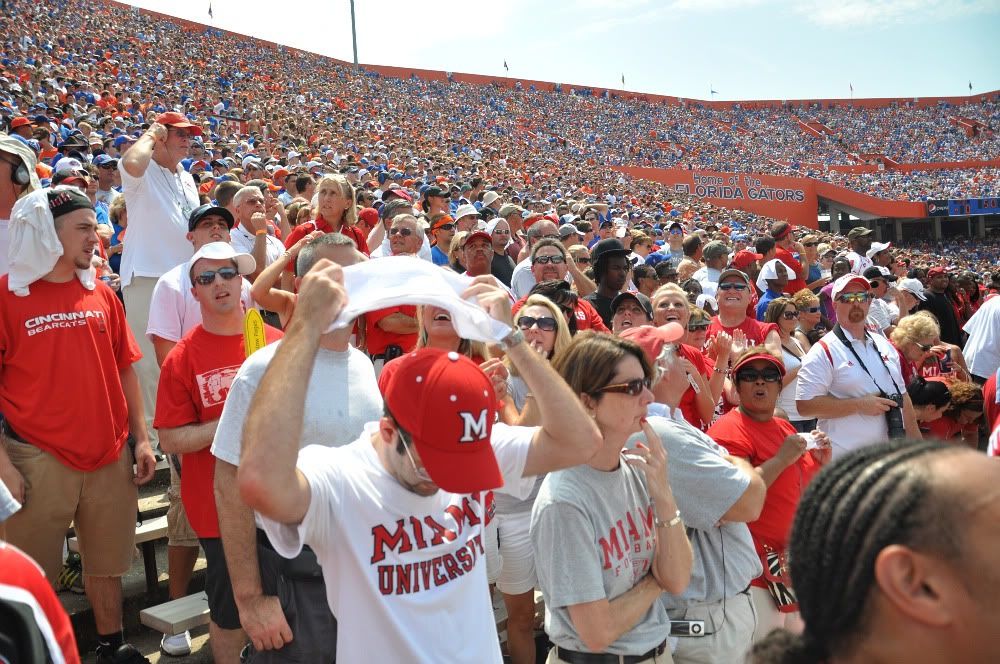 We sat in the away team section with the rest of the Redhawk cheering squad.
You have to represent your school!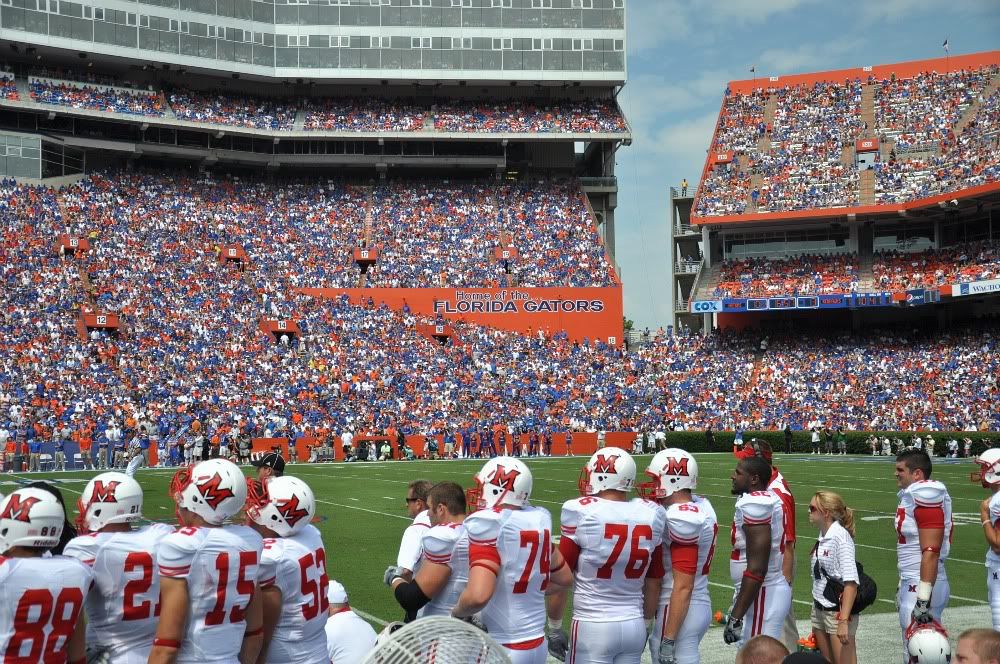 The stadium was crazy packed and it would get SO loud!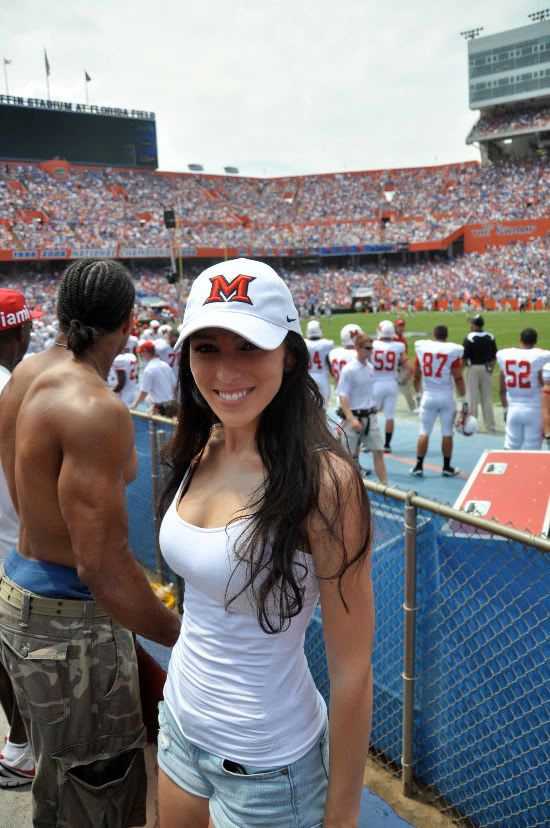 It was scorching hot out there!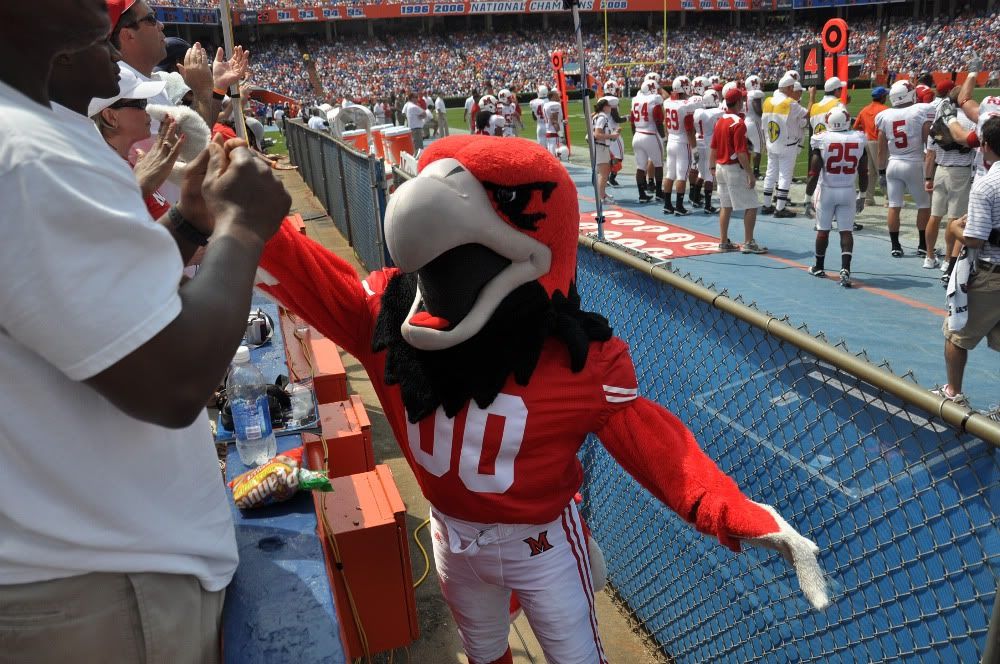 Swoop the Redhawk!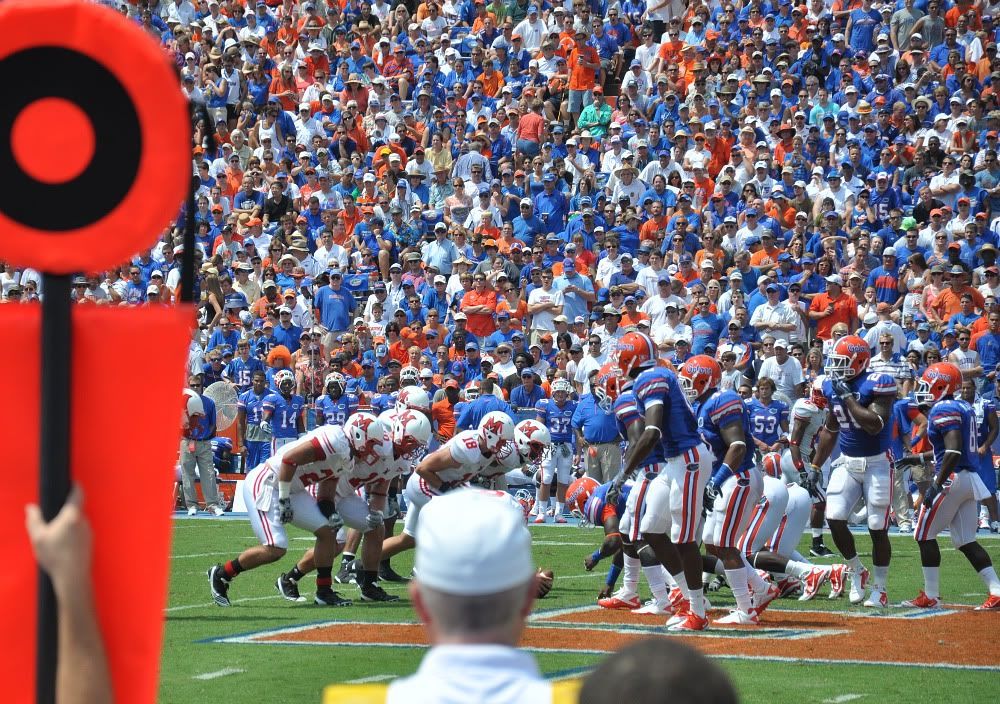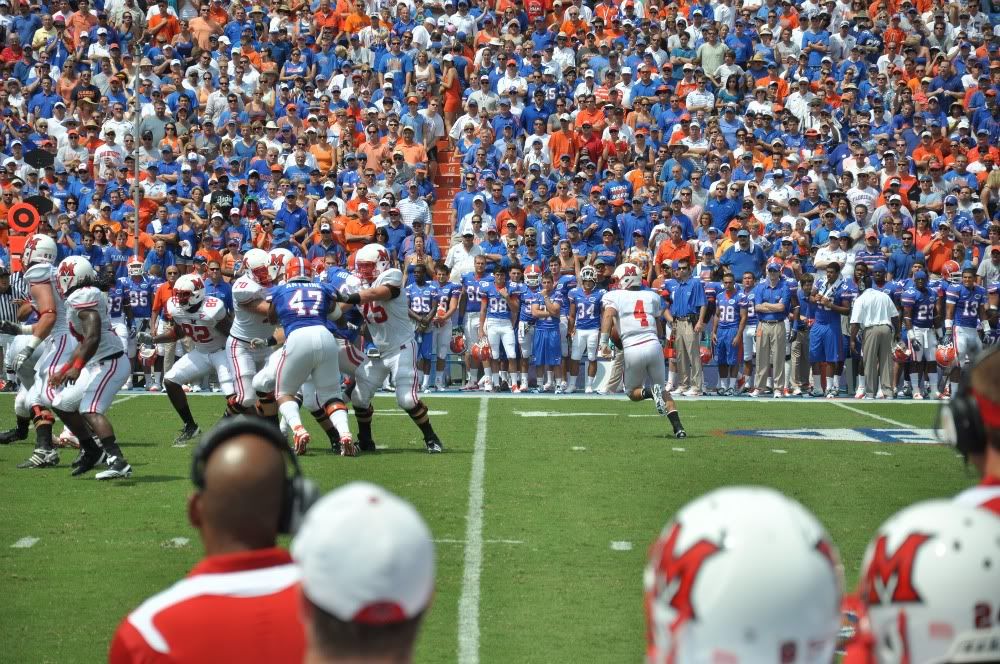 I thought this was a cool shot...
Always ready for the candids!
I hope you enjoy Labor Day,
and Football Season!
xoxo,