When I was invited to be a part of the Caress launch of their Velvet Bliss event hosted and entertained by Debi Nova, I wanted to be on top of my game not my usual blah fallen curled hair. Not to mention, I had literally no inspiration for makeup looks.
I was lucky enough to be able to come by Glam Hair Extensions salon in Miami, Florida, no, not for extensions, but for the other fantastic services they offer such as hair styling, cutting, and makeup...amongst many others.
As soon as I walked in, saw the clientele being treated like royalty and watched some of the women get their extensions put in, it struck an interest to me. I wanted to know how it was done. I've never had any extensions in my hair, I just let my hair grow on its own, but I understand that for a lot of people, thats not something they can do, or some just don't feel like waiting that long after a haircut they don't appreciate as much as they thought they would. It takes years to grow your hair to certain lengths but Glam Hair Extensions helps you get years worth of length within just several hours.
From the website: In spring 2002, Miami received its first hair extention salon, Glam Hair Extensions. This salon has revolutionized the hair extension industry by mastering over 14 different hair extension techniques and developing the world's first reusable hair extensions method called The Flat Method. With the team's combined 20 years of experience, Glam Hair Extensions can create any look you want. The impressive team of creative professionals drives Glam Hair Extensions to be the leader in hair extensions service and training. Come visit Glam Hair Extensions in Miami today or call for more…
What I did learn caught me totally off guard. There are more than just a few ways to have hair extensions put in, and Gina, founder or Glam Hair, has created her own style of doing it. One which allows you to continue to grow your own hair while your extensions are still in. Some extensions can be damaging to hair on its own, but "The Flat Method" that Gina has created is glued onto hair, which looks natural and allows your hair it's freedom to continue a healthy growth cycle. These extensions are re-usable and save buyers tons of money, especially when purchasing expensive super max quality hair.
Gina also teaches other hair salons how to do this procedure right from the comfort of their computer desks. She wrote and produced an online tutorial that clients can purchase to learn the technique and apply what they have learned in their own salons. Gina certifies salons who are up to standards with the technique, but shows how kind she is to let her secrets known. You can check out her hair extension tutorials at www.learnhairextensions.com.
Another pioneering note from this hair salon is their self created extension hair spray, specifically for hair extensions which they call "The Invisible Hair Spray". If you wish to purchase this hair spray check it out at their web store by clicking on www.glamhairstore.com.
Gina has a story behind her innovations and passions. She had been to rock bottom when her hair was severely burned and broken during a chemical process that took a turn for the worst and left Gina with only an inch worth of hair left on her head with the texture of cotton candy. After searching high and low, Gina found herself in Atlanta learning about the different options she had to get her long tresses back. Gina decided to share what she learned, and what she had created on her own with the rest of the world, so nobody else would have to suffer the way she had.
Needless to say, Gina uses the finest quality hair which can cost more than gold per ounce. She gets the finest cared for hair from Russia and custom makes her hair extensions, which in fact are re-useable so the money is well spent.
Don't take my word for it, I've never had extensions, but from reading the reviews from previous customers online and watching customers come in for their consultation...which is so detailed, I can say that this salon is top notch and have a team of very well trained experts. Read some reviews HERE.
Just take a look at this impressive clientele list!
Pamela Anderson
Erykah Badu
SoFla
Ed Hardy swimwear
Christian Audigier Swimwear trade shows
True Religion trade shows
Bejeweled trade shows
Julie Durga - Channel 7 news
Dj Entice - Flo Rida's DJ
Gina has a heart of gold. She sponsors plenty of events such as fun makeovers, extend-a-thons, charities for Cancer patients and women in distress, and many other humanitarian proposals.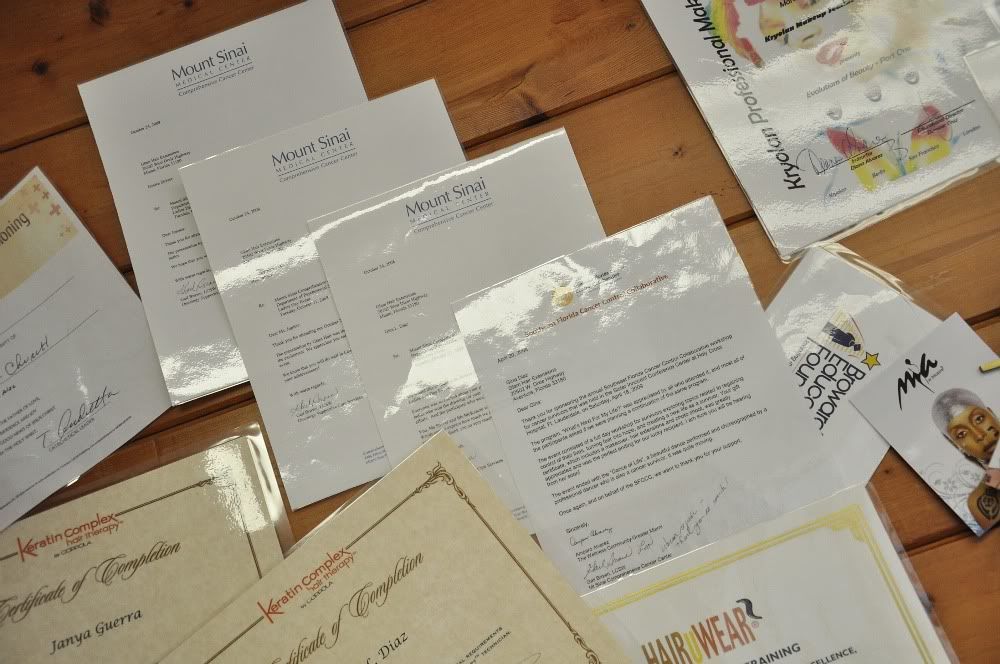 Besides hair, Gina specializes in makeup, the treatment and maintenance of all hair types, hair styling, coloring, highlighting, and cutting, and something I found a joy in hearing...photography! Gina is also a photographer for Nine5Four magazine an has been published numerous times. This means when you come in for a glam session at this salon, you can also opt to have some glamourous shots taken of you! Gina shoots with a Canon 50D using the dreamed for 24-70mm F2.8 lens among many others. I sighed when I saw the lens...one day, I'll have one for my Nikon D90.
Before I could get any shots taken I had to get glammed up, so their wonderful makeup artist, Andrea dolled me up. All makeup artists there are MAC pro certified as well as certified with Kryolan makeup, and stage makeup. They also do eye lash extensions, which is easy to come by these days, but you have to be careful when letting just about anyone do anything with your eyelashes.
Glam Hair Extensions has their own iPhone application for you apple heads so you can make appointments, change times, and keep up with services right from the palm of your hand.
Ok...for those of you who are not interested in hair extensions, don't be put off by the salon name. They specialize in many natural hair treatments such as Keratin hair straightening which is absolutely natural and contains no formaldehyde. Glam Hair also performs a Bombshell Hair Treatment process which repairs and silkens out even the most damaged hair. I may come back for this treatment...my hair isn't damaged because I take good care of it, but who doesn't want a little more treatment and love in their locks.
On to my glam session!
I was seated and treated like a princess while getting my makeup done by one of their friendly makeup artists who has been in business for more than 25 years. This lady knows what she's doing, and besides just applying the makeup on me, she would let me know what everything was and how she used it. I came out of there learning so any new things, even walking out of the chair with a few products in mind that I just had to have - Chanel's cake eye liner, and L'Oreal Studio Secrets face primer.
My foundation was applied with an airbrush machine....it was my first time having airbrushed makeup and it felt so relaxing being applied to my skin, and left my skin as smooth as porcelain.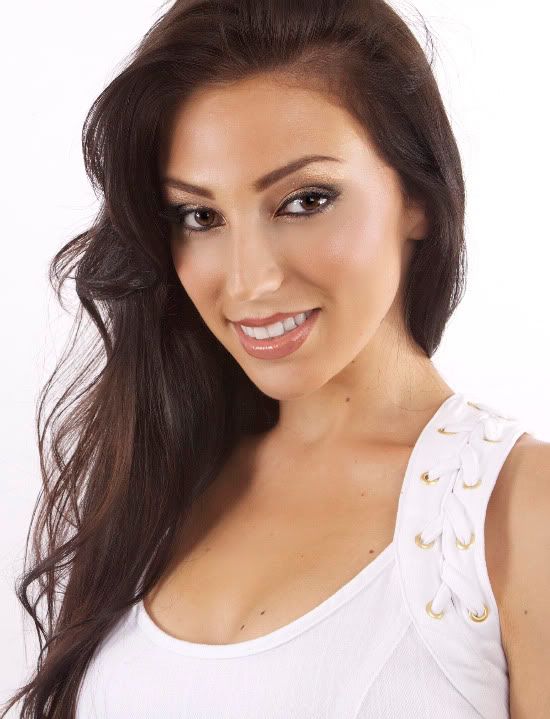 Photo taken by Gina
I went for a gold eye with a smokey cut crease to make with my dress which was white but had gold loop holes from the sides to the back which were threaded and tied in the back. I got the dress from www.asos.com.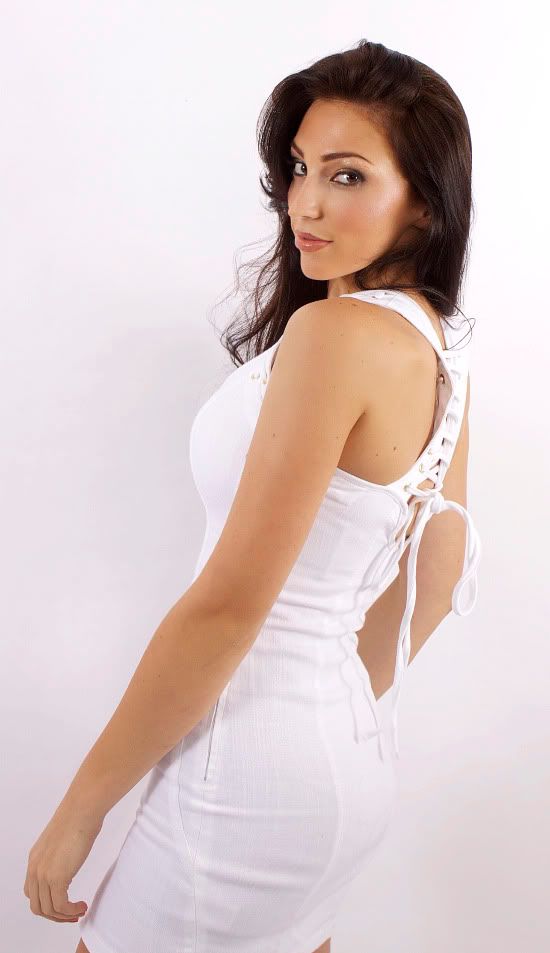 Photo taken by Gina
When it was time for me to get started with my glam session with Gina, I let her know how I wanted my hair styled for the night and asked for suggestions from her as well. I had always had such a problem with my hair because it just doesn't hold curls very well, so I wanted to have a job done by someone who knows what they're doing. She is in fact the professional! We decided that I should go for a voluminous wavy look. Gina is a beast at cutting hair, which I got to witness as she snugged some of my locks to make them lay better when curled. I had a gorgeous voluminous head of hair which totally pumped me up for the event that night, thanks to Gina.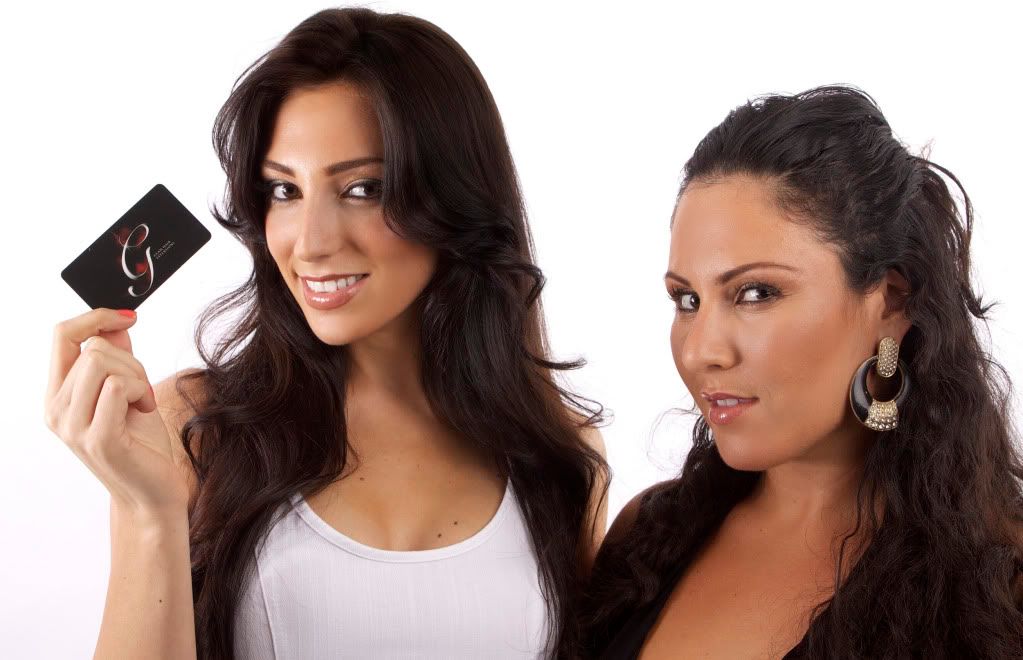 My friend Tsippy and I.
We love Glam Hair Miami!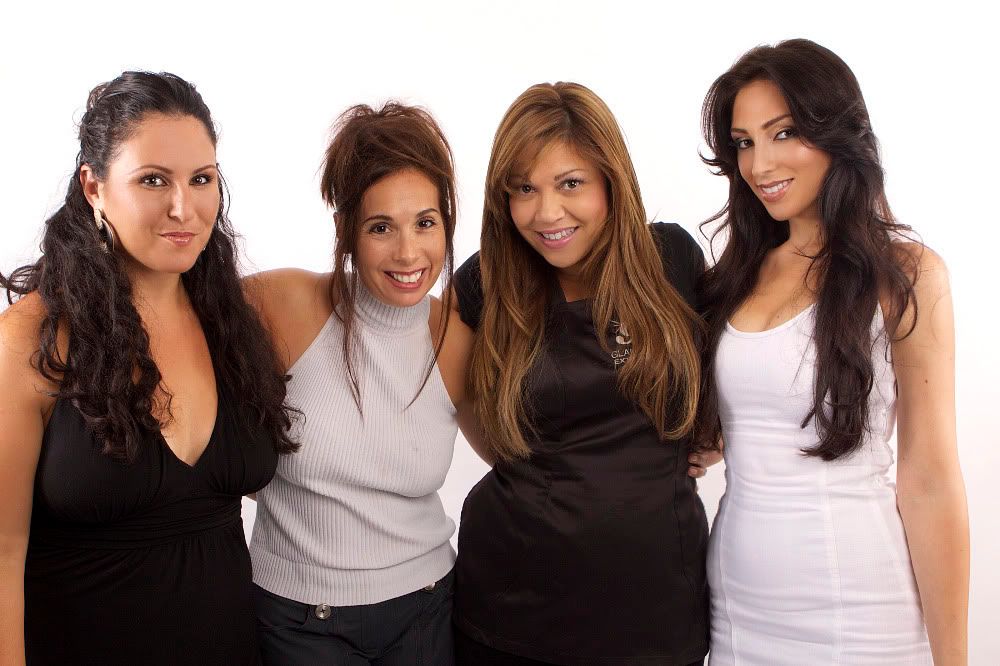 Tsippy, Angela, Gina, and I!
Gina wears her hair extensions with her own created method of application, it looks so natural!
To get a complete list of all the services offered by Glam Hair Extensions visit their website at

www.glamhairextensions.com

.
Set up your appointment now!
Glam Hair Extensions
20502 West Dixie Hwy
Aventura, FL 33180
(305) 932 - 3888
www.glamhairextensions.com
Some more self-absorbed photos in the car...
my lipgloss wore off from eating and so I applied a "Brave New Bronze" and lipgloss combo.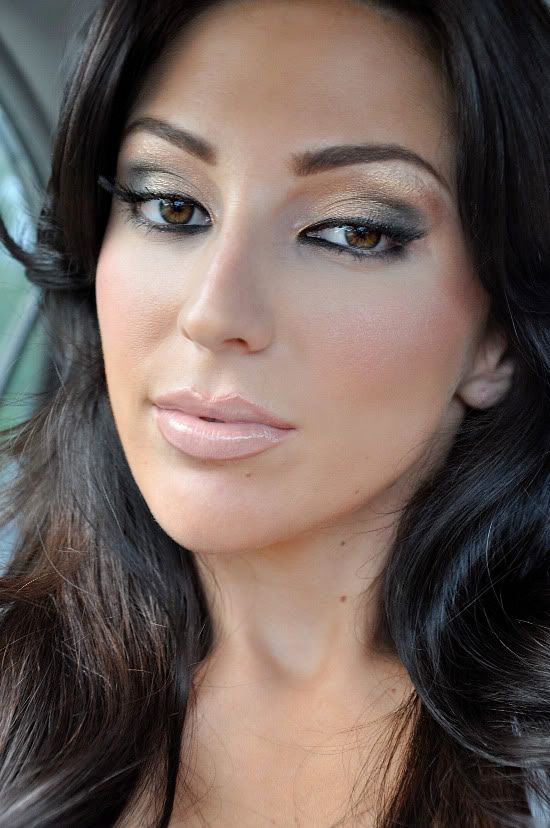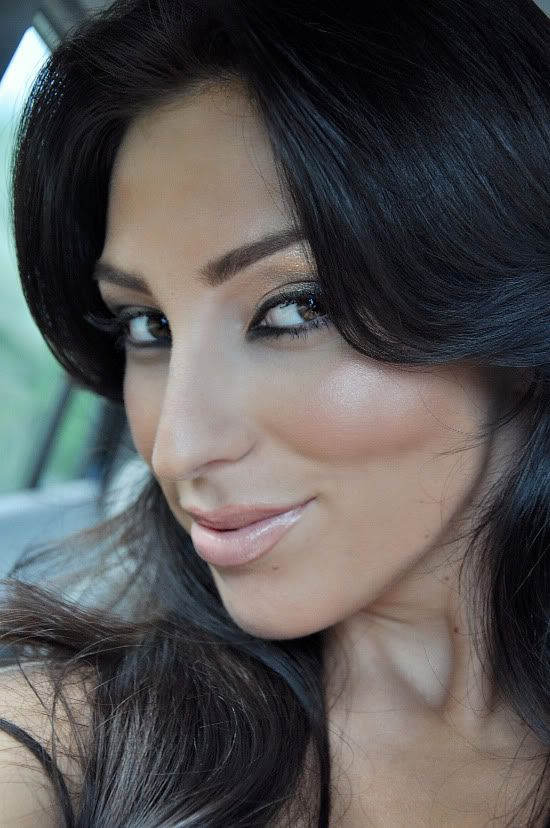 On the way to the Caress event!
Photos coming soon!
xoxo,