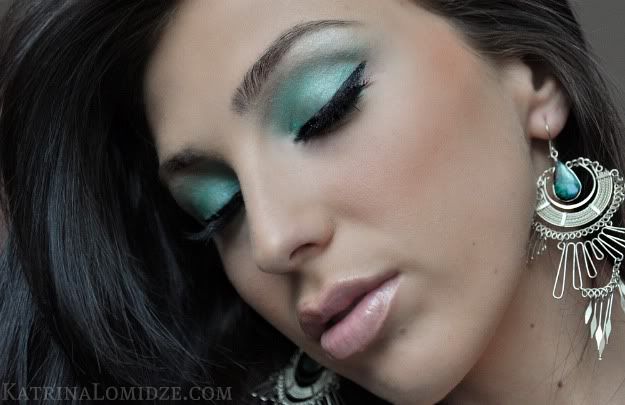 Despite horrible lighting from the sun, hidden behind a cloak of dark clouds, we continue. I continued, posing affront my bedroom window longing for every ounce of sunlight to illuminate my skin and be captured with every snap of the shutter.
It's been a gloomy past week here in South Florida. Not much to do, only because there isn't much want to do. It's so easy to forget the whole world out there when you seclude yourself and consume your world with minuscule home entertainment.
I'm wishing to go far, far away...to the mountains of Peru. To feel my feet land upon that soft green grass of the ancient ruins. To smell the moss, wet with dew, around me. To feel the healing powers from the turquoise and quartz that grows beneath. To breathe in the cool, crisp air and feel replenished with life.
So, I've been inspired.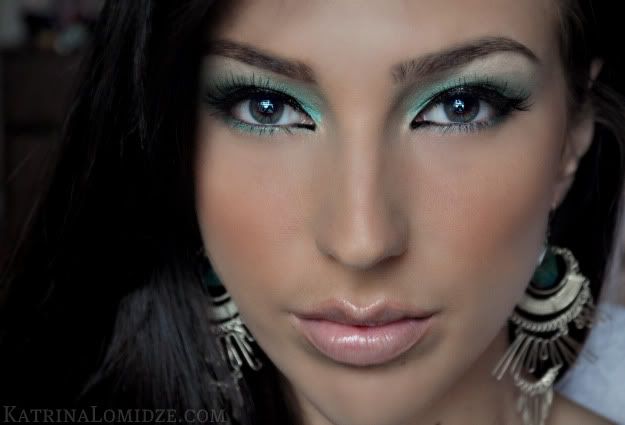 I found two colors in my Sedona Lace 120 palette that made a perfect match to my handmade Incan style earrings. I finally found these earrings after digging through my stash for hours, which is a tough endeavor when you have a 1 year old helping you.
The darkness from outside made it tough to take photos. I usually se the natural light from the sun to light my portraits, but this time, it was tricky because I had to use a much longer exposure and boost the ISO, which isn't very flattering. The lighting was horrific, and so, the photos aren't my favorite, but fit into the persona of this post.
What I Used:
Face:
Smashbox PhotoFinish Primer
Revlon ColorStay Foundation #330 - Natural Tan -
Foundation was applied all over face with foundation brush and then patted and blended in with a stippling brush, both from the Sedona Lace 12 brush kit.
Avon concealer stick in medium.
Cheeks:
MAC Blush in Gingerly. I've been obsessing over this blush lately, its so perfect!
Blush is applied to shadow of cheek bones to contour and shape the face.
Eyes:
3 Colors from the Sedona Lace 120 1st edition palette.
2 aqua shades and a silver to highlight.
Colors are blended using a soft and long bristled eyeshadow brush, also included in the 12 brush kit from Sedona Lace.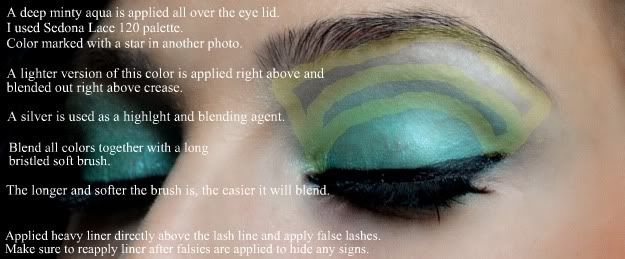 L'Oreal Colagen enhanced mascara - Blackest Black
L'Oreal liquid liner in black
NARS eyeliner in Onyx
La Charme falsies in #747S
FreshLook Color Contacts in Ice Blue - they look Greyish.
Lips:
MAC lipliner in Stripdown - blended in with finger tip
MAC lipstick in Close to Real (LE)
MAC Monochrome lipglass (LE)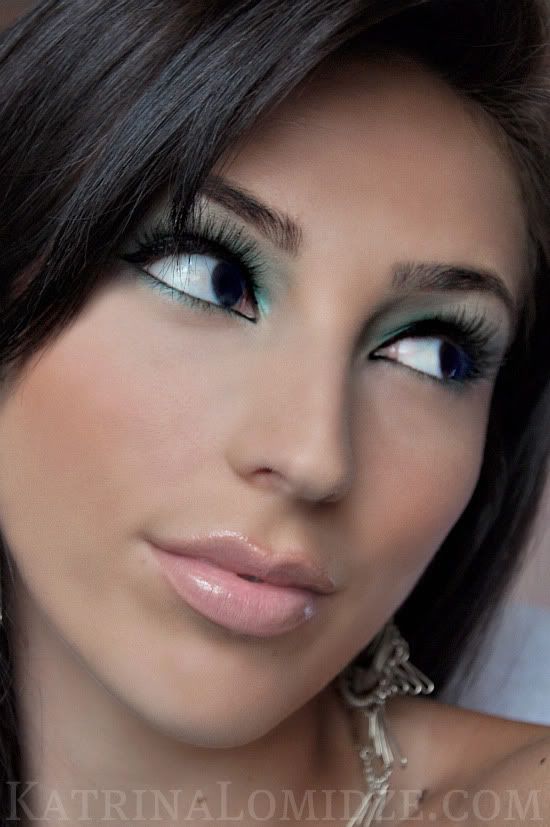 Stay inspired!
xoxo,