Avid beauty blog readers will be likely to see
Sedona Lace
, a new colorful make up company taking over the blogosphere. Sedona Lace may very well be a small company as of yet, but big things are sure to come quickly. I was lucky enough to be sent two of Sedona Lace's best selling items for personal use and review right here on my blog.
This is just a quick photo post to give you an idea of what the products look like and a short overview of Sedona Lace as a company. I have yet to really be able to use the products on myself so my review so far will be very basic. Your eyes are in for a treat though!
To start, I was sent the beloved 120 1st edition eyeshadow palette. The palette is very sturdy and the shadows are bigger than the Coastal Scents 88 palette shadows. On the website, and from reading a couple of blog reviews on it myself, the colors are said to be extremely vibrant and can be applied both wet and dry. A definite plus!
Buy here - www.sedonalace.com
The palette opens up to show one of the two palettes which is stacked atop the other one. Neatly, to ensure that colors stay in tact and don't endure wear from being shut or carried around drastically. A little ribbon, and divot are located on one side of the palette to make taking the above palette out and placing it neatly into the ridges of the cover, to form a two faced palette and exposing all 120 shades.
The second product I was sent was the adorable 12 brush kit which is adorned in pink! It's like they made this with me in mind...I can keep dreaming. The brushes feel so soft and put together nicely, even adding a great duo fibre brush for that airbrushed foundation finish. No brush kit is complete without a foundation brush and duo fibre brush.
Buy here - www.sedonalace.com
Neatly packaged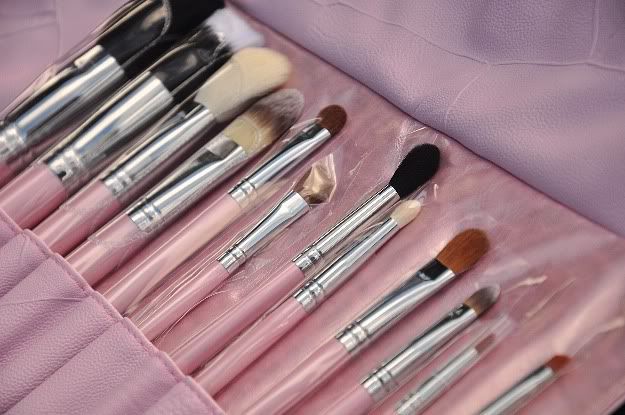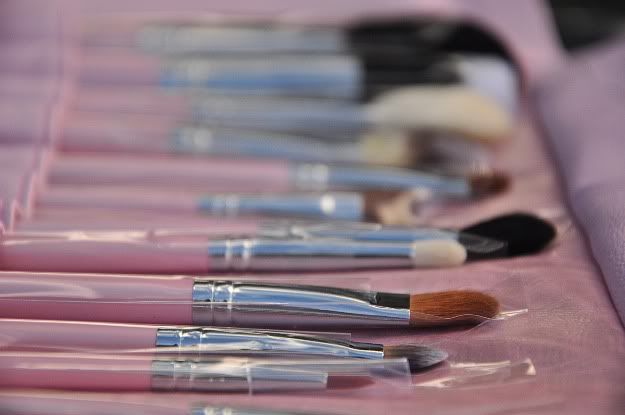 xoxo,
Products sent complimentary of the company for consideration.