Memorial Day is the day we all take off from all of our daily rituals and routines to settle down and remember those who have perished for the sake of our safety. We are thankful for their lives which they have given up so that we can enjoy the things we do on a daily basis and never realize the cost.
We are thankful and we will never forget.
Down here in South Florida it gets rather wild. South Beach hosts the annual Urban Beach festival and there is always a large show out of people from all over. This is the time when they let it all hang out...literally. If you ever thought South Beach was ridiculous on a regular Saturday, you'd be surprised at what goes on during Memorial Day weekend.
Jerrid and I drove down to see what we could get into to, maybe grab some lunch. We knew we would run into some people we knew, and Jerrid spoke to a few friends who were coming down.
These photos are from the first half of our day.
I will have photos from this night coming up tomorrow!
Prepared for the trip, even though it's just half an hour.
I-95 South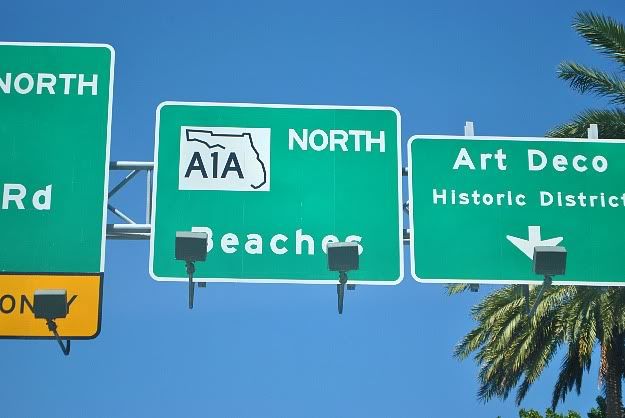 Strange makeshift local cruise. Party boat, ahoy!
Driving over the bridge.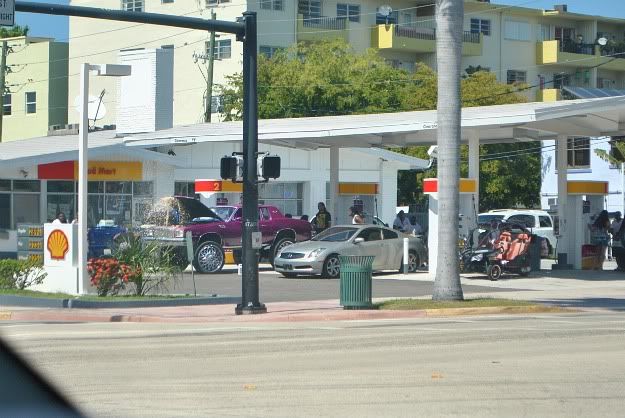 Stopped at a red light we look over at the attention grabbing car parked at the gas station. I pull out my camera to snap a photo of those obnoxious rims and then this happens! The car had some liquid fountaining out of it! The owner was soaked in that stuff.
Then we also ran into this shuttle at another stop light. Couldn't quite figure out the point of it and then settled on it being a place where you could cheat on your spouse. The back of the bus read "Checked in Friday morning. Used a fake name. Drank wit a local. Danced with a stranger. Ate something delicious I couldn't pronounce. Partied like a rockstar. Slept like a baby". The whole "fake name" thing made me assume it was some kind of sleaze spot. The models on the side of the ad even had their eyes blocked out. Anonymous creeperosity. Sick.
The crowd.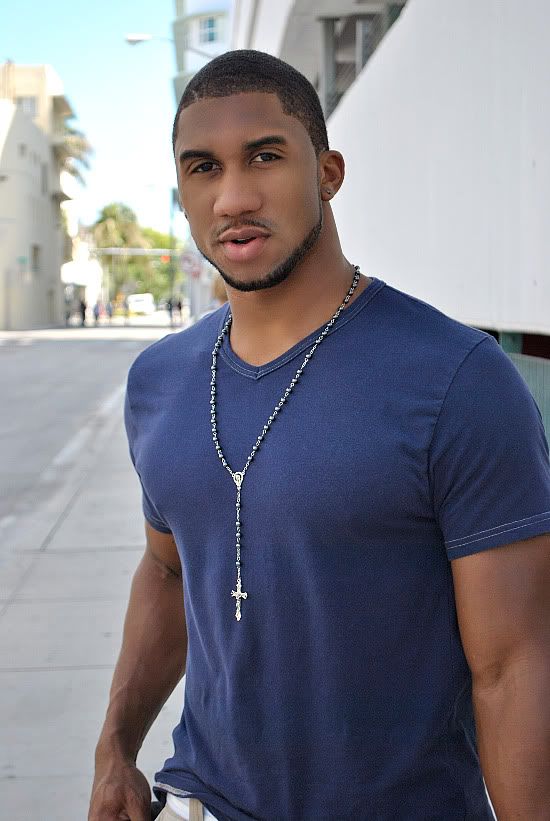 Finally parked. Outside the lot.
I had a lil' Captain in me...it was that exciting to find a parking spot.
My sombrero saved my life!
It was hot as balls and that hat shaded me all day. Coy but cute!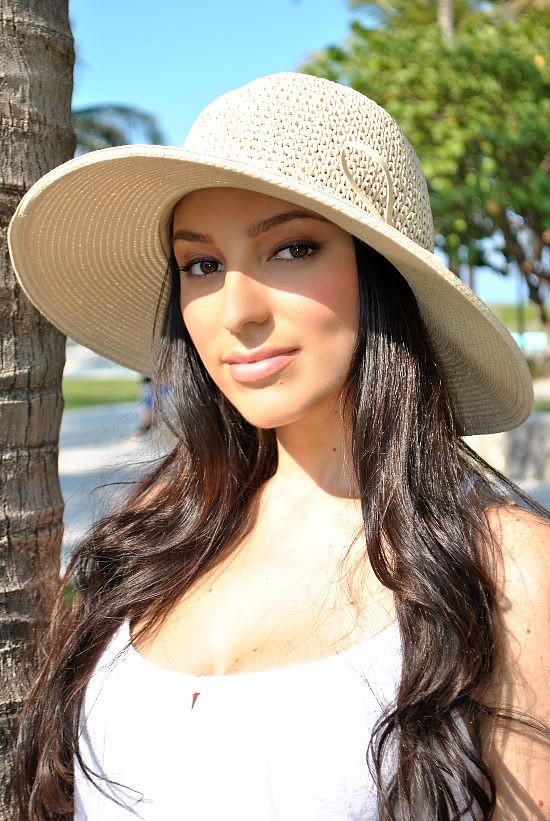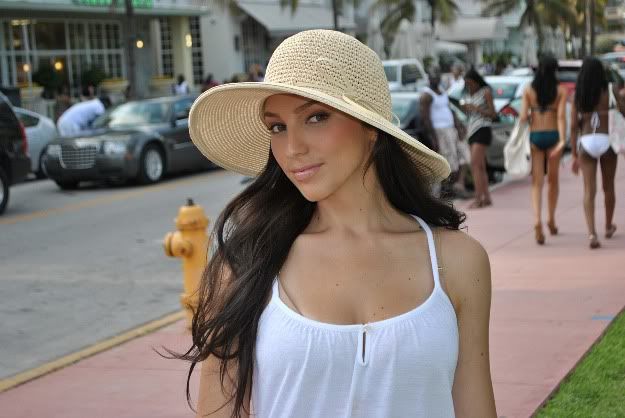 no comment...
I had to pixelate it and make it work safe.
The car that just passed them, looking back. Just to make sure they did see what they saw.
Jerrid has his own way to show off.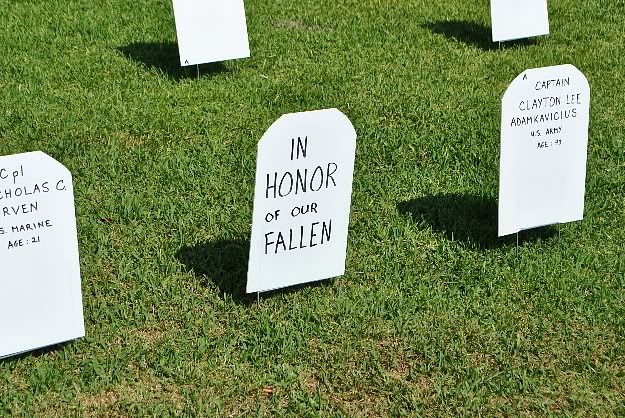 Right on Ocean they had a Memorial set up.
Family members signed the symbolic tombstones.
The ages were all so young. It breaks your heart to see.
Thank you all American heros, those who have fallen,
and those who are still fighting in the name of freedom.
xoxo,