I felt electric today, not hot like red, or cool like blue, but perfectly in between in an eccentric purple. Spiritually alive and mysterious, purple evokes the queen within us. No wonder Cleopatra had a strong liking to the color.
I turned right to my brand new 120 color Sedona Lace eyeshadow palette and started swatching purples until I landed on two that I just had to blend atop my lid and create a super purple rockstar smokey eye.
This was my first time trying the Sedona Lace palette and it's marvelous. The color payoff is great and the color choices are so wonderful. The purple I chose was a purple to similar to MAC "Stars & Rocket's" but deeper in payoff since the MAC eyeshadow is pretty sheer in comparison. The black also worked great as a blender to create the smokey eye, and I had plenty of other purples to blend in to the middle to give a very neat gradient. I chose to use two different colors as a highlight, simply because I did have the option to, and to brighten up and tone down the metallic of the usual silver highlight.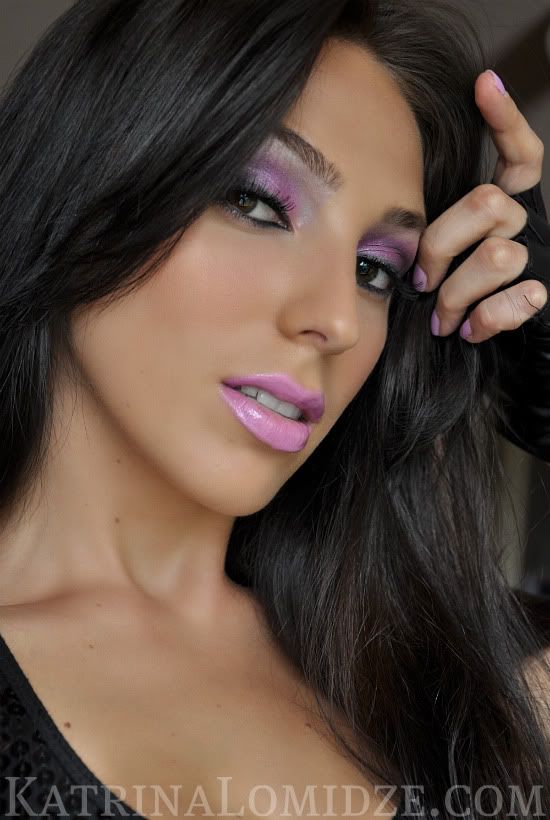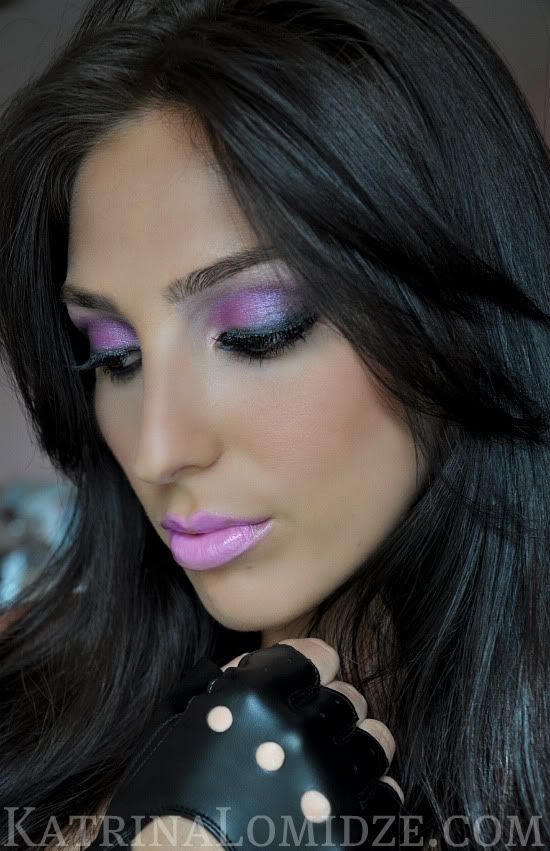 No flash...the Lavender Whip lipstick really shows.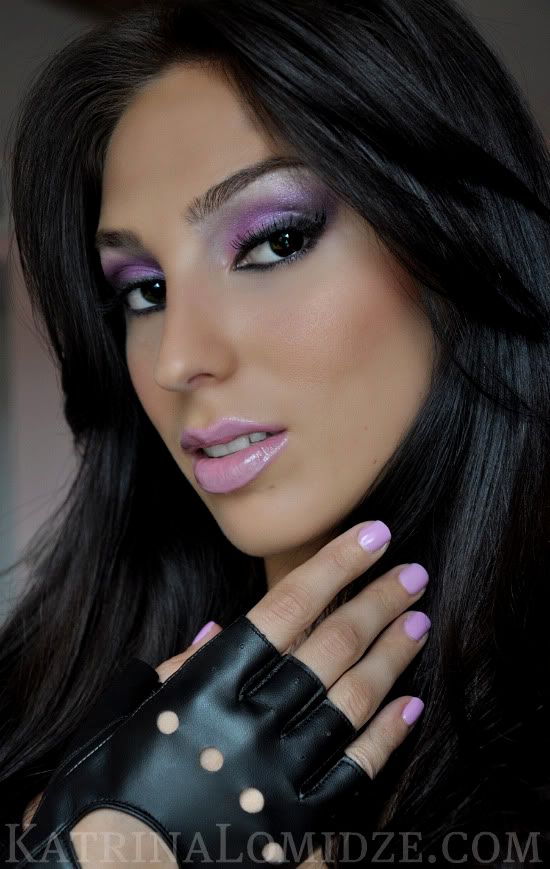 Matchy matchy nails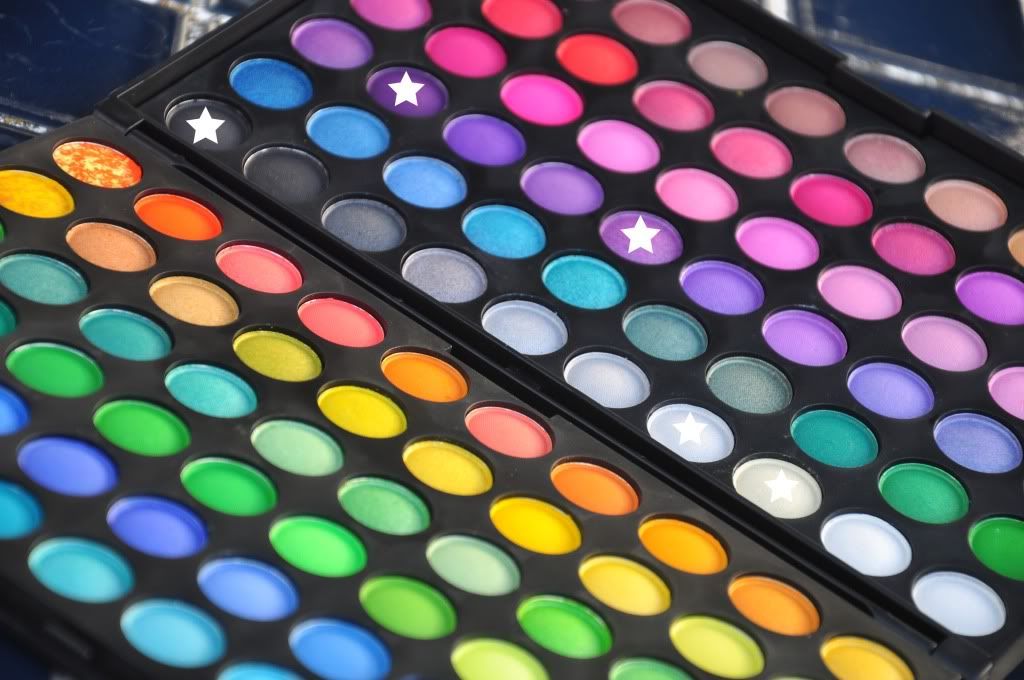 The colors used from the Sedona Lace 120 palette marked with a star.
What I used:
Face:
Smashbox PhotoFinish Primer
Buy here - Smashbox PHOTO FINISH FOUNDATION PRIMER
Revlon ColorStay Foundation - #330 Natural Tan
Applied with Sedona Lace foundation brush and duo-fibre brush to blend. (12 brush kit)
Cheeks:
MAC Gingerly bush to contour
Buy here - Mac Cosmetics Sheertone Shimmer Blush Gingerly
MAC Springsheen blush to highlight
Applied with Sedona Lace blush brush from 12 brush kit.
Eyes:
Sedona Lace 1st edition 120 palette - 5 colors used.
NARS cream eyeliner in black
Shiseido mascara topped with MAC Zoom Lash mascara.
Elf Falsies
All applied using brushes from the Sedona Lace 12 brush kit.
Lips:
MAC lipstick in Lavender Whip (LE)
MAC Viva Glam VI Special Edition (LE)
ROCK ON
xoxo,