SkinCareRX has sponsored me, and with that said, it's time to celebrate. Everyone get's a chance to get in on the action since a Giveaway is involved!
SkinCareRX is a top of the line skincare product selling website with exclusive goodies that aim to produce results and satisfy customers. Head on over there if you wish to skim through the lineup of top notch skincare lines and products.
www.skincarerx.com
One brand that particularly stands out among the crowd is
SkinCeuticals
. If you don't happen to be familiar with the brand, I'll help you out. SkinCeuticals is a very
exclusive
line of products which only allows a handful of online retailers to carry it's products, but you will most likely find these goodies in every dermatologist's office.
SkinCeuticals aims to is very dedicated to clinical research and markets innovative products that are backed by science. The neatly packaged items are jam packed with tough acting treatments and skin rejuvenation agents that can make a world of a difference.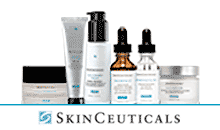 Excited yet?

It get's better.
.
.
.
.
.
.
.
.
.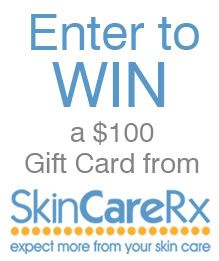 RIGHT HERE ON MY BLOG!




SkinCareRX is sponsoring a Giveaway right here on my blog, and the rules are easy!



SkinCareRx Giveaway Rules & Regulations

1) Leave a comment right here on this post.


2) One extra entry for becoming a fan of SkinCareRX on FaceBook (click the link)


3) One extra entry for following SkinCareRX1 on Twitter (click the link)


4) 2 extra entries to retweet your tweet about this Giveaway.


5) 10 extra entries for a blog post with a link directed to SkinCeuticals


a. Must have a minimum of 100 words

b. Must include "Skin Ceuticals Skin care" in bold text somewhere in the post.


c. Let me know when you do any of these extra entries.





To make things easier for me, please leave some kind of contact info so that you may be contacted if you are the winner! Winner's info will be directed to SkinCareRX and you will receive an electronic $100 gift card to use on any SkinCeutcals products.








Giveaway closes on May 20th.



TELL A FRIEND!



GOOD LUCK!!

xoxo,