Today was beautiful. My family and I went to the park to join in and celebrate JJ's buddy Eli's first birthday party. JJ's is coming up soon and we have lots of planning to do, but most of the basics for the party are taken care of already. It's gunna be a personal affair.
The sun was beaming, the mosquitos were biting...and I have proof of both of these. A nice golden tan emphasized by some beautiful big red itchy spots and since I'm allergic to these bites, they look so much more fabulous! Ok, joking. The tan looks great, but the bites are making me itch my skin off. I'm holding back, but it's hard. Have you ever heard of the X trick? You use your nails to dent an X into the middle of the bite. Works for a good 2 minutes, then you're back to square one.
Bring on the hydrocortisone.
JJ had a fun time. He ran around in the bounce house, ate some burger, and played with some of the other kids.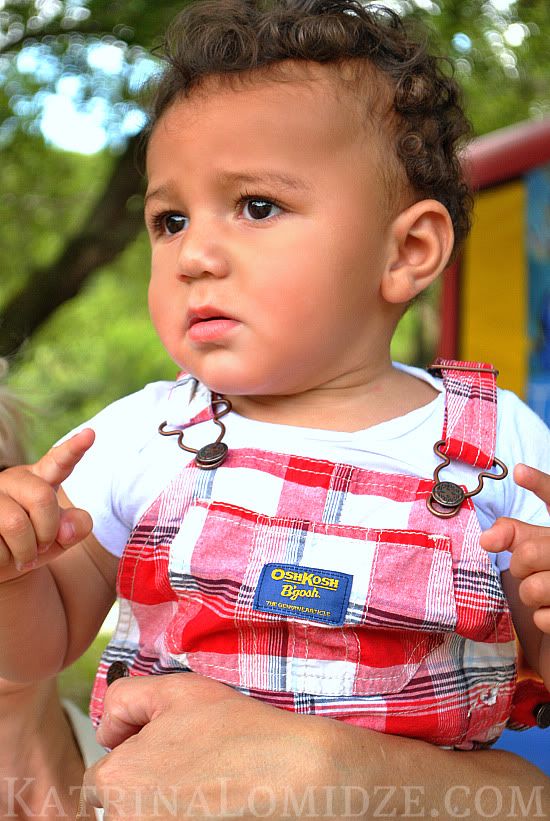 BBQ?
It was a Mickey Mouse themed party, and thus we learned that JJ can spot a bad costume. Look at him clearly not approving of this Mickey.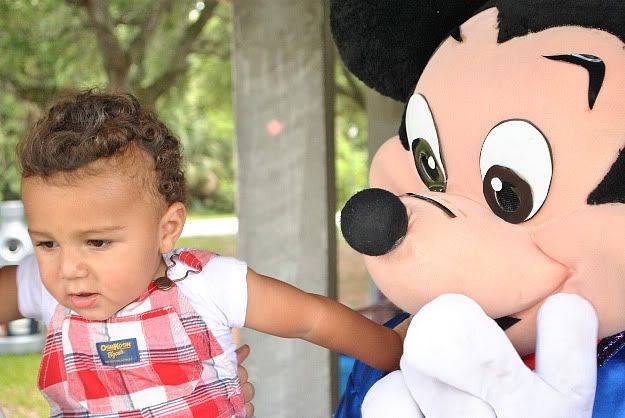 JJ does not approve.
I invested in another lens. Since the 55-200mm was such a disappointment, I just couldn't waste my money on another slow lens, especially since I really want my low light photos to come out better looking. I threw my money into a great portrait and macro lens - 17-70mm F2.8. I can't wait to get it in my hands...just up to the post man to get it to me safe and sound. We don't appreciate the post man like we should...goodies don't just appear at our front doors!
I'm working on my review on the MacBook Pro. I'm blogging on it right now, LOVE this thing. Much more powerful than any other Apple computer I've ever used, and being a PC girl for so long really made me miss the simple Apple layout and navigation. I still switch between the two, but I'm loving this computer all around and the battery life is outstanding.
Ok, ok, on to the beauty stuff.
SkinCareRx sent me a press cache which includes some of their best selling items in sample sizes. I haven't given most of them a try yet, but some of them have been smeared onto my face.
Here they are, take a look.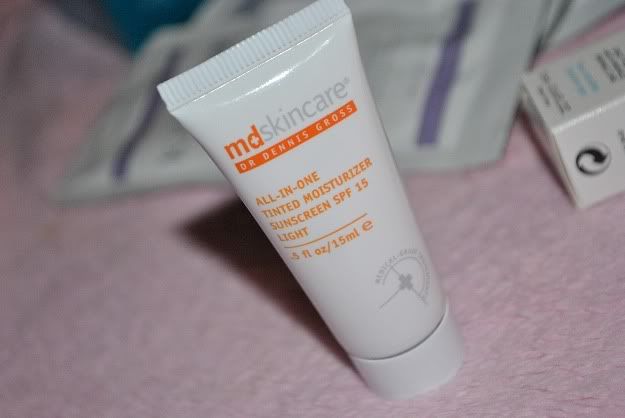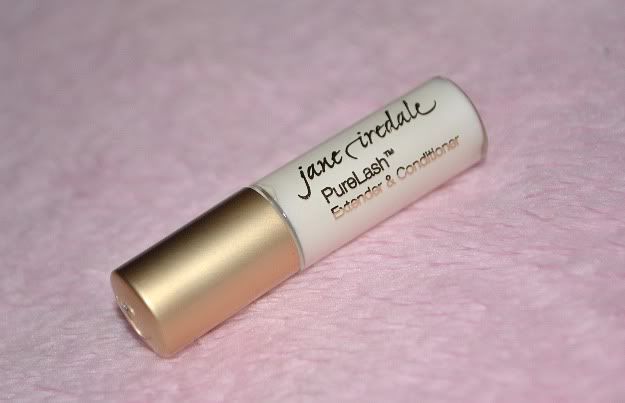 I'll post some short reviews on them when I get to know the product a bit better. So far, I've used the Peter Thomas Roth lotion and an eye cream which I had not zeroed in on in a photo.
You can always head over to SkinCareRx.com and check out their lineup of incredible and award winning skin care products, even the most exclusive!
I'm off to bed. Jerrid has been gone for the weekend on business. He's coming home tomorrow and I can't handle him being away from me like I used to.
xoxo,