Just around the corner in every woman's mind - is a lovely dress, a wonderful suit, or entire costume which will make an enchanting new creature of her.

~ Wilhela Cushman
Last night was the Prom night of a long time family friend. They say that friends are relatives that you make for yourself, and I felt that last night when tearing up watching the young girl I used to tease about her love for her elementary school teachers, all grown up and going to prom.
Melissa, the proud big sister, and my best friend, couldn't believe her baby sister was now a young woman, no longer a baby girl. I guess this is when it just hit you like a brick wall.
Emotions were flying and we couldn't believe our eyes when we saw this mesmerizing beauty walking away from us.
Photos taken by me...you know I have to brag a bit!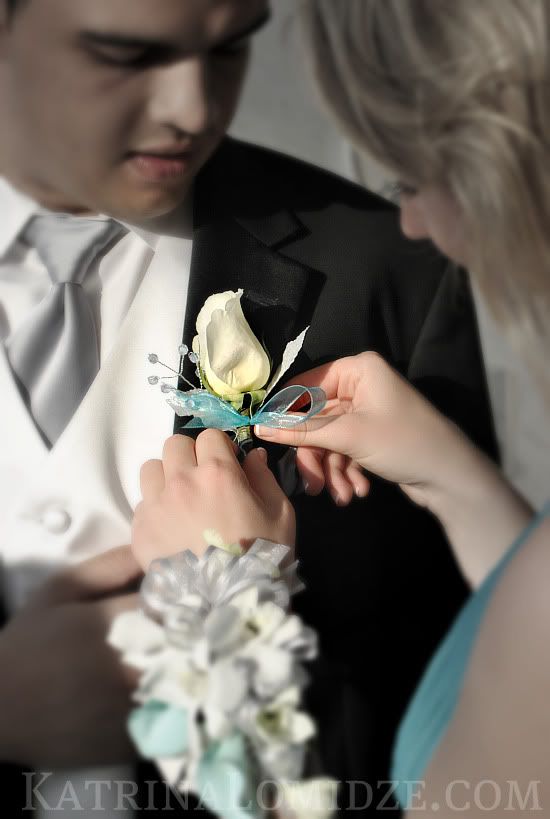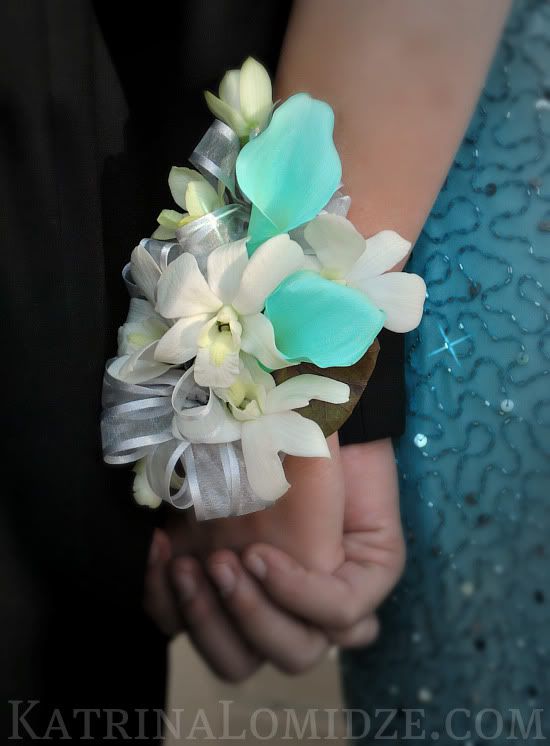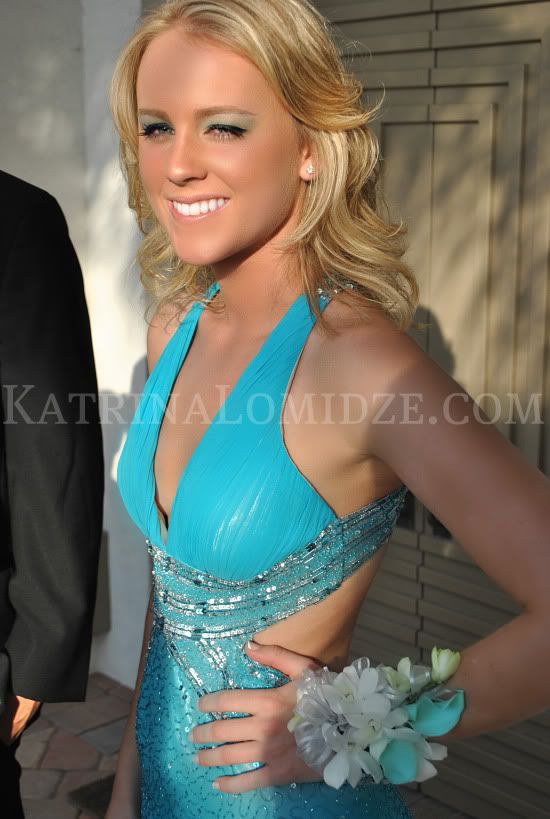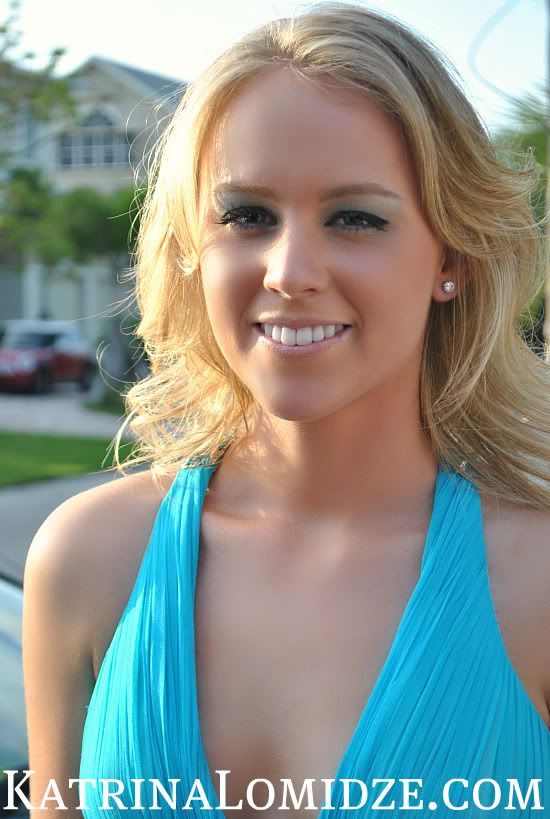 For her makeup I used a MAC concealer, the ones in the small containers the same size as the eyeshadows, not the stick.We then applied
MAC foundation in NC25
. I dabbed her cheeks with
MAC blush in Spaced Out
and then applied bronzer all over using
MAC Cheeky Bronze MSF
.
For her eyes, we wanted to match the dress with a subtle blue, so I used
MAC Aquadesiac
. I had practiced with the shade in my advert for Kodak. I highlighted with a
light silver shadow from my
Coastal Scents 88 palette
. Then lined the eye with a black liner and give a small wing at the end.
Mascara was applied to the lashes using
Dior Show Black Out mascara
. She didn't need falsies at all. Her lashes are insanely long and luscious as it is. For her lips she applied just a gloss,
MAC lipgloss in Summer Crop
.
A very classic and toned down look for prom. She looked beautiful.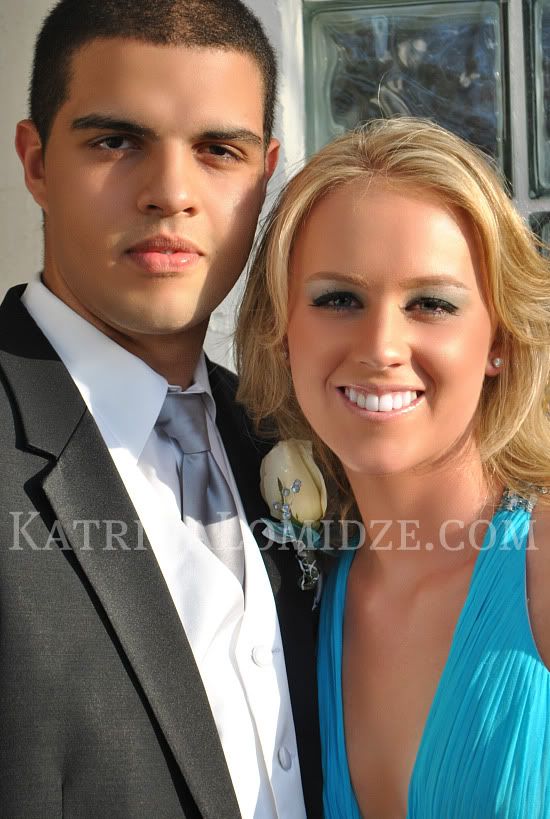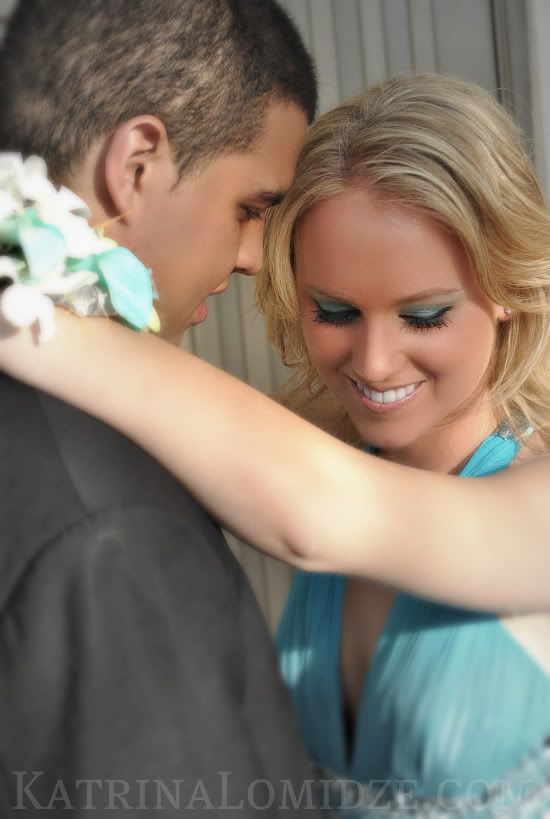 xoxo,