Spring is nature's way of saying, "Let's party!"

~Robin Williams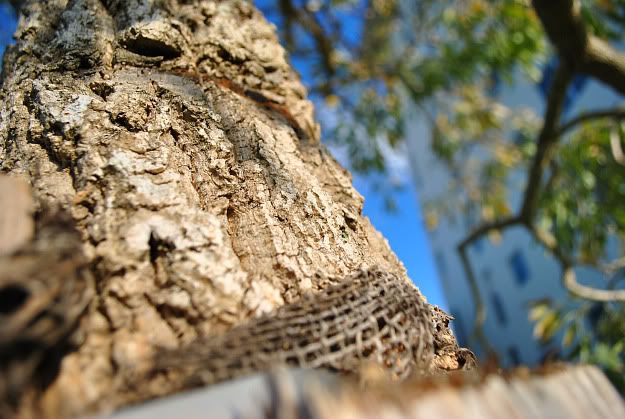 Spring has sprung. While taking a walk with JJ and Jerrid today, we all caught ourselves stopping numerous times to smell the flowers in the landscaped gardens around our neighborhood. It's no longer spring in the sun and winter in the shade, but rather feels perfect in the shade to cool us off from the heat of the sun. Spring awakens so much more than just the flowers and the grass...but a mood for long walks, frolics in the grass, and showing more skin to be graced by the heat of the sun.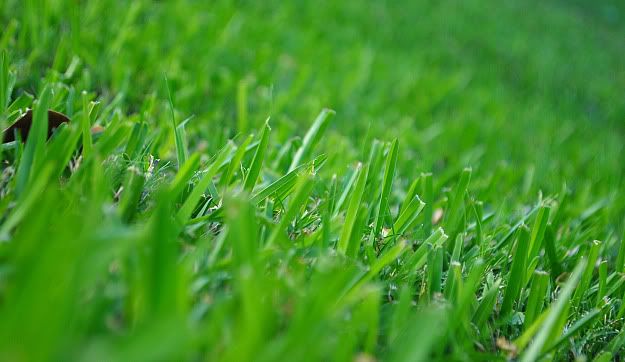 The grass is greener and thicker, literally sinks your feet in while you walk. Such comfy grass, perfect for laying out and daydreaming...or rolling and crawling around like JJ!
We've been going for our daily walks this week...and on our way back home, we just hang out in our backyard and play around in the nice new lush grass!
Yesterday, JJ wore his overalls.
There is nothing cuter than a baby boy in overalls! Ever since I was pregnant, I always had a feeling that it was going to be a boy. I would imagine my baby boy playing around in his overalls looking as cute as can be. Now, it's a reality! I had to go out and buy JJ tons of overalls!

But today JJ wore an outfit sent to us from a friend!

JJ didn't really stay still too long for me to get a good pic of him.
He knew he was there to play, and he took no breaks for a snapshot.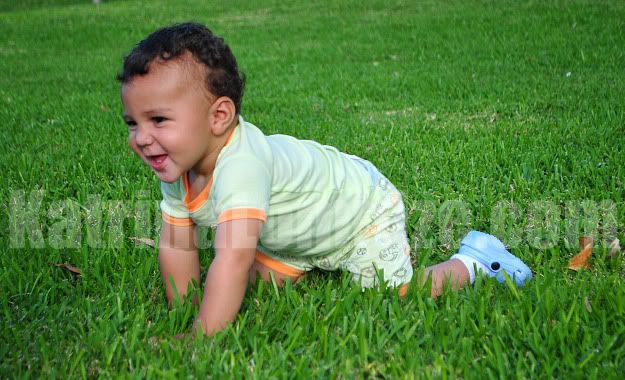 My sweet boy...he would pick the pretty pieces of grass and bring them to me. He's already a little charmer. He must get it from his daddy.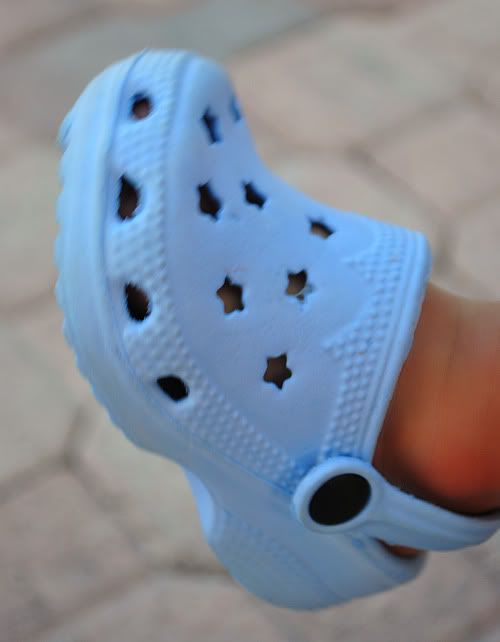 I just had to have him wear the adorable baby crocs sent to us from my amazing friend and fellow blogger, Suzanna! She actually sent me the whole outfit JJ is wearing.
How handsome does my baby look in his outfit! Check out Suzanna's blog
HERE!
She's an amazing chick...definitely somebody you want to know.
I know you can't enjoy the wonderful aroma of spring in the air from these beautiful flowers like we got to, but hopefully just the visual will be enough for you. Here are some pics I took of beautiful mother nature!
Don't go reaching in trying to pick them!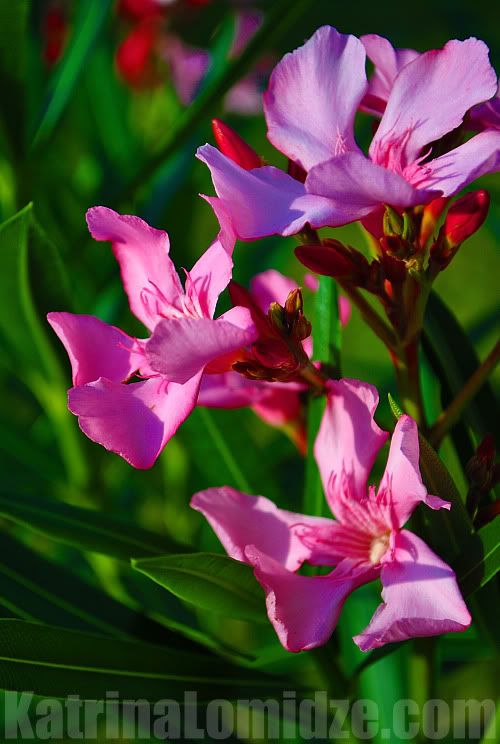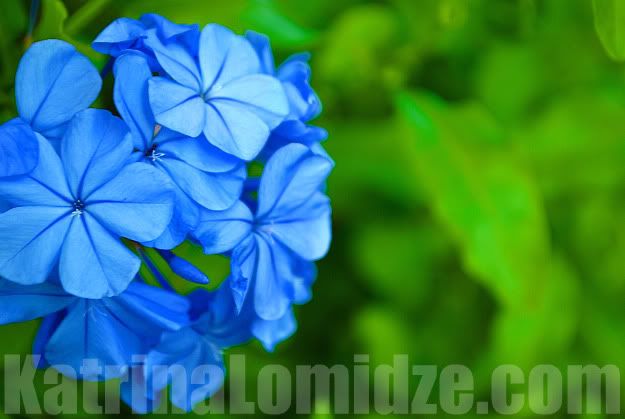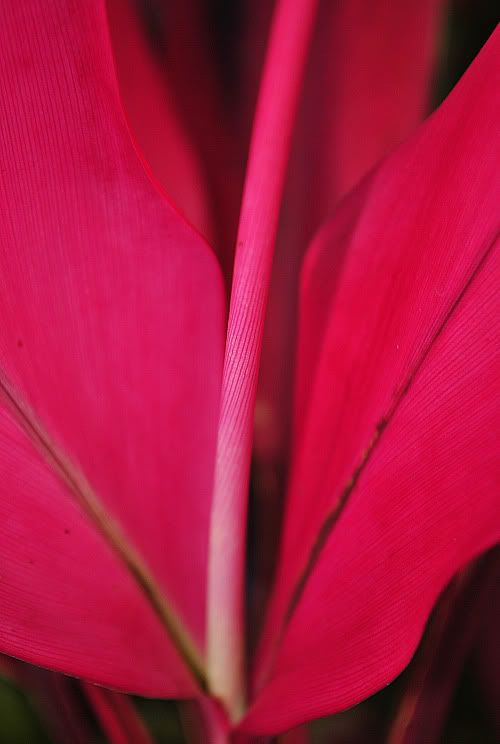 Since getting my new lens, I picked up a few pointers from the camera guru people over at camera shop by us. I learned how to shoot in Aperature setting, which is the A on the top dial atop your Nikon...if thats your photo taking weapon of choice, as is mine.
For the photos taken today, I used my kit lens (Nikon 18-55mm 3.5-5.6 G VR), not my new lens. You don't
NEED
a fancy lens to take great pics...just a swanky eye and a little creativity with the settings. All that matters is that
YOU
like your pictures.
Aperature
is a device that controls the amount of light admitted through an opening. In photography, aperture is the unit of measurement that defines the size of the opening in the lens that can be adjusted to control the amount of light reaching the digital sensor. The size of the aperture is measured in
F-stop
. This also controls the depth the image has...so Aperature setting is a nice way to get that gorgeous
bokeh
(blurred background) which is the reason you probably got a DSLR in the first place...besides, you won't always be able to have a backdrop in your photos, so the blurry background gives your photo a great focus on the main subject of the photo, and creates a gorgeous background, ready for keepsake!
I love it...gives me a lot of control over the images. Give it a try...and where I really don't know all the phrases and tips about shooting with that setting...it's not hard to figure it out once you start using it. Use your dial to control the aperture.
So many neighborhood people were out...and even though we do live in Florida, the winter is a time of remission for us too. We get cold in the 50's because our winds hit hard with that chilly air right from the ocean. While walking we would constantly move to the side of the trail so runners and other walkers can walk by.
We live in a neighborhood which is centered by a large and well kept golf course, so the golfers are always out hitting balls and keeping their scores.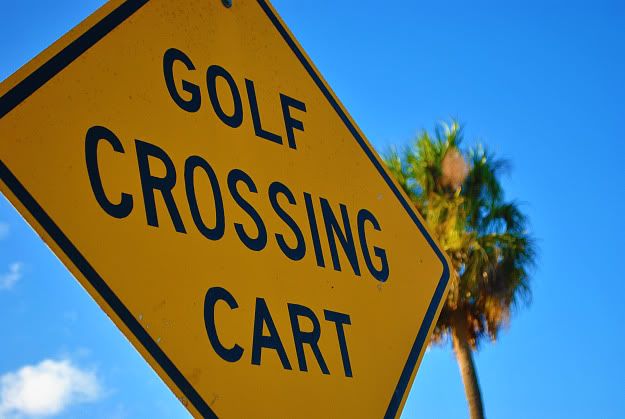 But watch out for those carts!
We stopped by the shuffle board court so I could beat Jerrid in a quick game. Jerrid had to practice a few times before he finally stopped shooting the puck into the clubhouse parking lot.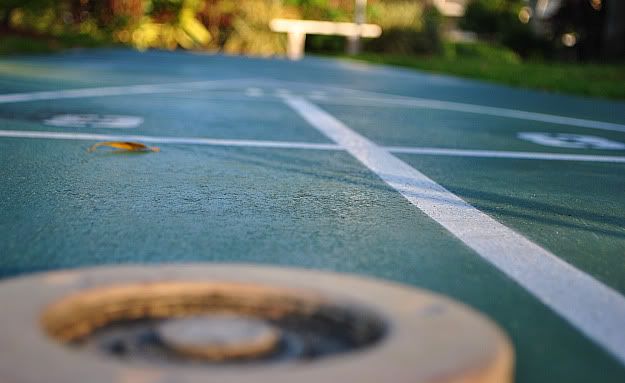 While sitting on the bench, I noticed the tiles had dolphins on them...my favorite animal,
so I did what I usually do...
*snap snap*
I hope you all enjoyed your day!

Upcoming posts: I'm working on a few adverts...sorry if those annoy you, but work before play. I also have had nothing but shoes on my mind lately. I think I'm about due for a splurge upon a fancy pair of shoes, so I'll be posting pics of some of my favorites for spring...you all can help me pick! Forget about what I get though...it means lots of amazing shoe photos for you to drool over along with me!

Also expect the usual...outfit posts, makeup, and so on...you know the drill.


I had forgotten to do this on Easter...

The Easter Bunny came to visit, and I wanted to share a photo!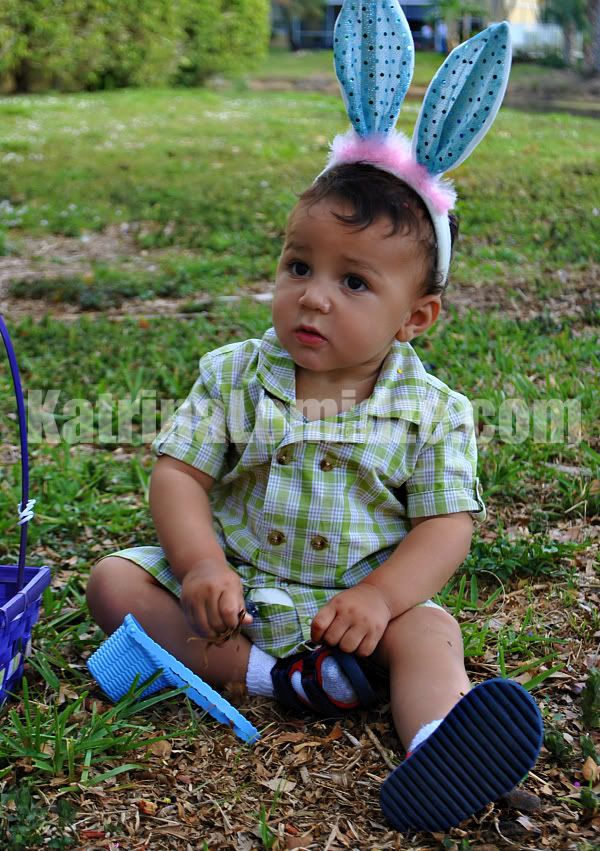 (Double breasted romper from Janie & Jack)



Love you all!



xoxo,