I picked up one of the lipsticks I've been having my eye on since hearing about the release of the MAC Spring Color Forecast Collection - Victorian.
Victorian is a cool toned pink with gold shimmer. It comes on very creamy and quite opaque.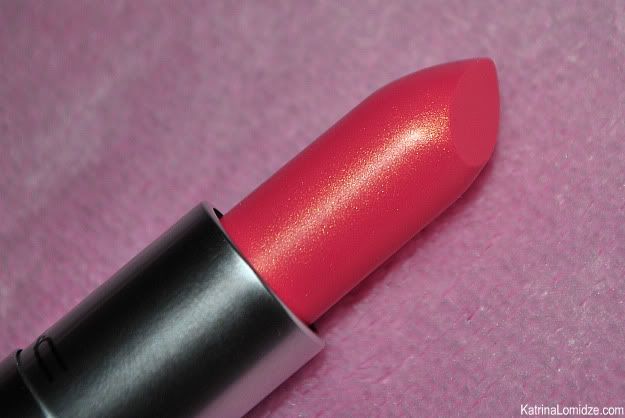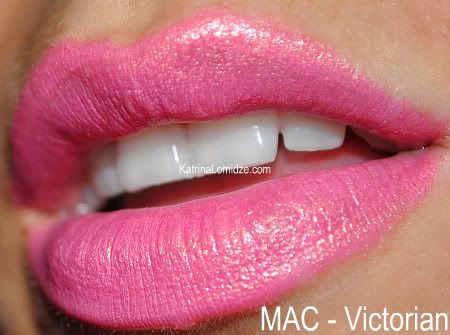 I have included some comparison swatches between Victorian and two colors which in my mind came closest to Victorian. Now that I think about it...if Rose Romance and Lollipop Loving were to have a baby, it would be Victorian!

xoxo,