Can you smell the pigskin in the air?
It's Super Bowl fever down here in Miami. Everywhere you look, Saints or Colts all up in your face. Cut throat fans, decked out from head to toe in their team gear.

Jerrid and I headed down to South Beach with baby. We wanted to check out the things they had set up for kids, walk around and breathe in some of that good ocean air and watch the Fan Jam.

I'll let the pics speak for themselves.

View of Miami off the bridge.
The traffic helped me get a great shot out of the car window.
The nocturnal city wakes up for the night.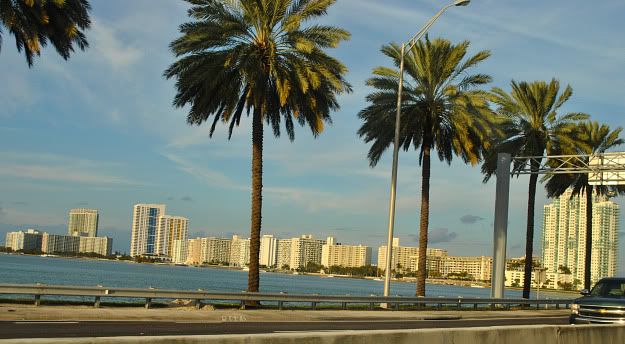 The blimp. For some reason, I was so fascinated by that thing and taking photos of it.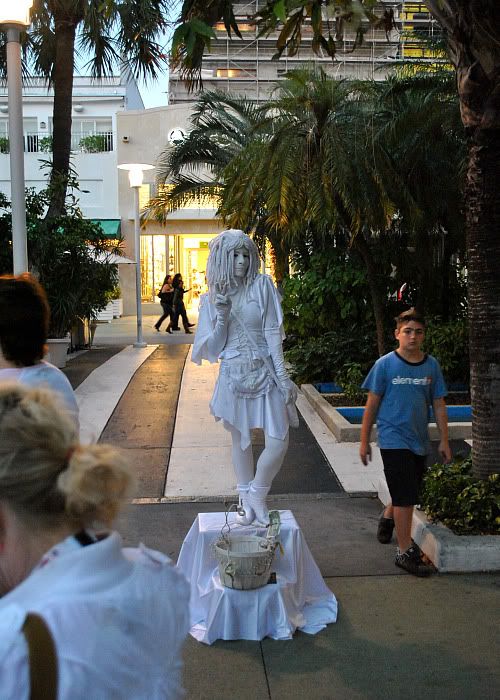 Statue lady.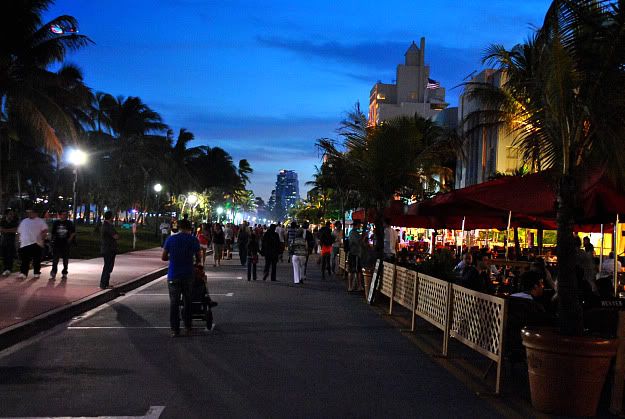 Just the beginning of the crowd.
Gorgeous blue skies on their journey to darkness.
A pretty neutral place...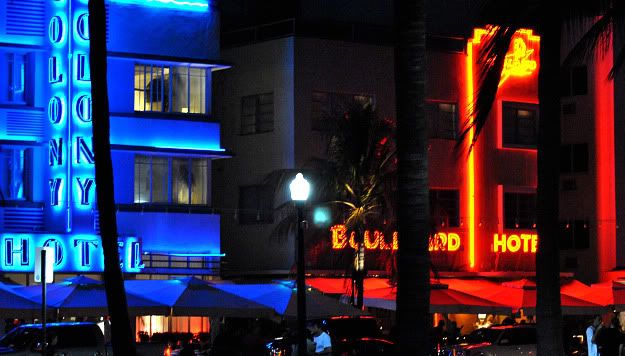 Ocean Drive.
Brings back those Scarface memories.
Tide really stepped out of the box with their advert idea.
They handed out free boxes, and provided a pretty interesting display of hanging laundry.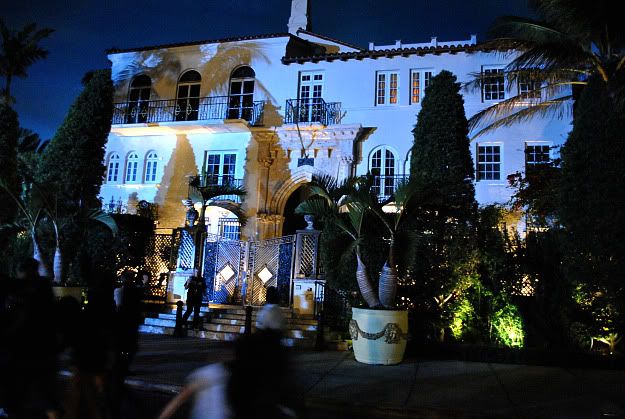 Versace's House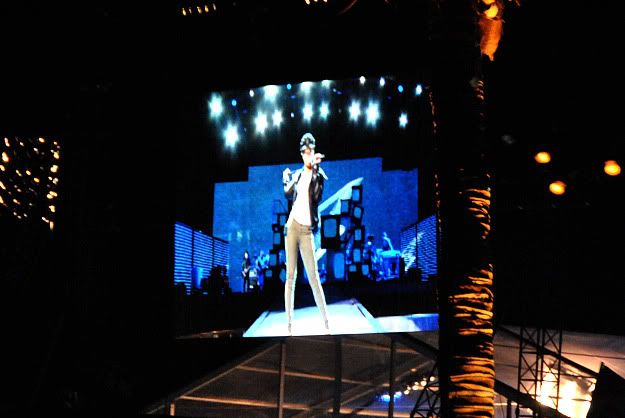 Rihanna rehearsing for the Fan Jam.
We saw her rehearse on the first day that we were down on South Beach.
It was the day before the Fan Jam.
We didn't originally have tickets for the show. They were free so we blindly showed up hoping we could see the show on the big screen like we had watched Rihanna rehearsing. We would have been completely satisfied with that, but when we got there....dug through traffic and FINALLY found a parking spot, the whole strip was so loud and lit up, we could barely see anything.

We thought we could scalp some tix and be on our way, but we got handed two tickets for free by a nice couple who had too many extras.

We waited in the line with all the psycho Justin Bieber fans who probably hadn't reached puberty yet had the guts to shove their way to the front of the line with no remorse.

When we finally got to the front of the line and got our tix scanned, the guy told us that we couldn't bring our stroller in. I threw it into the bushes right by him...walked in...and reached back to grab the stroller...handed it to Jerrid and we ran off.

All that work just to stand around like a moron on the beach, surrounded by tons of people, get beaten by the wind, and not be able to even see the stage one bit.

I mean honestly...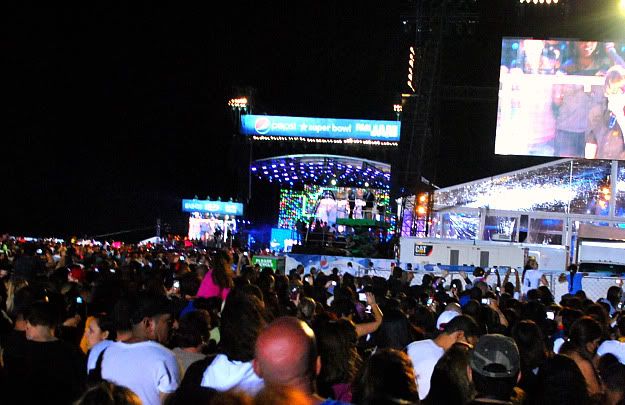 That little kids got some lungs on him...he really can throw it down on the mic, but we weren't enjoying the whole experience...especially not with baby. I think he had the most fun though. He was pulling all kinds of random people by the hair, kicking them in the butt and cracking up.

We jolted out of there and headed across the street to eat at one of those outside restaurants and enjoy what we could from the rest of the performances.
JG watching the big screen.
Lemon's make for fancy water.
Don't be fooled...JG got the good side of the table. I couldn't see anything,
but I did get to listen to some great live music by some amazing performers.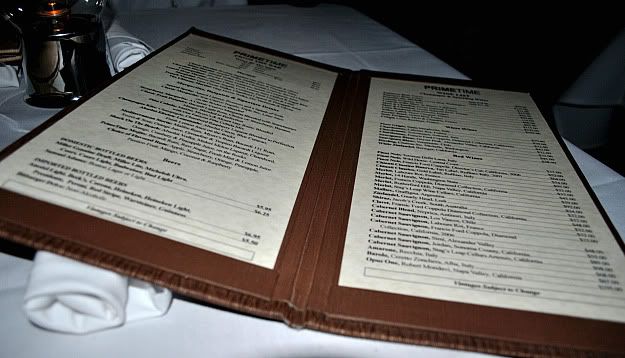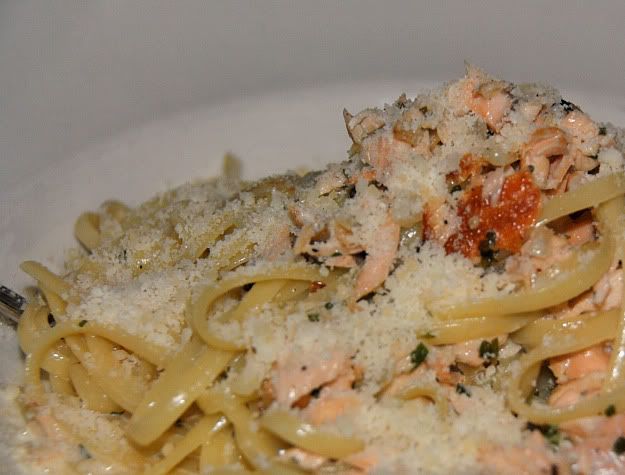 Salmon Pasta Alfredo.
I was nomming like it was my job. So yums.
Pigskin fever.
EVERYTHING is Super Bowl themed.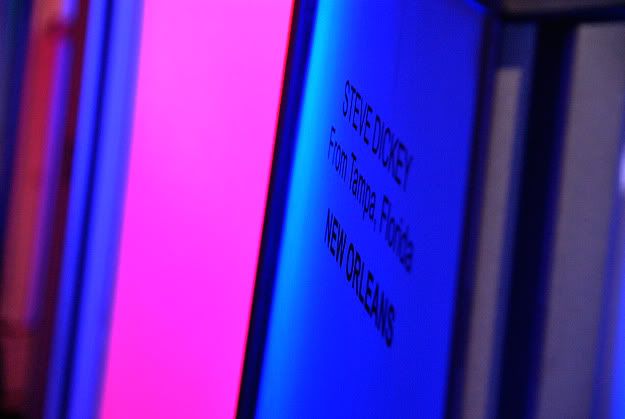 Light up memorials and statues.
Lincoln Rd.
I yelped some vintage clothing stores down here to see if anything was around and luckily, I found this little gem. It's a vintage clothing store with great brands, and incredible pieces like hats and bags from designer lines for great prices. Certainly a must-visit if you're into the whole vintage look.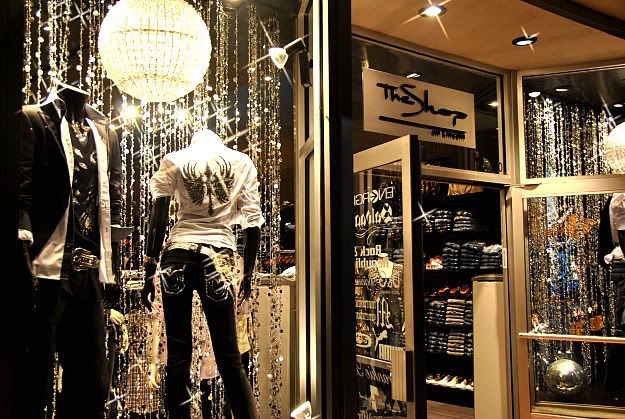 Right next door was this. Typical South Beach store...I just like how the lights came out.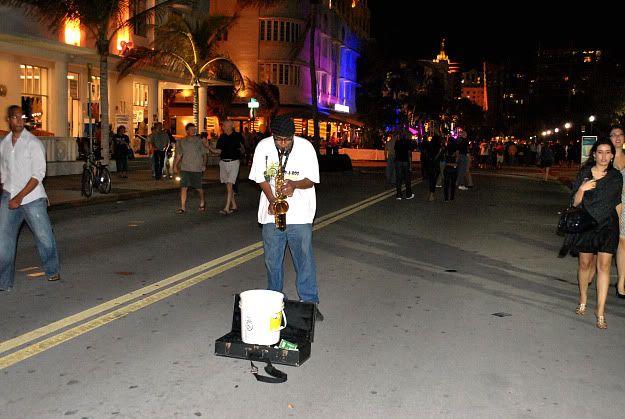 He brought a lot of New Orleans flavor to the strip...
playing "When the Saints Come Marching In".
I'm an Art Kid
at heart.
I dragged Dwayne along with us. I missed that kid and it's been too long since I've seen him. It's always a good time with him...he's the sweetest. Now you know Dwayne doesn't leave the house without his camera, so he snapped some pics of me. That guy just has it...talent is in his blood.

J-Brand Tie-Dye Jeans
Hollister White Tank
Current/Elliot denim jacket.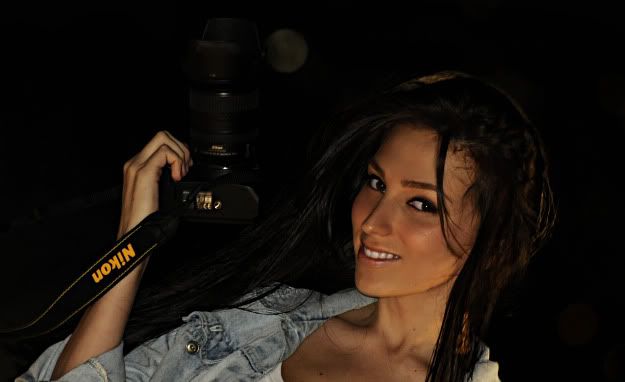 xoxo,