What do you do when the makeup comes off, and your mask of beauty runs away with it...down the drain, to only be seen with the next foundation application. It's sad to say, but the confidence one has could slip right away with it. Skin health is main reason women turn to makeup. Blue eyeshadow or pink has no matter next to the issue of that soft, even canvas of skin from hairline to chin.
Skincare is majorly important. Just because you do a good job at covering your imperfections with some name brand foundie is no reason to let your skin go. The removal of makeup and daily accumulated residue off your face is an important ritual which should be performed religiously before bed time. I could count numerous times in college when I would pass out in my bed with my face full of makeup for an entire weekend, just to wake up on Monday with a pimple the size of Kansas. Can you feel the frustration? Something which could have easily been avoided...is now pissing me off for the next 3 or so days. Some pimples decide to stick around for longer.
Here are some of my tips to a flawless complexion. These things have worked for me.
Always wash off your make up
- never, ever, ever sleep in your make up no matter how much they suggest that the make up is "all natural" and blah blah blah, you should never sleep in it. No matter how natural the product, it is still color treated and will clog your pores. Wash it off! It's a small price to pay for even, pimple-free skin!
Exfoliate
- Don't only use exfoliating liquids, but one of those exfoliating sponges once a week will do wonders for your skin's complexion and softness. It will help remove more dead skin cells and massage the skin to eliminate signs of aging. It also leaves your skin more prepared to soak in all those nourishing elements in your moisturizer.
Since using the exfoliating sponge can be a little too rough to use more than 2 or 3 times a week, I like to use a microdermabrasion exfoliator by
St.Ives
which can be found in most drug stores. It runs undr $10 and is a great product for an every night use. It's very gentle, but does the job of those rough exfoliators. I love this stuff!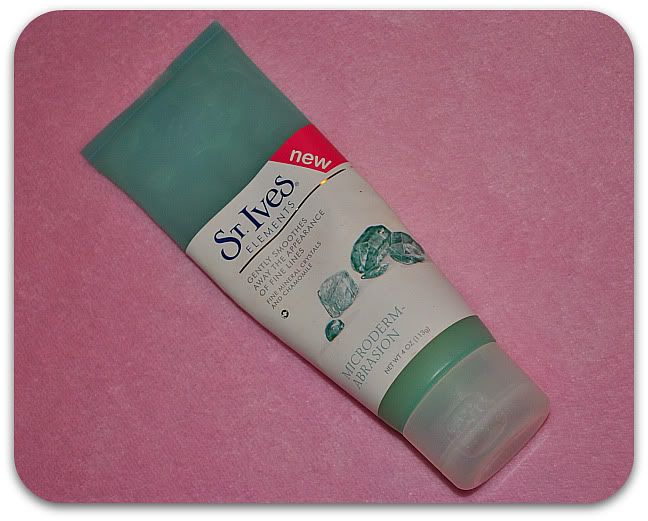 Last year I raved about
Mario Badescu
products, and from purchasing them all the way back then, I still have some left! I love the
Mario Badescu Enzyme Cleansing Gel
. It's very gentle and removes all the grime and drity...even makeup! It smells very fresh and has a nice taste too...
don't ask how I know
. I really want to try more Mario Badescu products. They're little bits of treasure!
Now on to the moisturizing part. This is just as important as any other step there is in skincare. Your skin needs nourishing elements and vitamins to be able to keep producing the cells to remain flexible and young looking. You can never be too young to start preventing signs of aging.
My mom really discovered a secret treasure with Yves Rocher - a french based skincare brand. She's been using their products for as long as I could ever remember and she is the prime example of a woman who looks incredible for her age. My mom has really kept the years off and Yves Rocher was a big part of it.
Mommy got me hooked on them this summer. I probably told you all about a hundred times how I was severely sunburnt over the summer which hardened my forehead skin for about 2 months straight. The hard skinhad the ugliest dent in it...making me look like I had the worst wrinkle running across my forehead! It was so embarrassing! I knew it would go away eventually, but in all honesty, for the whole time...I freaked out constantly about it. I couldn't believe how long it was taking!
Sneaking in a few of my mom's
Yves Rocher
products here and there made a quick difference in the softness of my sunburnt skin and it helped my skin recover quicker. I recently also got La Mer products which I love and blogged about a few posts ago. I don't use them too often in fear of running out of them quickly and having to pay up the big bucks to get back ups! I'd rather stretch out the life span of those bottles for as long as I can. Yves Rocher is probably just as good...for a lot less!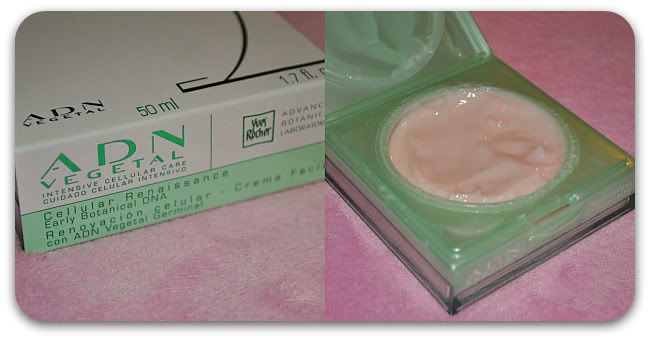 Yves Rocher ADN Vegetal Intensive Cellular Care DNA cream
- I use this stuff at night before bed. It's pink, it smells good, it's an intensive moisturizer which all sums up to being perfection in cream form. This product is a best seller on the
Yves Rocher website
and runs for around $40. This stuff basically uses some sort of cellular DNA to rehydrate, revitalize, and regenerate new cells. It's a must have in my book. The container comes with a bunch of product, and since you don't want to use too much because of how intensely it moisturizes, a little goes a long way, and will last you a while.
Another one of my favorite Yves Rocher products is the
Omega Concentrated Compensating Treatment
. This cute tube comes with a product that is made to replenish deficiencies and intensely nourish along with erase signs of aging and prevent them! All you need is a pea sized amount that you rub onto your face in upward motions. It runs for around $30 on the
Yves Rocher website
.
I have normal skin that likes to act up and get dry on some days and then decide to become oily other days. The main thing to me is to be able to identify what skin type I am...that day. On oily days I try to take advantage of the amazing affects of
Calamine lotion
! Calamine lotion has agents that help even skin tone and remove some of those pore clogging oils. I just rub it on my face and leave it on for a little while - 10 to 20 minutes. Calamine lotion is really cheap. You can find it all over. You see I use some random drug store bought calamine lotion. It's also good for those bug bites...and we all know how amazing calamine lotion works on pimples itself. If you have a pimple, rub some calamine lotion on the sucker, leave it, and it's sure to suck out all the nasty grease and oil in that zit! Calamine lotion is a must have!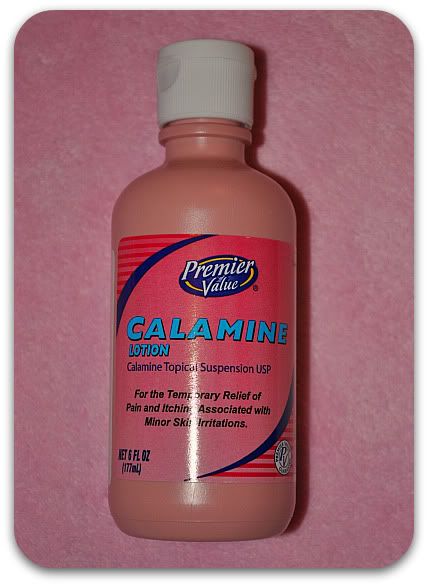 Lush cosmetics has come out with a neat facial bar infused with calamine lotion. Both Jerrid and I are addicted to it. It's nearly gone so we will need to go back to Lush to buy a backup in the nest few days. Fresh Farmacy facial bar. See my review
HERE
.
Some more Lush goodies that I love and use from time to time with great results are the Tea Tree Water tonic spray and the Celestial lotion. I love natural products and these gives my skin good vibes. The Tea Tree water was given to me for free after I spent tons of money at Lush. They always give away the best freebies. It basically prepares your skin to accept your moisturizer. You spray it on your face after you wash and then put on your moisturizer. It's great to have and costs around $10.
The Celestial lotion is soothing and very very moisturizing. It's close to being the ultimate. It's definitely not for those with super oily skin. I like it, but use it from time to time. The Yves Rocher cream has kicked it to being used once a week.
So here they are...my products of the choice. I always like to introduce my skin to new products, and I will be sure to blog about them when they do come, but for now I have found a sweet spot with these.




Know your body and know your skin!



xoxo,