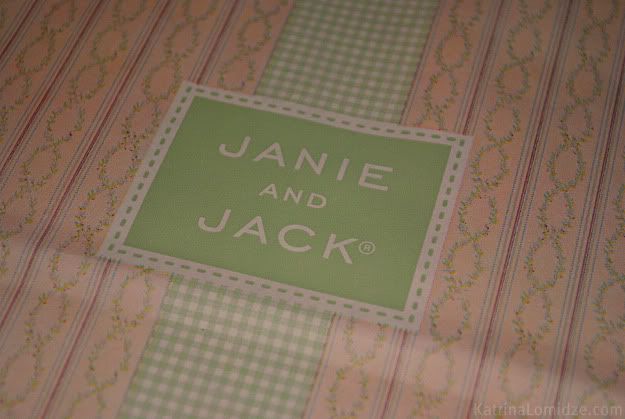 I think this has got to be the cutest children's clothing store I have ever stepped foot into.
I wish I would have snapped pics of the store...it's freakin' adorable! The cutest neutral wood decor painted with neutral greens, blues, and whites. Each little section of the store holds it's own little collection of clothing whether it be - cowboy themed, or golfer themed.
The prices might be a bit high for children's clothing...
they do grow out of these tiny things within weeks
, but Janie and Jack forks over some great sales. One of which I had taken advantage of yesterday.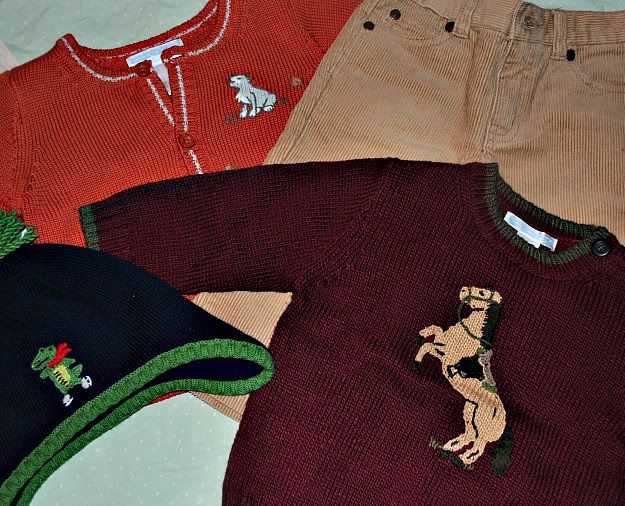 The quality of the clothing is superior to most similar brands. The sweaters have hand stitched embroideries and the fact that they come with matching pieces to complete the entire outfit is just darling.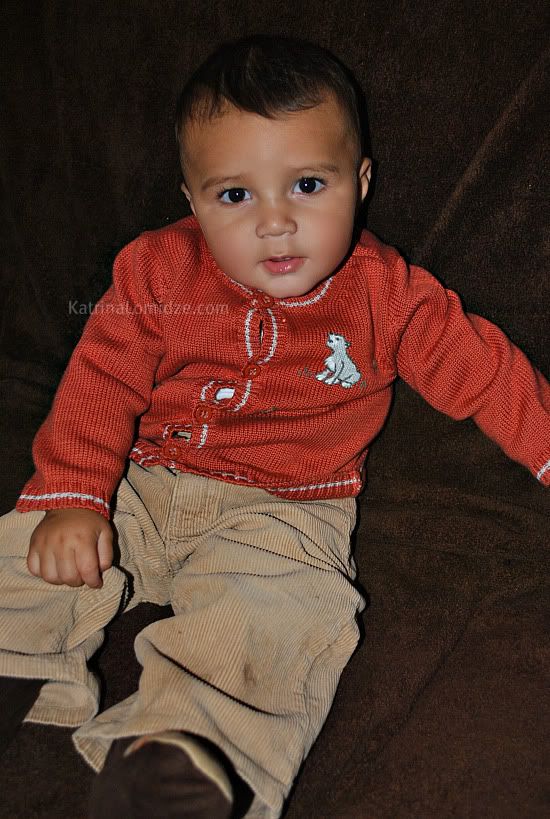 JJ the model in his little Wolf sweater cardigan and corduroy pants.
Big boy wears 18 month old clothes at 7 months.
Strike a pose!
Showin' off his chubbers cheeks and hat.
We kind of mix and matched pieces from each collection, but we'll be back for more. He basically needed more sweaters for the cold, but they carry many other things such as onesies, overalls, jeans, shoes, girls dresses and clothes... all kinds of children's necessities...but in matching collections!
Check out their website -
www.janieandjack.com
xoxo,