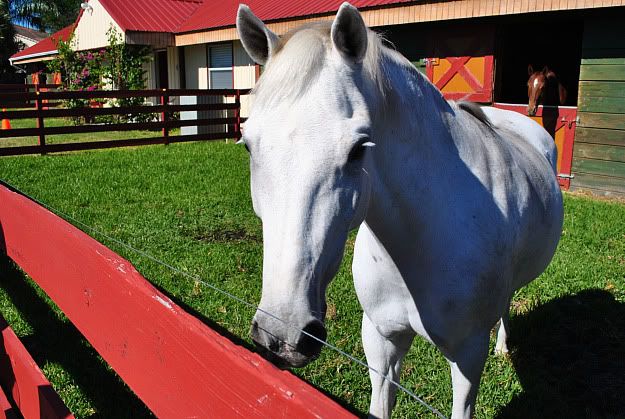 Winney
Not a beauty related post...but looking at some nice photos is always a great way to spend some time. Today was nice. The family and I went horseback riding. I don't have any actual action shots of us...since I stored my camera in the car while pretending to be an Olympic Equestrian competitor, but I got some pretty sweet shots of the horses while we were waiting to be assigned to a horse.
We fed the horses apples and carrots...they were nayin' and clicking their heels - lovin' it. Watching them eat apples is kind of disturbing though...they slobber it all over the floor and the lick it........not the cutest of scenes.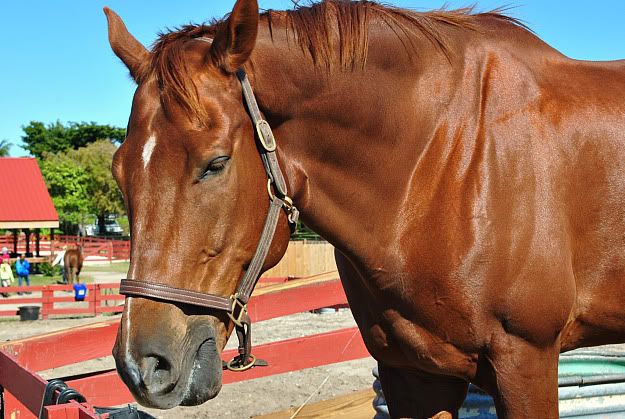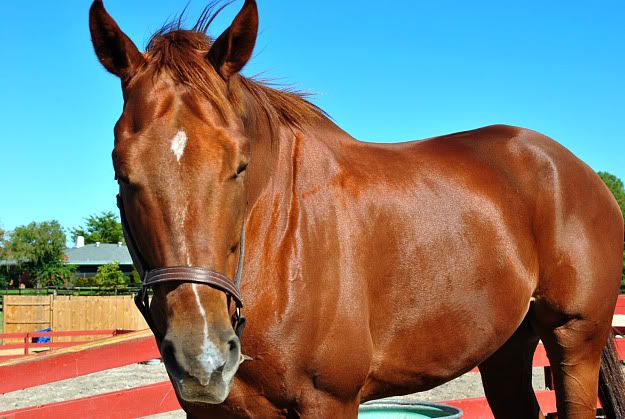 The day was beautiful, but it was a bit chilly. I know...poor Florida girl complaining, but me being the genius that I am...looks out the window to see a gorgeous sunny day assuming its warm, and getting slapped in the face with the wind chill - and it was a cold wind chill.
Can you take a guess what I did later that day?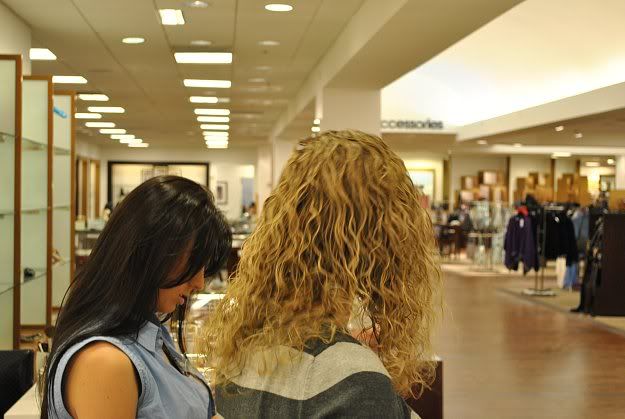 Action shot in the mall...

Jerrid getting trigger happy with the Nikon, but you know I don't mind.

I guess I'm getting dogged for my lack of beauty posts, but trust me...I have a lot lined up!


xoxo,