Happy Martin Luther King Day!


Image Artist - John Lautermilch
One man woke up a world with his voice,
and with his voice, we grew.
More than noise, but opinion and choice.
Humanitys' a brew.
Hands held across the world,
brothers and sisters are we,
Doctor Martin Luther King,
your dream is now reality.
_________________________
I was born halfway through the 80's, but most of my childhood memories are from the 90's, obviously due to my age. There aren't too many of us that can remember anything before the age of 3.
I played with My Little Ponies for a little while, I did own L.A. Gears, but I didn't want to be the Hulk for Halloween. I made Ken fall in love with Barbie, and snap bracelets got me in trouble in school. Sad to say that leather jackets were quite a nuisance to me back then since all I wanted to do was trample around on the play ground, any extra clothes weighed you down.
I'm a Rocker Baby now. Watch me roll.
Jacket
- Hot Miami Styles
Body Suit
- American Apparel
Shoes
- Aldo
Aldo "Perrin" cage booties.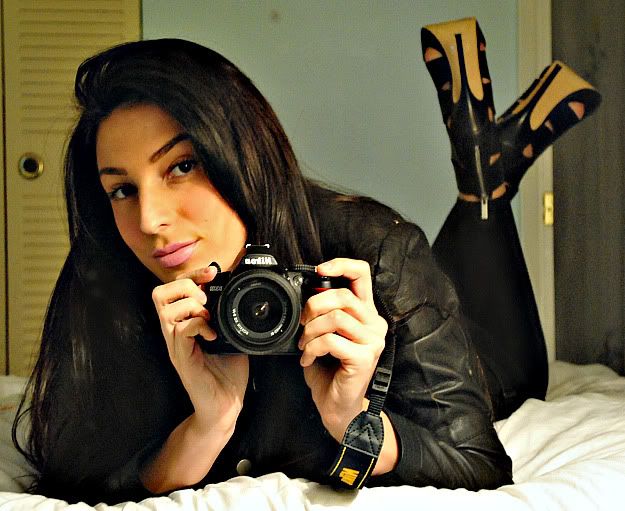 Tally from Hot Miami Styles sponsored me and with that she sent me this great faux leather jacket along with some other clothes from
www.hotmiamistyles.com
. They say that you get what you wish for if you wish hard enough, and this leather jacket was quite the catch I've been expecting. Too many faux leather items are put together rather cheapish so I always pass on putting down the cash, even if it's only asking for a 20. This particular jacket is well put together, even presents itself almost as genuine leather, very soft to the touch and not sticky.
I have a post coming shortly with all of the items that I was sent.
Use code
KATRINA
for Free Shipping
on your entire purchase from
Hot Miami Styles
!
__________________________
Project One-a-Day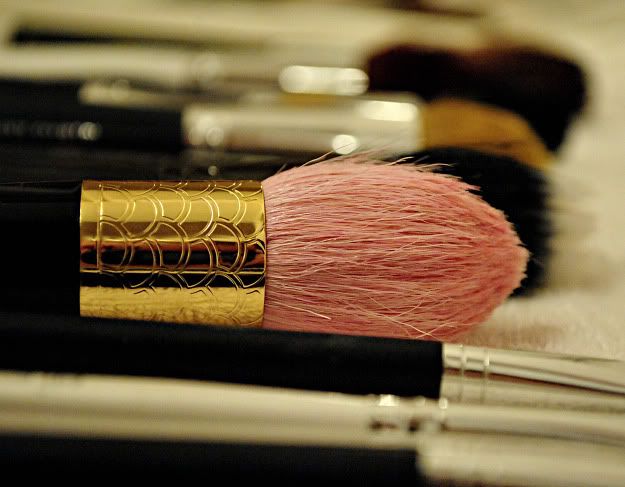 I want to start a 365 day project with photography. My goal is to take at least one photo everyday. Not necessarily of me, but of anything. In this instance, I took a photo of my makeup brushes drying after I washed them today. I pulled a smarty and washed them prior to makeup application. It's at those times that you realize how important every one of those brushes is...even if you have 100 brushes, you find ways to make them work, then they become very important in your regime. I still managed to find a way to splat what I wanted on my face. I made it work.

It's a Monday to be off, relax and kick back. Hopefully the sun will be shining so the beach will be poppin'. Jerrid's driving me nuts with requests to the beach. I could use the tan and be done with this ghost pale thing I've got going on.

xoxo,