A birthday is a special day to celebrate the gift of 'you' to the world.
Just when you get adjusted to the way things go, you're reminded of how timed our lives are. We are subject to accept our age by a calendar rule...365 days, and you're older. It's a new year, a new age but it's always the same you, unless you have issues you choose to challenge and change. We're put here to live, to laugh, to love, and to cherish our moments together. Remember the good times and plan for many more. Appreciate our blessings and kiss our loved ones. Every birthday is a reminder...whether you celebrate for a day, a week, or ball out the whole month...it's your time to shine!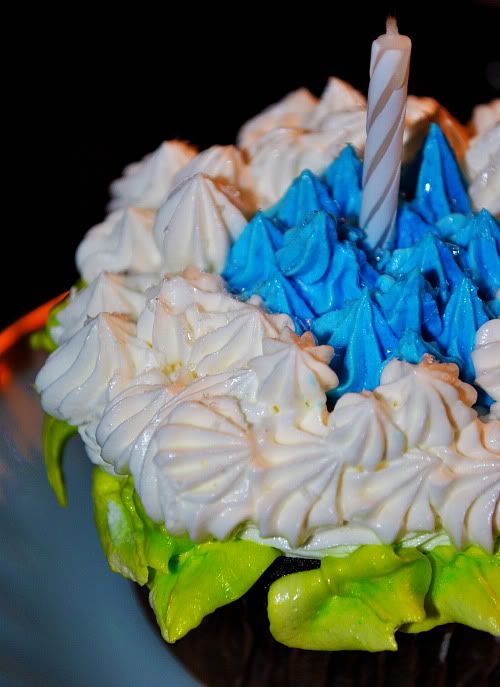 Cupcakes in the oven, gunna eat em' up.



I woke Jerrid up with a song and sweets...singing the birthday song and treating him with a cupcake. This was a personal little thing...before the big sha-bang for his day. I knew we had a lot of plans for his day and I always want something a little personal between me and him as well.

** Carney Cruisin'

**

The fair!!! Every year the fair comes to town, and it's in South Florida off Southern Blvd. up in West Palm. We finally went after weeks of planning and the plans falling through..hence my post a few days ago when we originally planned to go the fair and those plans fell through...so rather than eating funnel cakes and fried oreos we indulged in Cheesecake Factory.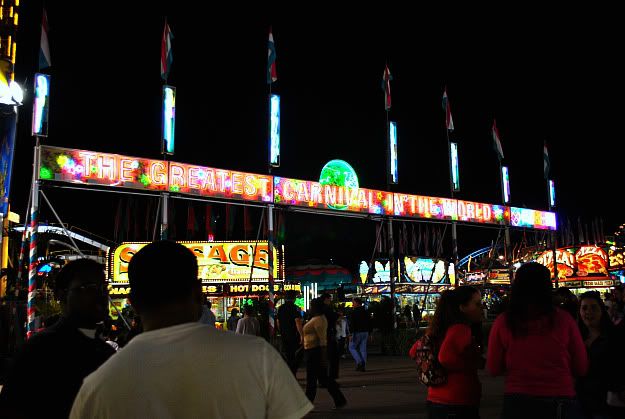 Jerrid is a big carnival food junkie. All the boys were raving about how much funnel cake they could eat...and chickend out after half of the giant funnel cake they each got....except for Jerrid. he downed his, and an extra. Those things were huge too.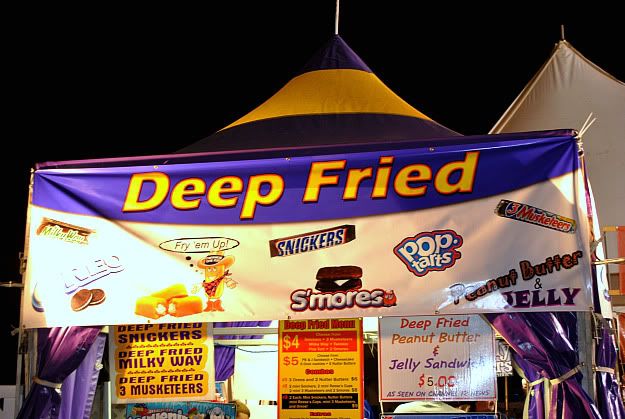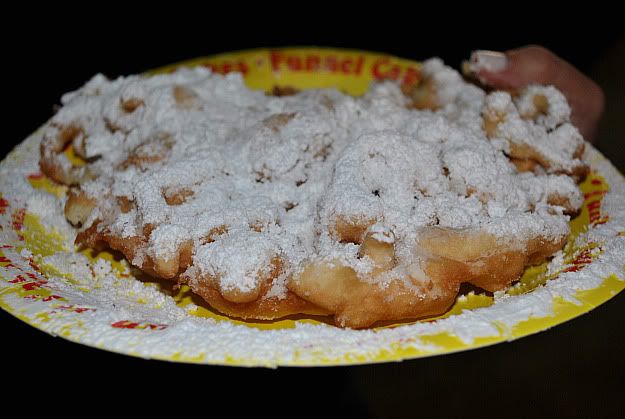 Extra sugar please!
Jerrid's food. I think I got 2 bites before it was all gone...
The boys came for the food...the girls went for the prizes. None of us went on any rides even thought they seemed to have upgraded their ride selection. Some of the rides were just too much...usually they had dinky ones that give you little butterflies and now they had drops that would make you spit our your heart.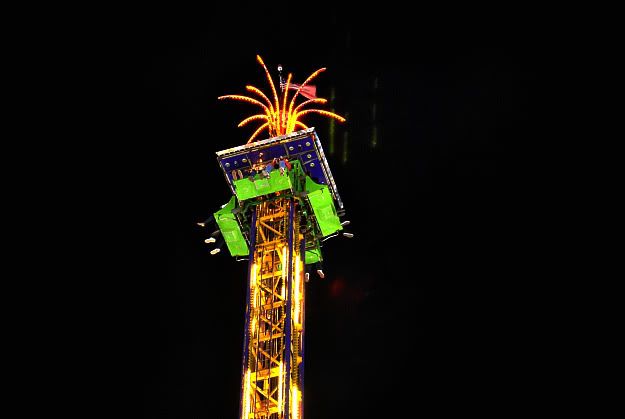 I like roller coasters, but I dunno how I would feel about being throw into a laundry machine type of contraption that just tosses you around like a wrinkled shirt. I would have probably thrown up all the carnival food I ate.
It's hard not to eat all the food...so here is stop #4 million for some shish-kabobs. Ehh, you can pass on these...the meat was fatty. I bit around it like a bunny and tossed it.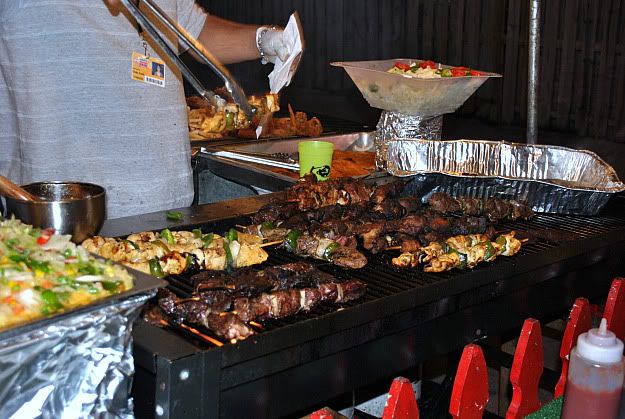 What stopped all of our binge eating was seeing this...
Without reference to a sweet treat, it may not have been a bad meal.
Blended pork and potatoes doesn't sound appealing.
Everyone seemed to intrigued by it....just wanted to see what it looked like.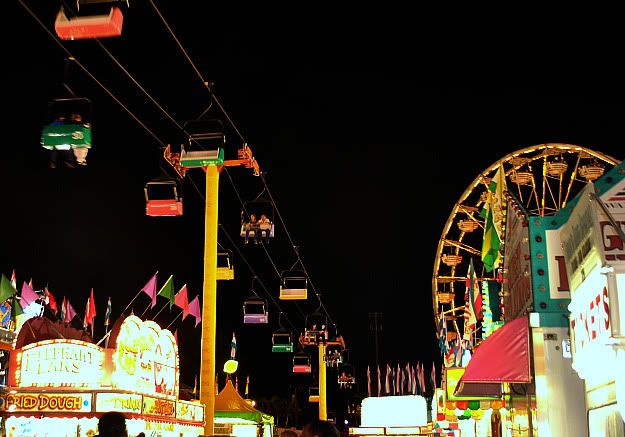 More food...



This guy told us he could never eat kettle corn another day in his life after the years that he's been doing this. Said even if he was starving and was surrounded by kettle corn...he'd pass. We don't blame him...after 3/4 of the way through that bag...we were done.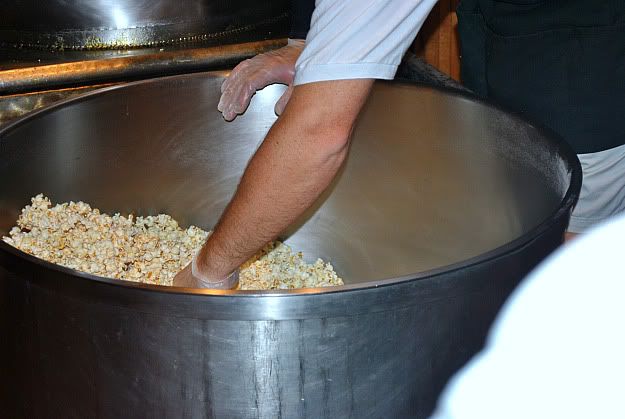 Even now...this bag is only half way eaten.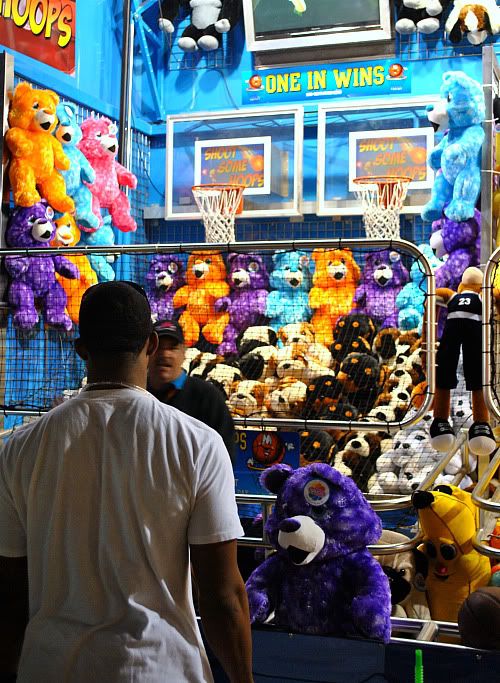 On to the games.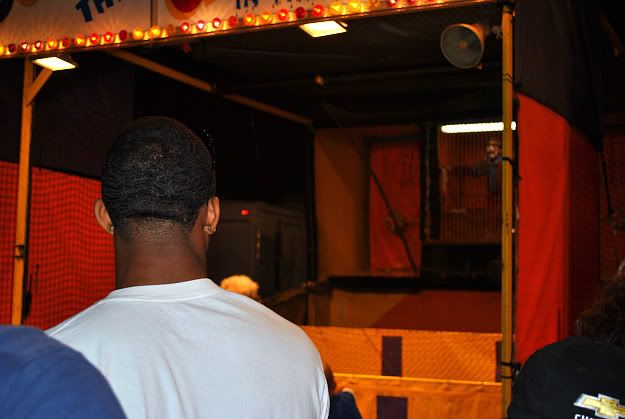 Dunk the clown...that guy was brutal. He pissed Fernando and Jerrid off enough...and got dunked. We were so surprised too...that one little kid in the pic below...dunked that clown like 5 times out of 15 balls!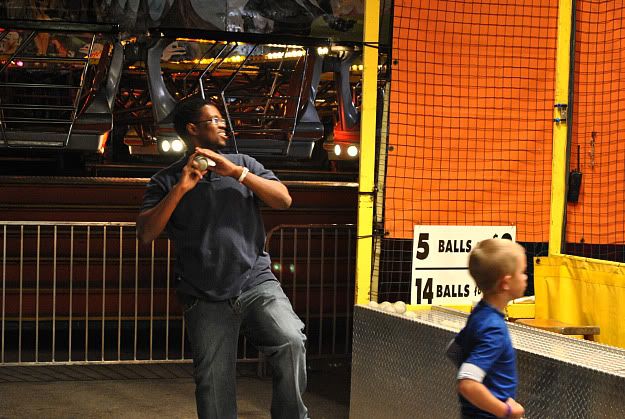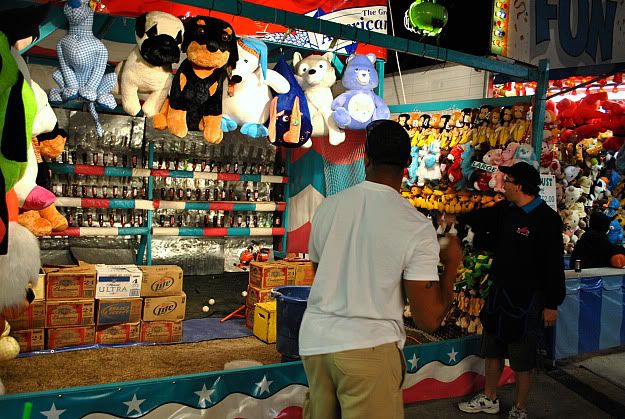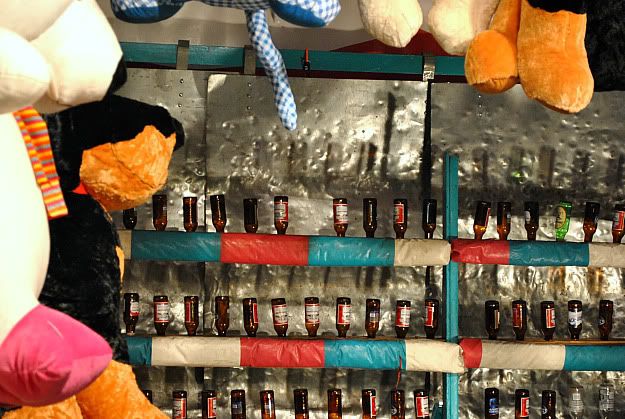 Such a manly man! He broke the bottle.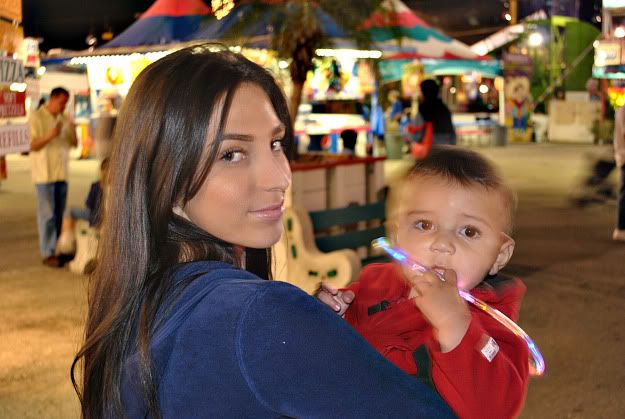 JJ loved his toy...couldn't keep still.



Jerrid actually got hurt off this thing. The rope was cold and hard, he got a gash on his leg.
Bled for a while...had to stop at all the food places to get him tissues.



This guy was totally into her.
Spoiled her with Princess goodies even tho her dart bounced off the balloon and out of the booth.



more food on the way out...






** Opium

**
Me and beautiful Melissa.
Her eyes are insanely gorgeous. Blue like the ocean.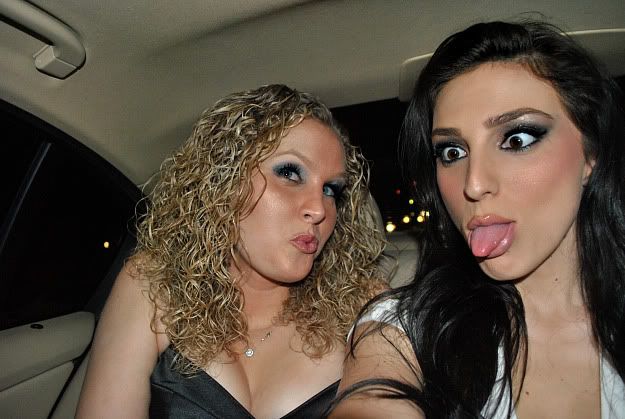 Aren't we beautiful?
Woah...I look like hell...but Jerrid looks cute.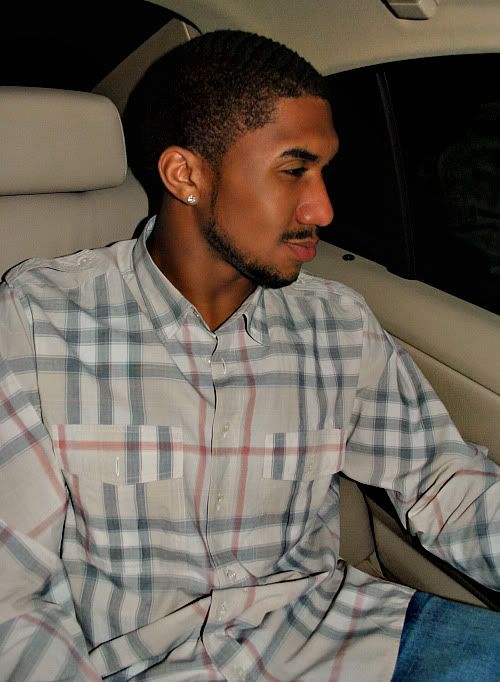 Outfit
Dress
- Sky
Shoes
- Aldo wedges with lucite strap and jeweled embelishment
Bag
- Shih by Stephani Lin
Makeup
Face
- YSL Liquid Foundation - #7
Cheeks
- MAC Cheeky Bronze MSF & mark After Glo blush
Eyes
- MAC SolarBits in Bronzescape & MAC Carbon
Lips
- MAC Lipliner in Subculture and lipstick in Fleshpot with NYX Smokey Look gloss.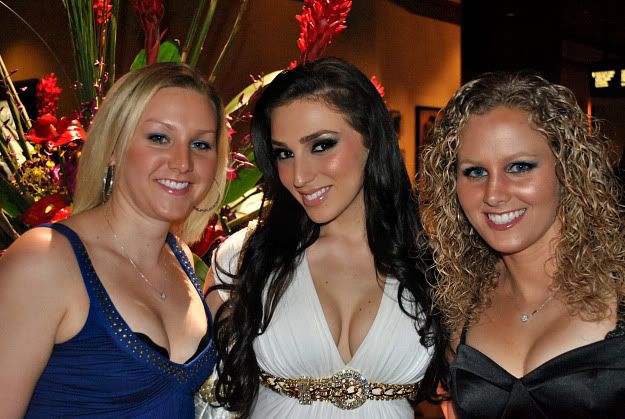 Jerrid's birthday is cluttered with pics of the girls! haha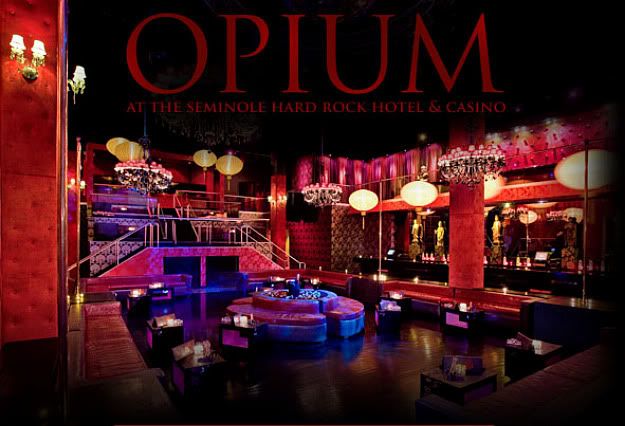 Stole this pic off the club's website.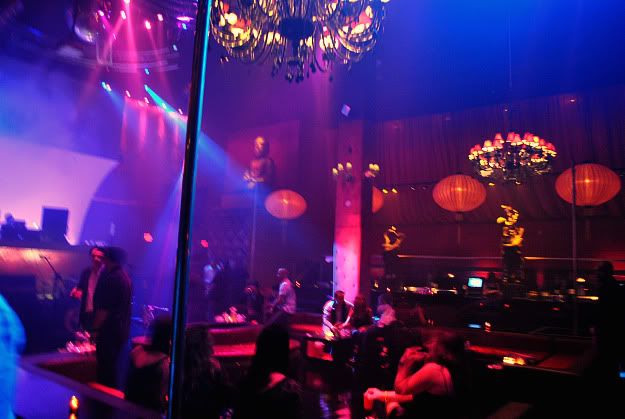 The scene.
Opium nightclub at the Hard Rock in Hollywood, FL.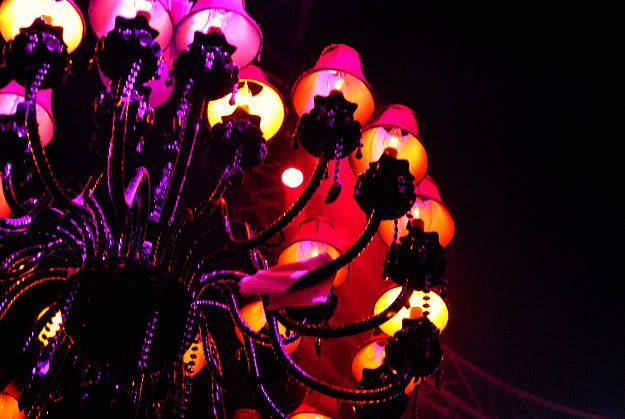 Make it rain...tissues
LMAO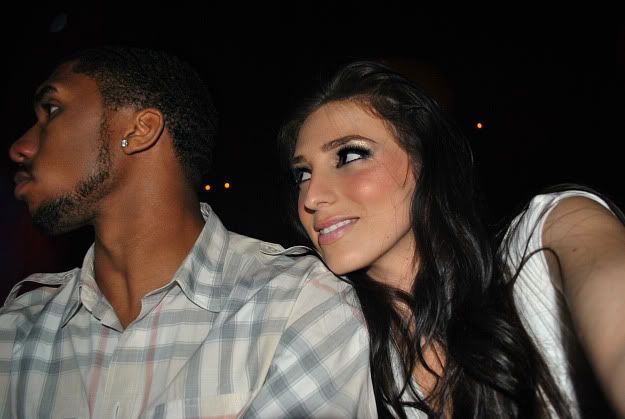 Watching Brain Grenade who rocked out pretty hard.
They hit the stage a little bit after midnight but only for a few songs.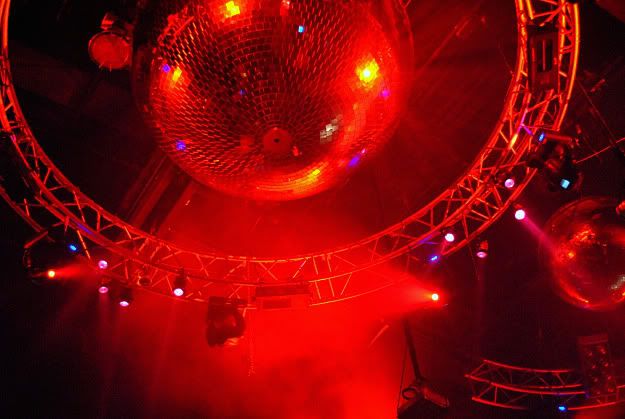 I didn't take too many pics in the club. It's hard to chuck that big DSLR around all over and people look at you weird lol. I need my LX3 already! Besides, my lens isn't great in low light conditions...I'm only limited to a 3.5 to 5 or something F stop...not great for the dark. I had to bring a big ol' bag to fit my camera into. It was so annoying lugging that thing around all night.

Going out just reminded Jerrid and I how much we aren't built for the scene anymore...at least not for more than 2 hours. We at least I was tired and sat at our table with Jerrid and moped. I never wanted to be in my bed as much as at that time. Something about the smoke and the flashing lights makes my eye lids feel heavy. We stropped by Denny's afterwards and then headed right home...crashing into bed after we washed our faces.

** Saturday
**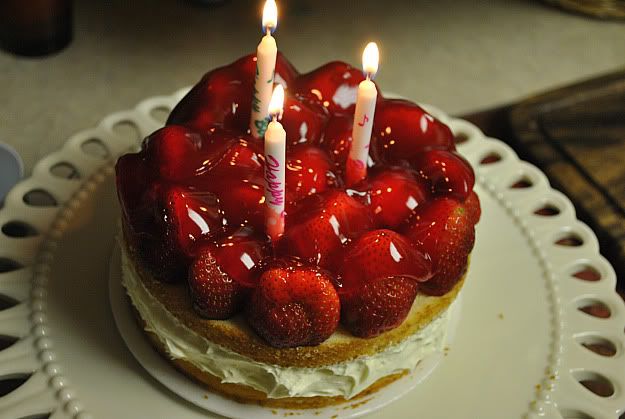 Boston Cream Strawberry Shortcake with fresh yummy strawberries and glaze.
So delicious. I'm not a sweets person and I engulfed this stuff.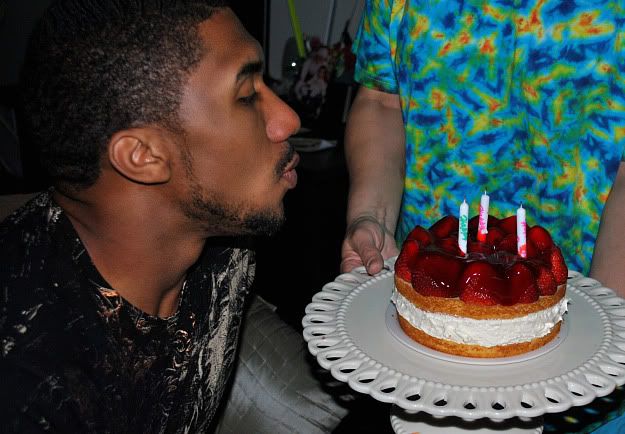 Jerrid enjoyed his buirthday(s)! haha.

Thank you to all who wished him a happy and blessed birthday!



All the world is a birthday cake!




Take a piece...but not too much!


- George Harrison

xoxo,