Remember when I said I might pass on getting anything from the MAC in Lillyland Collection that was launched a few days ago for MAC cosmetics? I kind of sort of...lied.
Today the Three Muskateers (Melissa, Jerrid, and I) drove down to South Beach to stroll around and enjoy some of that world famous Pizza Rustica pizza.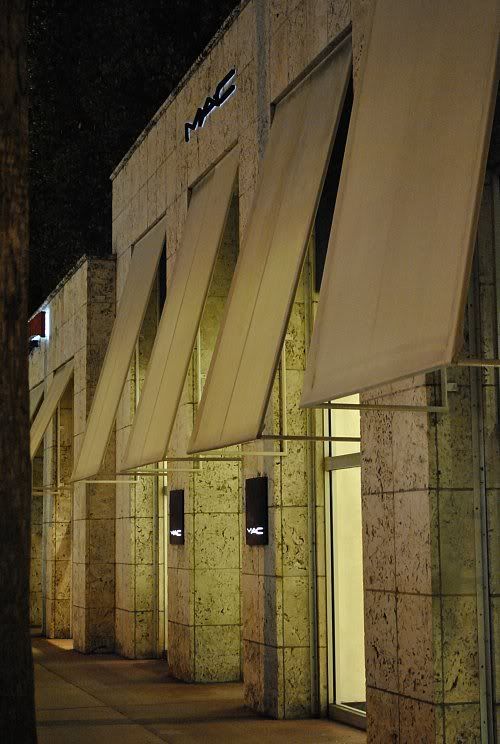 MAC Pro on South Beach
650 Collins Ave in Miami

(305) 604-9040
(
Relocation Announcement
- MAC Pro on South Beach will be relocating to Lincoln Rd. by the end of February.
)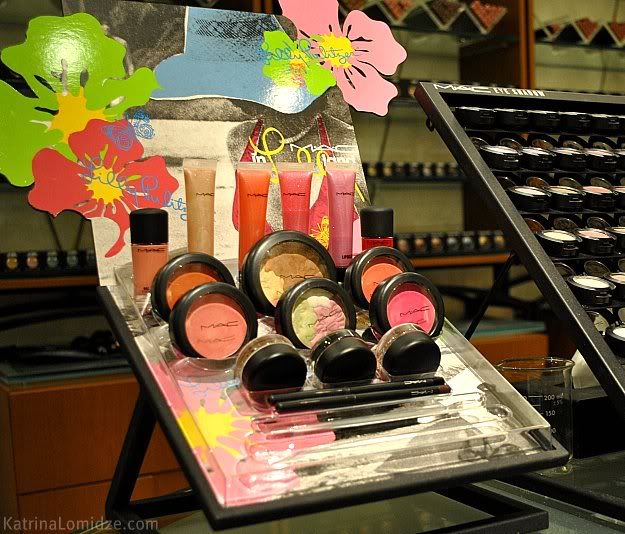 MAC In Lillyland
While stepping by the MAC Pro store...we walked inside. MAC in Lillyland may not be very impressive on the lips, but the cheek and face items are adorable. I instantly fell in love with 2 cream blushes. The formula felt silkier and smoother than the regular cream blushes. The typical MAC blushcreams kind of fade out on my skin...either I rub them in too much, or they just suck, but these new formulated blushes seem like they hold their color pretty well even if you give them a good rub. I had swatched them on my hand and loved the way they felt.
I have to have
"So Sweet, So Easy"
which is a soft baby pink color. It's so pretty, like a warmer pink than "Pink Swoon" blush and almost crosses over into the nude spectrum. A very natural pink blush color...would really make you look sunkissed.
Next thing to throw in the bag is
"Florida"
cream blush. It's a bright bright bright fuschia...but you have to own it just because of the name. It's quite perfect - bright, warm, and over the top!
I need to learn how to put my foot in my mouth...or perhaps how to keep my wallet in my purse. I even tried to give Jerrid my debit cards...but he just chucks them over when I ask. Epic fail.
Maybe something will come along and change my mine. It's becoming an issue to store all my makeup...they just sit there and collect dust most of the time.
Upcoming Posts:
Tally from
www.HotMiamiStyles.com
has decided to sponsor me! The company sent me some amazing clothes and I will be blogging about them shortly after I have the photos taken! I can't wait to show you guys all my new gear!
I finally got my
SkinMD
package. I will start testing out the product and will have a review ready for you whenever I feel as if I have enough information and opinion gathered up!
Stay lovely!


xoxo,