Goodbye 2009 and welcome 2010!
We've come to another complete orbit around the sun and it's time to start it all over again with new memories, new resolutions, and new goals to accomplish!
My resolutions (since it's such a popular thing to do...even tho we forget about them by the middle of the month)
1) Keep my weight off.
I've reached my goal weight, and now it's time to stay at 130 pounds (I'm 5'8'') and maybe tone up a bit more.
2) Manage my money better.
Filling my closet and makeup drawers with fun new things is great, but I need to start saving for the future. I keep hearing that it's an important quality to have...
3) Dig deeper into my passion for photography and use my camera to it's full potential.
I want to have quality memories set in stone with great exposure and aperture. You compact camera users need to hop into the next level and see what you're missing out on.
4) Stay happy and positive!
Life is good!
What did I do on the first day of the new year - basically the only thing there is to do to bring in a new year - get some shopping done in one of the nicest malls in South Florida.
Jerrid and I - yet again - drove over to Aventura Mall, fought our way through the parking lot into a nice spot indoors by Bloomies, and headed in to scope the perimeter and see if there was anything worth taking home.
JJ stayed at Grandma's and was probably overfed with applesauce and soup.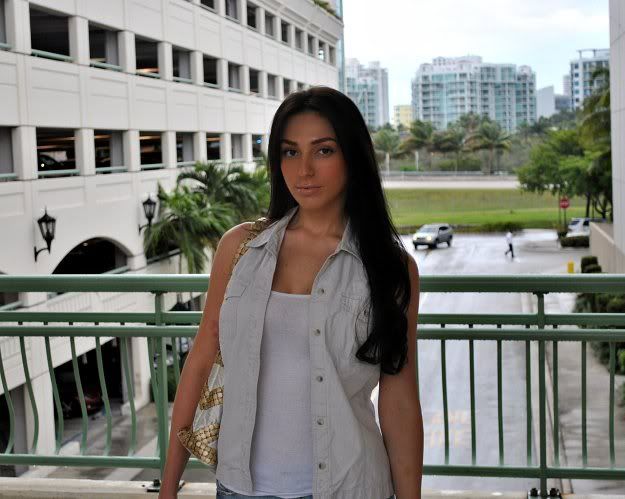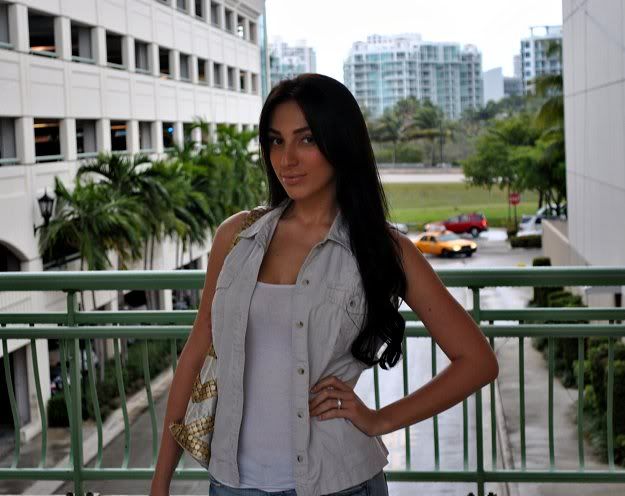 Jerrid had to practice his photography skills, and even though I had no makeup on...I let him snap away.


It wasn't the prettiest of days...mainly cloudy and rainy. It's been gorgeous up until today, and now we're gunna get struck by a little bit of a cold front - we hear. Then again, temperature in the 60's is fur coat weather for Floridians...but for others it might be the perfect vacay temp.
Not much on the makeup...would have smeared in the rain. I haven't really been getting dolled up much lately anyway. Been a bit too lazy after all the hectic holidays. There's always so much to do during this time of the year and our plans never end up coming out the way they should, so I either don't have the time to get made up, or am just too tired to do it.
Not to mention, the holidays have cured my insomnia. I'm a total morning person now...falling asleep around 11 and waking up at 8 or 9. JJ's fallen into the same routine as me. We fall asleep at the same time and wake up at the same time. I'm likin' it...
Bloomies isn't the greatest place to start the shopping trip on...as soon as I stepped foot in the door I knew what I wanted.
Dolce Vita chain decor booties.
Love
We walked into Wolf Camera, just to check out their prices on lenses and such for our camera. It's all about growing into the camera and I don't want to limit our possiblities by staying on just one lens, so it's always nice to shop around for prices, especilly since everyones all competitve.
We probably should have passed on Wolf Camera. First off, they don't rent leses anymore - too many people were bringing them back damaged. Secondly, we scored in Mr.Boredom himself to ask questions to. I think buddy gave us a lesson that was probably worth big bucks in there while just asking one question about a lens...that they didn't even have in stock mind you. I feel so mean saying it like that, because he did seem like he wanted to "help", but he did come off a bit too intimidating for us...using his big photography words to make us feel dumb for buying from Best Buy and not from him. I love Best Buy and will forever be faithful...but like I said, he seemed real bored, lit up like a bonfire when he saw us walking through the door.
Herve Leger opened up a store in Aventura. I must have missed out on that since the last time we went there...which was a few months ago - for my Lush haul, and there was no Herve Leger store.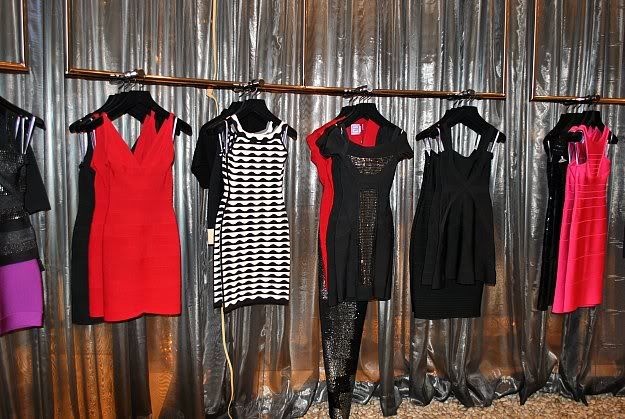 I walk in there...grab this dress and say "Jerrid, this could be my New Years dress!', not even realizing that ship has sailed.
We spent New Years at home, despite all the planning to do it big and VIP on South Beach...spending it at home just seemed less hectic and I just needed a relaxing night to ring in the new year. South Beach is always a little too out of control. By the time you get to where you were going, you're pissed off. Parking is a nightmare, the streets are not the cleanest...and it could get a little wild.
Besides....we totally had our own fireworks!
Boom pow pow!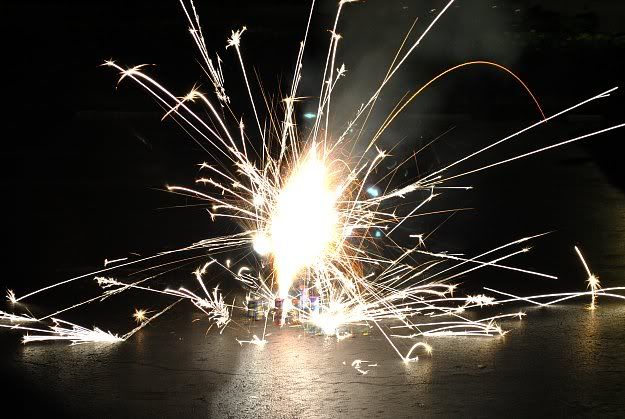 They might be little dinky ones, but they're our little dinky ones.
I did bring home a
MAC purchase
! How could I not?
Honestly, the Warm & Cozy collection didn't strike much of a shopping nerve...all besides one thing, which I ended up getting. I had to have the
"Feeling Good"
Tinted Lip Conditioner. I love this color so much more than Pink Fish from Hello Kitty. This is such a subtle pink...comes on the lips perfectly just muting them enough to give that natural pale glossy lip. I also can't get over the yummy vanilla scent and creamy texture. Yumms...
It looks so natural and pretty..kind of like a gloss version of Hue lipstick. Let me also add how pissed I am that the Warm & Cozy collection brought back 2N lipglass and the ugly 3N lipglass and not the most perfect lipstick that was ever made by any makeup line ever in the history of makeup - 3N lipstick. MAC better be planning to have a super comeback for 3N or else I'm gunna flip. Hue is a great dupe tho...close enough.

Hope you all had an

AMAZING

New Years celebration

and enjoy the beautiful young new year!

2010 will be glamorous!!!

xoxo,