Totally shocked and saddened.
One of America's sweethearts has left us to go and fly with the angels.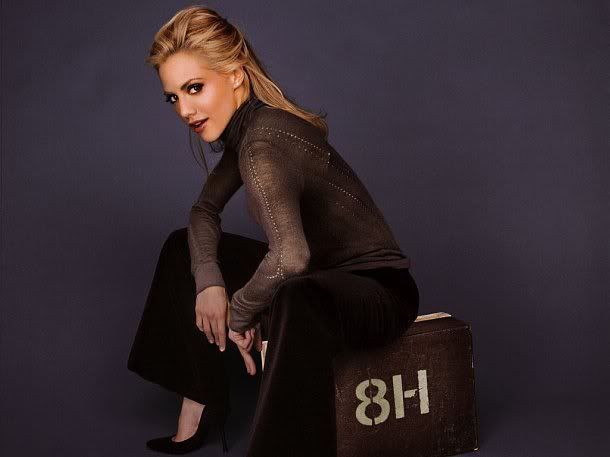 Rest In Peace Brittany Murphy.
You will truly be missed.
**********************
Hopefully you've gotten all of your Christmas shopping done because the daily fiasco of gift hunting just gets more hectic as the time creeps closer to that special day! If you don't do well in crowds, shop online. I may consider that option next year since the annoyance of sweaty, panting gift givers has gotten rather close to my extreme level of irritation. Then again, I would hate to miss out on all the experience...that's Jerrid's main thing. The experience is all that matters to him, which is cute.
We've been scoping out the Santa's at each mall. We plan to get JJ's pictures taken with Santa, but an unhappy Santa with a yellow beard won't do. I clearly know my baby will be pulling on his beard, without the intention of revealing the fact that this Santa Clause is not the real deal, but rather because he is a bruiser, he leaves battle wounds! Poor Santa...but I still want him to look presentable and smile like a cheeser when I pay that money for those pics.
Or maybe Santa can take a tip or two from me! I've had my days as the cheery ol' fella, but my gift passing days are over and the saliva just doesn't stick the plastic bag onto my upper lip like it used to.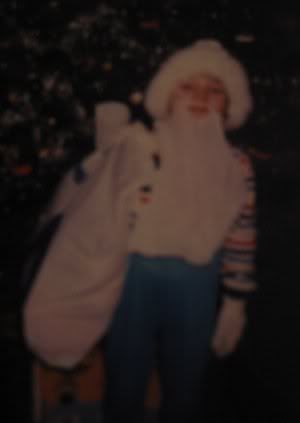 HO HO NOOOOO!






I got all the wrapping done tonight. Hopefully everyone likes everything. Unwrapping the gift makes it feel so much more worthy...Santa dropped it off and it was wrapped by the elves!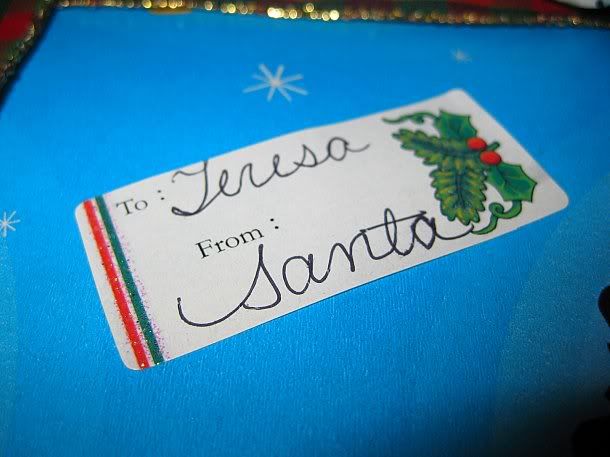 From Santa
I hope you all can bare with me. The makeup posts have come to a sever slow down, but they will resume as normal as soon as the holidays are over. It's been a hectic time for me, and I'm sure its been a hectic time for you, so you totally understand since we are all floating in the same boat down the candy cane river.

Polyvorin' again...it becomes quite the boredom kryptonite.
Happy Nude Year

Ring in the New Year with neautral nude,
don't shine through your dress, but rather your 'tude.
Captivate the room with your face and cheer.
Holler and dance when '10 you hear.
Match the bubbly by the waist,
and drink it down to New Years taste!



Enjoy your holidays and I hope you get all the things on your wish lists!

xoxo,