Hello Mr. Postman bring me the mail.
Checked the mail...turned the key, and a little piece of DSK slipped out into my hands. That sneaky Stephanie sent me some holiday cheer! I'm going to sparkle like the North star!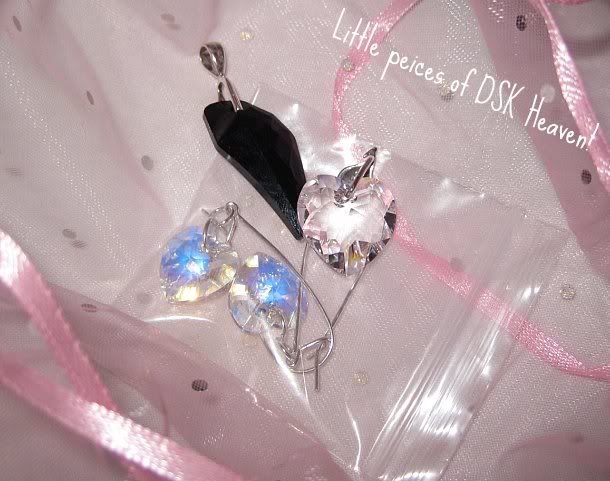 Crystals!
2 charms and a pair of earrings!
I'm a lucky chick!
Thank you Stephanie!
If you want your own DSK charm necklaces, bracelets, earrings, and so much more check our the DSK blog -
www.DSKjewelry.blogspot.com
They make great gifts and Steph delivers them quickly so you will have them in perfect time for Christmas!
I figured out how these Asian chicks keep their skin so smooth and youthful. You can only imagine the miracle products they have! I won a giveaway a while back and I was sent this awesome face mask. I haven't used it yet until tonight! I'm glad that I didn't because using it today was great! It's a whole face mask inside this little package that you tear open. You take out the mask and align the holes onto your face to match with your eyes and mouth. Smooth it out onto your face and leave it on for 20-30 minutes. After which you take it off and go on your way. My skin feels so revived and fresh!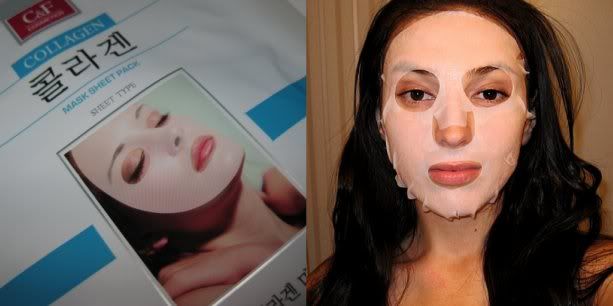 The mask I had was collaged infused. You can't ever have enough collagen...ask anyone over 30 in California.
I need to find an Asian mart somewhere by me so I can get these by the dozen. Just using it once made a huge difference...I need to get more! My addictive personality is kicking in...urges, cravings, shaking!! Ok, no shaking...it's not that serious.
Capturing moments in the blink of an eye...
or the shutter of a lens.

I'm in the market for a new camera - a DSLR.
My baby pink Canon SD1100 IS is getting a boyfriend!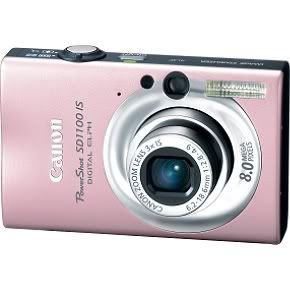 HELLO BOYS!!!!
After going on and on on Twitter about getting a Panasonic Lumix LX3...which is a semi-pro point and shoot camera with an incredible Leica lens...and if you know anything about lenses you know about Leica lenses - just sheer perfection. If I had 22 grand to drop on a Leica DSRL I would...okay maybe I wouldn't...thats just too much! Panasonics make their DSLR's with Leica lenses but they're not in my price range either.
After giving it much thought, I figured I would just go all out and go for an SLR camera. I have 20 zillion point and shoots sitting here and I don't want to hope from one to the other...when I really am happy with my Canon SD. She has been there for me through so much! Dropped so many times and still chuggin' along! The macro on that camera is one of the best I have ever seen on a point and shoot either on macro mode or even on Manual!
Now I'm gunna have a sexy bulky camera hanging from my neck on those thick straps, chucked into my big ol' bag...or even better....hang it on Jerrid like a Christmas tree.
I'm crossing over into the
DSLR world
...with a budget on deck of course.
I've narrowed it down to two cameras.


Nikon D3000 - Canon EOS Rebel XSi





Both fit perfectly into my price range and have outstanding image quality to what I am looking for, but I just can't make the never ending decision when it comes to SLR...

Nikon or Canon?

I don't care about video - both of these cameras don't have video. I'm on the fence about the live view that the Canon has...I'm not sure if it's truly necessary. I just want clear pictures with vivid color and affordable lenses. I also want a camera that takes great night shots with minimal noise, but I don't want sharpness of the images to suffer for the noise reduction. I've researched the specs, I know the advantages of both...but I just can't decide.

I know I can't lose with either one...but you get my drift.


(I will say this...Nikon point and shoots are crap. I've hated every single one I've ever touched...but they're SLR's are fantastic. Before you go on and give me your Canon vote...please make sure you know what you're talking about since Canon point and shoots are superior, but I'm not in the markey for a point and shoot. Different brands specialize in different aspects. I just want a camera that suits ME to a T. I need to get my hands on these to test, but if you have had an experience between the two...please gimme some insight!!)

xoxo,