A very kind associate from Revlon cosmetics had sent me over some of Revlon's Fantasy Lengths false lashes courtesy of the company for my review. I was sent 5 different sets of lashes but in this specific post I will be reviewing the
"Intensifying"
lashes which are #99500.
With that being said...let's get on to the review!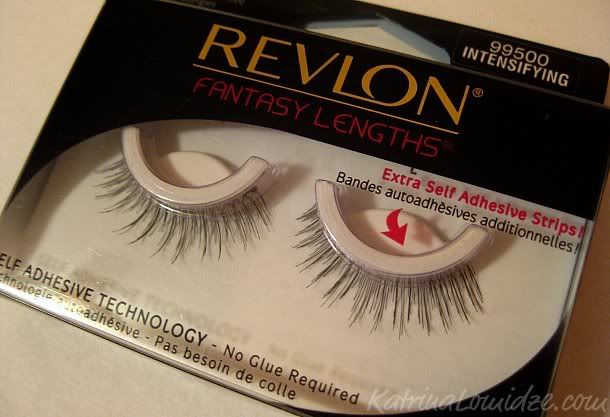 Revlon's Fantasy Lengths lashes in
Intensifying #99500
are self-adhesive lashes which are great for quick and easy application without any additional glue application of your own. You gently take the lashes off the platform and apply them to your eyelid. Revlon also provides you with a small lash applier which I assume is used to push the lashes closer to your eyelid once they are applied.
I love the fact that the lashes are self-adhesive, but I wish they were more luscious and intensifying. The lashes aren't very much longer than my natural lashes, so there isn't much of a difference when I put them on. These are the most intense and dolled up lashes of the ones that I was sent from Revlon, so I am assuming there might not be a very big selection of extreme lashes to choose from. These seem like they are more on the natural side. If you have pretty long lashes on their own, I don't think these will do much other than make them fuller looking.
Revlon also threw in an extra self-adhesive strip, so once yours is worn down or not as sticky, you can change it and continue to use your lashes.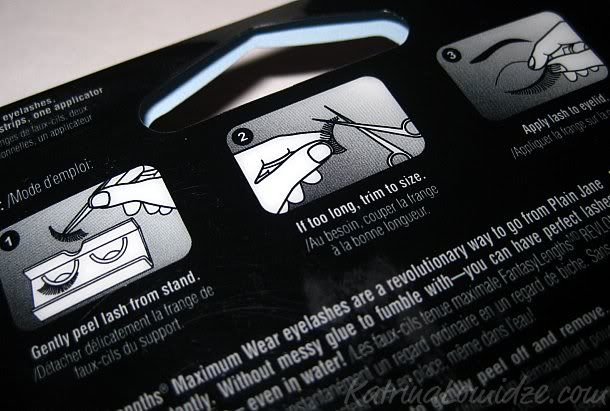 The packaging is a bit difficult to deal with. The plastic box is great to keep your lashes in good form and in good condition, but its hard to open and close.
Pros:
Affordable prices.
Quick and easy application for on the go girls.
No need for glue since they are self-adhesive
Extra self-adhesive strip for extended use.
Great lashes for a very natural look and to full out lashes.
Great for short lashes.
Cons:
Lashes are not that long in length, may not be suited for all.
Box is a bit difficult to deal with.
Not that many choices to choose from, especially if you looking for dramatic lashes.
Overall, if you're looking for quick and easy, on-the-go lashes for a fast do up, then these lashes are great. You will probably feel like you would like them to be a bit longer, but the fullnessvand natural look is great.
Disclaimer:

This product has been sent to me courtesy of Revlon for my review. This review is of my honest opinion.
xoxo,