I'm waiting for my next shoot with Dwayne. I love his eye for photography and he is someone I trust. He's a been a naught blogger lately, but so have I - apologies aside, here are some more pictures from my shoot with him, both from each set - the day time set on the bay, and the night set off the balcony of Dwayne's apartment right in the heart of downtown Miami. It was a gorgeous night with a beautiful sunset and an amazing lit up city in the background when the sun already went down. The city lights in the background made it look like stars twinkling...an example is in my blog header. How pretty!
I was asked to explain what makeup I used for the look I went for on the day of the shoot. Specifically I was asked to use the picture in the Beauty and Makeup section of my flash player.
I went for a typical smokey eye using MAC mineralize eyeshadow in "Cinderfella" - a Limited Edition item from the Style Black Collection. I love this eyeshadow because it really does give off that "smokey" look and has a beautiful shimer to it. Makes your eyes pop with a twinkle.
On my lips I used MAC Fleshpot...you all have got to know that this is one of my favorites by now! I like it so much more than Myth which for some reason gives me concealer lip. Fleshpot is more pink based, and Myth is more of a muted peach. Fleshpot is a pro item...so it's not too hard to find.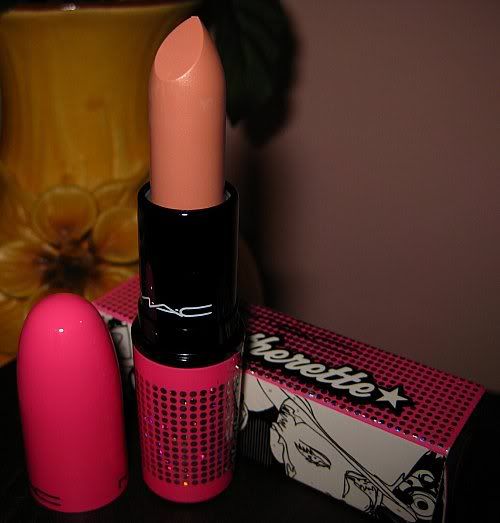 Here is a list of all the products I used for my look:
Face:
Revlon ColorStay Liquid Foundation - #330 Classic Tan
Cheeks:
Mark blush - After Glo
Eyes:
MAC Cinderfella all over eye
NARS eyeliner - Onyx
Mascara and falsies
Lips:
MAC Lipstick - Fleshpot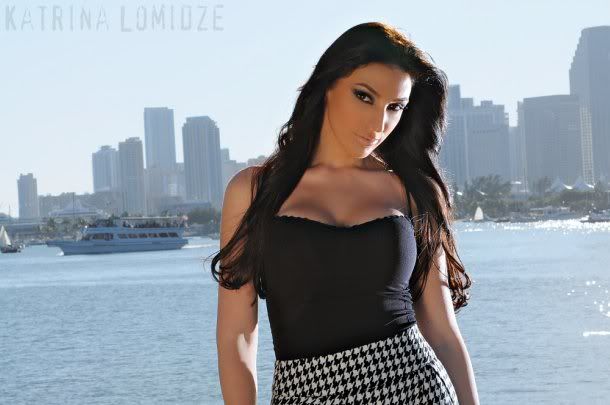 Day Set
Night Set
Now me being a lazy person, I still haven't updated my blog sale yet or put up a link to my blog sale on the new layout yet. It's all coming soon, I just have to get off Twitter and stop researching cameras so much. By the way, I did make a decision between the two cameras, and it's on its way to me...and I will have it in my hands on Christmas. It's only right that I open my gift on Christmas day just like everyone else...mom's rules.
I brought my memory card when I went to test the cameras out at Best Buy and here is a test image from the camera I chose. This image is right out of the camera on automatic setting in horrible light. Just image what I will be able to do with it once I learn how to use the darn camera!
Love it!

I picked up some hair styling products from Target.

L'Oreal Elnet Sain hairspray, said to be so fine you can't even feel it in your hair and gives you flexible hold without the crunch. Run your fingers through your locks and don't loose the bounce. We'll see about that and if it's worth the $14.99 price tag. My hair is pretty pin straight and its hard to make those bouncy curls stay put especially without spraying my hair to about as hard as a helmet. Hopefully this is my miracle stuff.

The Tresemme heat protector is one of my favorites. It smells nice and does a good job at keeping my hair healthy and protected from those heating tools. I used to put my bare hair on those hot barrels, and its so terrible for your locks. I've been growing and caring for my hair way too long to burn it all into split ends, so this spray is pretty clutch for me.




It's FRIDAY!!!!

One more week 'til Christmas!

xoxo,