It's a very special day to gather and celebrate the birth of our Lord and savior! I hope you all have a wonderful time together, gathered with your families and loved ones in celebration of the birth of Jesus! Many blessings!
I didn't hold out until Santa came and I did a naughty deed by unwrapping a present! I couldn't wait any longer for my DSLR and I took it out of its packaging and had a good excuse for it too - "I need to take pictures for Christmas!".
I bet you all are wondering which camera I chose between the Canon EOS XSI, or the Nikon D3000. If you follow me on Twitter I'm sure this is old news to you, but I went with the Nikon!
I did a whole lot of research between the two...along with many other models, and brought my memory card along everytime we would go check out the cameras so I could bring home some test shots and decide for myself on my big computer screen rather than those little LCD screens on the camera that could make the picture look better than it really is.
To me, the Nikon was a hands down winner. The pictures were exactly how I wanted them to be....crisp, clear, no orange oura, and great, bright colors.
Finally my lil' pink Canon has a big bulky muscular boyfriend. Her taste matches mine when it comes to men...she needs muscle and mass!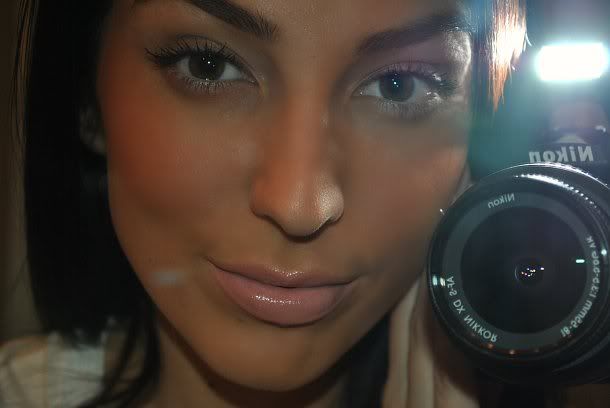 My Third Eye
The Day in Pictures
JJ woke me up nice and early this morning, and it was a good thing...we still had tons of things to do. We still hadn't had all the things we needed for dinner, since the week was so hectic it's been hard to find time to do anything, so we headed out to Wal-Mart. I brought my brand new out of the box camera to do some test shots of fruits...to get the great colors, and to play around with it and kill time.
My mom and JJ
Decor down our stairwell.
Good thing Wal-Mart keeps most of the lanes open this time of year.
"What to get?"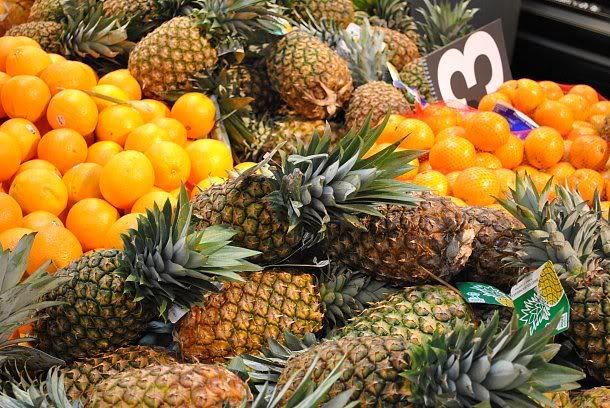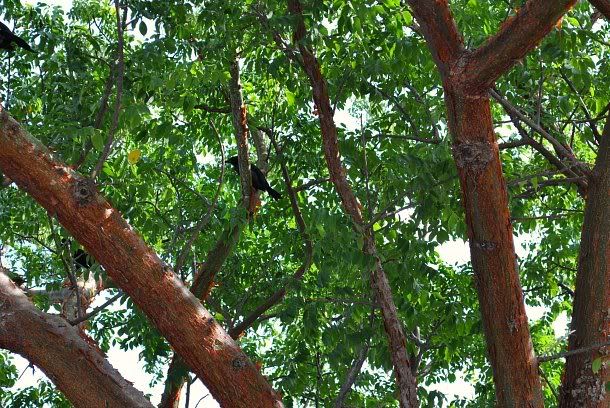 The birds that pooped on our car...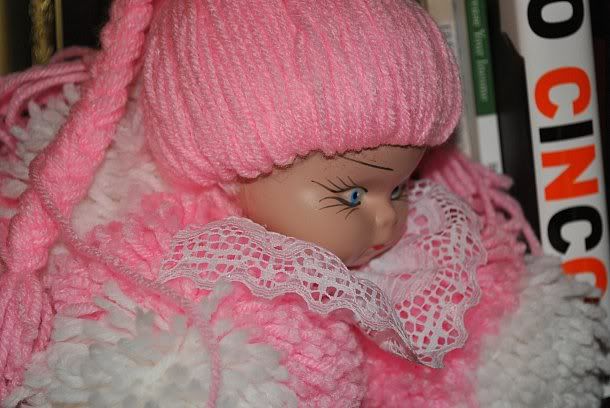 My foofy dollie at home...
Just can't stop playing with my cam.
Here I go in the mirror.
It's a cool photog thing to do.
Macro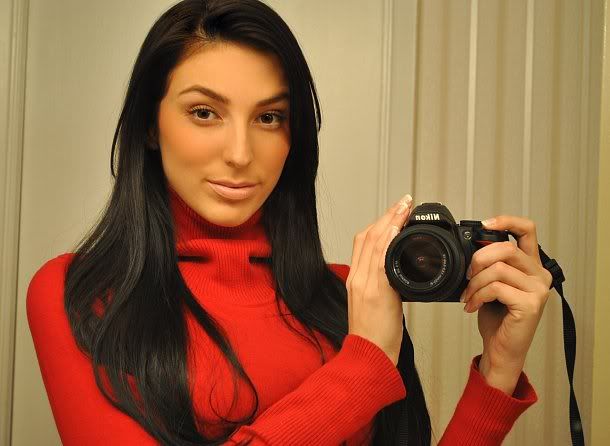 Turtleneckin' to church.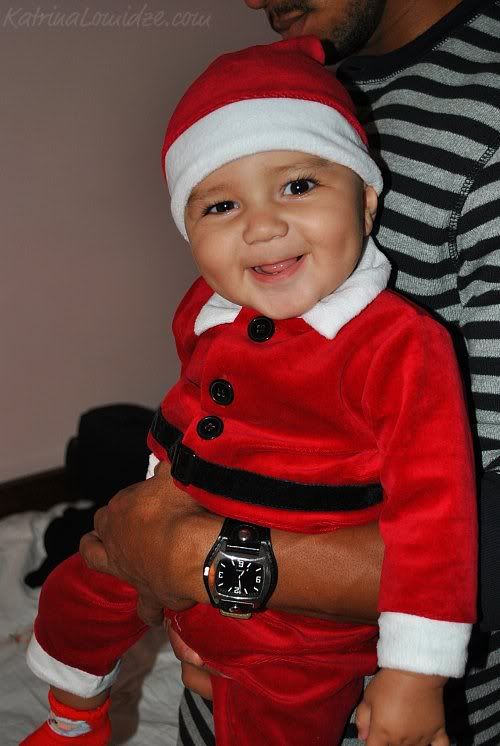 Lil' Santa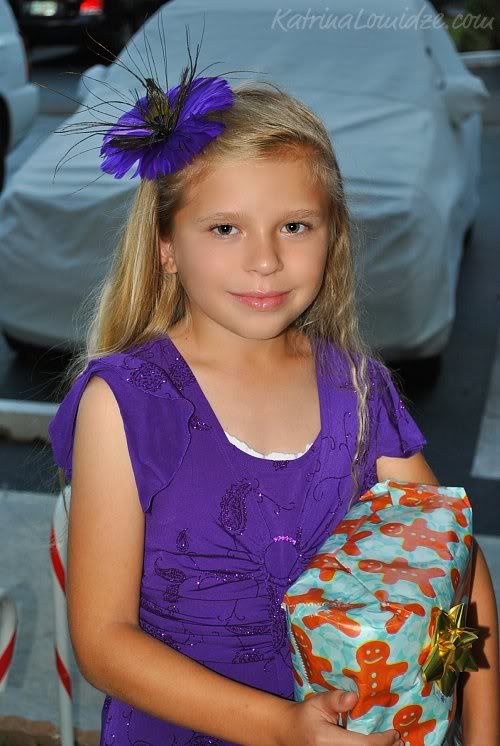 Teresa; my niece
I'll leave it off with JJ's pic with Santa!
MERRY CHRISTMAS!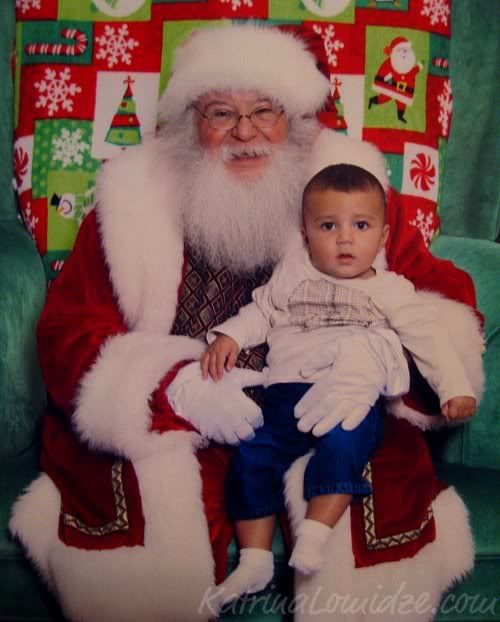 xoxo,