I've been so tired this week...its winding down to the Holiday's and it's getting a little stressful around the house. Everything has to be perfect and on time because you basically have a deadline, Christmas Eve. I hate waiting, and I have been required to do a lot of it to get the things that my family members want for Christmas without going broke! I just feel so rushed, but I can't wait all at the same time!
I didn't want to mope around all day at home and have a day wasted of getting some Christmas shopping done, no matter how tired and lazy I felt, so Jerrid and I went to the mall not too far from our house.
Finding parking is the hardest thing in the world around this time of the year. If you're in a good mood, you'll be pissed as a hog by the time you walk through the doors.
We walked around mostly, I was in no mood to do some real down low dirty shopping. Jerrid didn't really find anything he liked either, besides one of those rosaries. I don't know how many more of those he needs before he calls it quits. Maybe one in every color. Whatever happened to the days when you get those for free in Church? Now these things are all fashionable.
Jerrid and I are tech heads and we ended up at Best Buy and even dragged Dwayne along with us to play with the display DSLR's. He's a pro, so I was listening in on all his advice for what camera to go for, and he definitely gave me a thumbs up on my choice!
You all should have seen Dwayne. What was I thinking not snapping a few pics of him. He came all decked out and with his Louis V. man bag...Mr. Flashy. I'm so glad I met him...he's a wonderful person and an incredible friend! For him to care enough about how I invest my money into photography means a lot! Check out his blog
www.DwayneTucker.com
and follow him on Twitter -
twitter.com/DwayneTucker
.
I brought my memory card, which is a great and smart idea when you're shopping for a new camera. Just pop it out of your cam and stick it in the display cam. Most of those don't have card inside of them so you might not even be able to see a sample of your pic, and if you can see it you might like how the image looks on the camera screen, but you never know if you will like it to the max until you upload it to your computer and check it out.
While Google searching for all sorts of reviews, I was given that tip, and it's started a little frenzy of Best Buy camera section hogging. I think we were there for 2 hours...even *almost* running into Katie from
CocktailSmarty.com
. I got a text from her - "are you in Best Buy?" - YES I AM! but they had just left! After I told Jerrid he told me he swore he saw Courtney but didn't wanna be a creep and stare, and Katie said Courtney said the same thing. Boys, I tell ya, they just can't do the social thing...they have to keep their *cool*. Us girls, we'll get in your face..."Hello, are you that one chick that does that one thing?". I've met Katie before, so it's not like I wouldn't know who she is, but the last time I saw her in person was about 5 years ago. I was still in my awkward stage.
Behold the Best Buy photoshoot.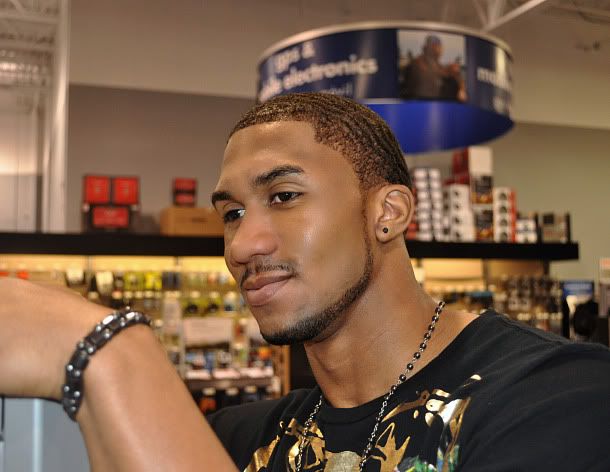 Jerrid and his new rosary...matches his bracelet!
I already TwitPic-ed these two pics, so they might not be very entertaining for the eye at the moment, but most other images were shot before I realized I had my camera with me. Could have sworn that I forgot it at home, since my battery was dead like Fred.

I was randonly taking scenery shots, and our Best Buy camera rep was strikin' a pose!
Is that a thumbs up!
Are you all severely irritated with my constant referral to cameras lately? Well, just the same, I am severely irritated with waiting for it! What's the big deal with putting it under the tree? I want it now or else Best Buy employees all over South Florida will have an annoying visitor shooing away all other DSLR viewers with flashes into the face. Addictive personality I tell ya...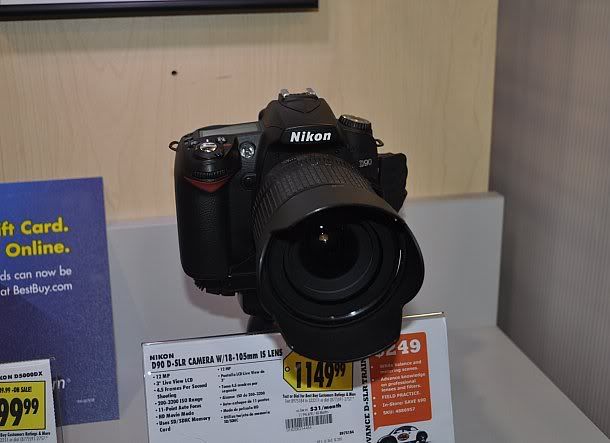 One day, this bad boy will be mine too.
I need to snap out of my lazy stage because I really want to see The Princess and the Frog. Finally Disney made this classic tale and added some bayou flavor and leaving all the computer generated characters on the side. We love the classics, and here comes another one.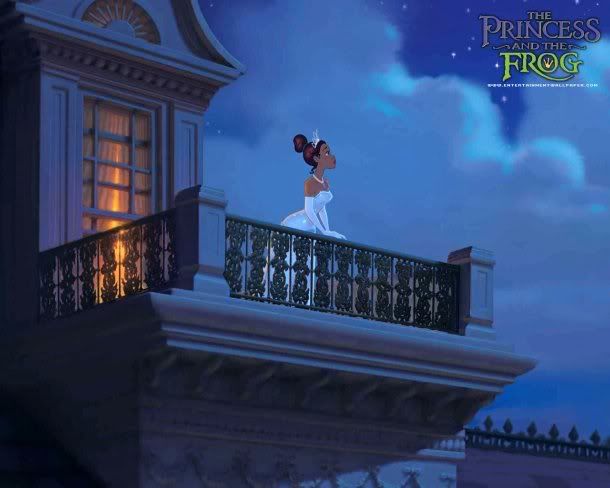 Enjoy the rest of your Saturday!

xoxo,