I'm so behind on my blog updates. I guess the holidays have caught up with me. I try to keep this blog updated everyday so you guys can have a fresh new post to come to, but it's been a bit hard with all the get-togethers and shopping trips I've been making...even more so than usual!

I've learned a lot this holiday season, and one of those lessons is to never ask a 6 year old to make a letter for Santa. Being a clever one, so I thought I was, I asked my niece to do so...and I ended up with a never ending list of ponies, puppies, hamsters, an airplane, and the possibility of a dog house to go with the dog...if it's not to much to ask for from Santa. What could I think of that is in my budget range that will fit into these specifications without it being an actual living thing!
I guess another reason to why I haven't really been motivated to blog much is the fact that I've been totally gaga over this one camera I've been wanting. Every time I snap a photo I think about how amazing it could have been if I had my shiny NEW camera to snap the pic with. I've been wanting a camera that's in between a pro and a point and shoot...one of those advanced
inbetweeners
that give you great crisp quality without all the bulkiness. We all tend to gravitate right towards Canon's and Nikons...but most of the extremely experienced experts and photographers I have asked have recommended Panasonics...claiming the Japanese technology and the Leica lenses are perfection.
I'll tell you more about the camera I want once it's in my hands and I test it out. I don't want to say that it's amazing yet...since I have yet to even try it!
In the mean time, here are some pictures from today's Delray Beach Annual Christmas Boat parade!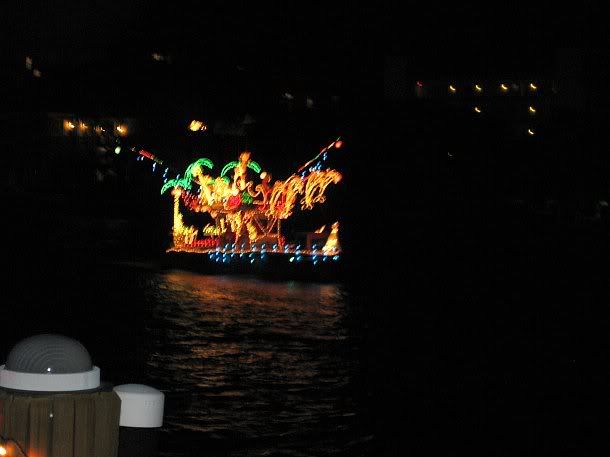 This was my favorite boat.
Tropical Christmas!
I just can't stand getting bad quality pics...
Everyone enjoying themselves on the patio and the boys playing ping pong...typical.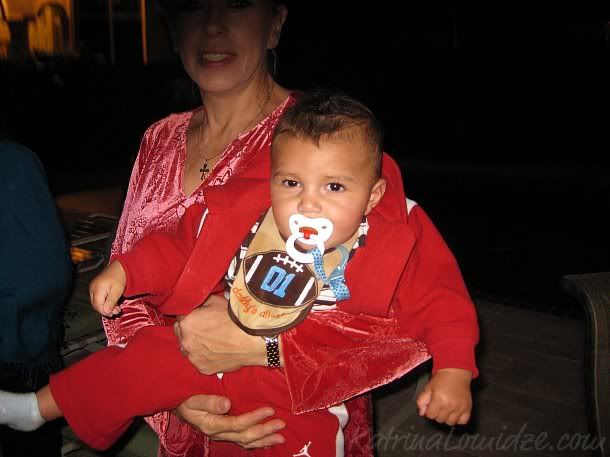 J.J. and my mommy.
It was beautiful weather...in the high 70's but quite windy so JJ needed his jacket.

The lil' bugger is so used to getting his picture taken, he knows when the flash is coming and starts to blink a bit...it's the funniest thing!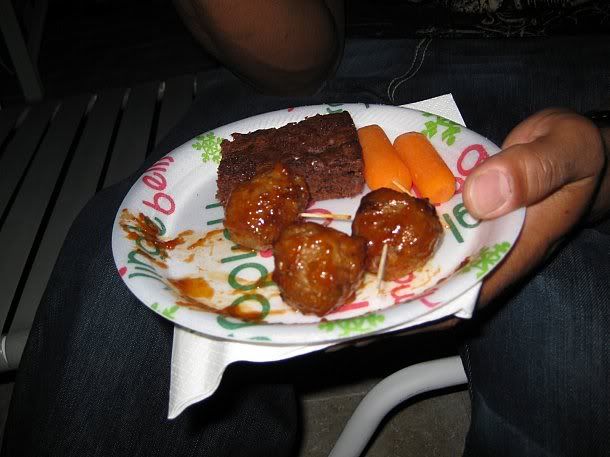 One of Jerrid's many plates.
Who puts a brownie on the same plate as carrots and bbq meat balls?
My niece Teresa and Mudge!
There were plenty more boats in the parade but being the freak that I am, the pictures I took of them are just not good enough for me to put up here. I'm so sucked in this whole "I need a new camera" phaze that I can't even focus on having fun with my lil' pink Canon anymore.

I'll have more pics soon! My friend Melissa took pictures as well...I was snapping pics of them, they were snapping pics of me, now it's time for the trade off of files!

Be back soon!

In the mean time...enjoy your Saturday!



xoxo,