Hello to all! I hope everyone had a wonderful and memorable weekend. Sorry to have missed a Monday post, it was a nice and relaxing weekend so I got a bit carried away.
Jerrid and I swung by the Festival Flea Market over in Pompano Beach on Saturday. I love coming by to see what great deals I could find on some random goodies, because you never know what you can find in a flea market. This particular flea market is rather big and has tons of beauty shops - my favorite stops! I spotted some fake MAC things and wanted to TwitPic them so badly! It was making me angry at how close to the retail price of authentic MAC products these phonies came to be! A lipstick was going for $12, and it's fake! Retail authentic MAC lippies are just $2 more! So ridic...but they did have great deals on other brands!
I got a few deals, spending only $10 total.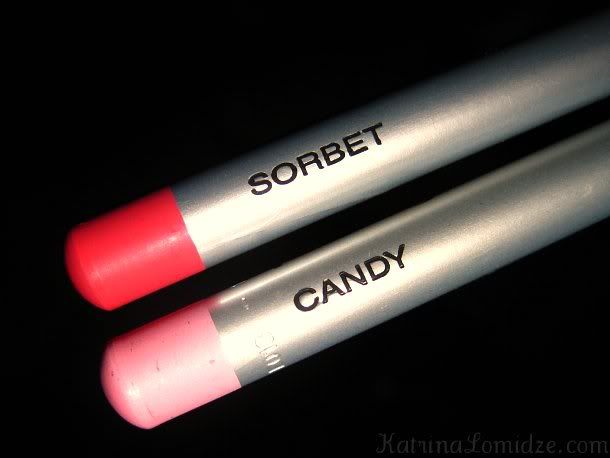 I picked up these two Prestige lipliners in "Candy" and "Sorbet"
Each were $2.50.
I have plenty of bright colored lipsticks, but no lip liners. Prestige liners are great and always run at a low price.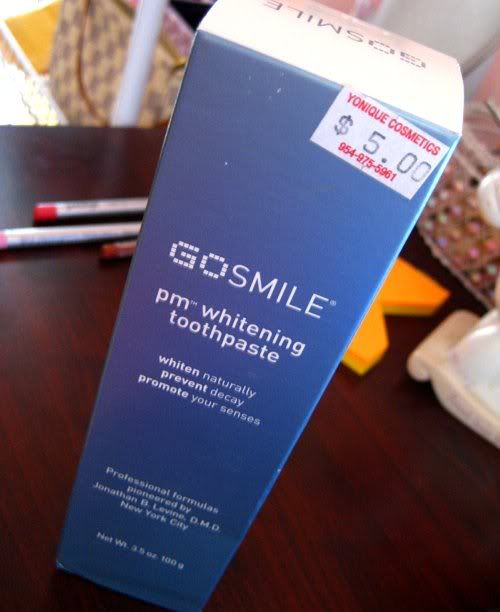 $5 for Go Smile PM Toothpaste - not bad!
I'm loving the way this lathers up and tastes so fresh and soothing in your mouth!
*****************************
I finally used my fresh picked Cerasee plant by boiling it and applying some to my problem areas on my face with a cotton swab. The rest I used in a rather nasty tasting tea, but it is said to cleanse out your entire system like a charm! I do feel as if all of my sinus problems are clearing up. I haven't been sneezing from allergies ever since I drank it!
******************************


I also made a homemade honey facial scrub using all three of the products photographed. It's pretty easy to make, you only need to use a very tiny amount, and it does give you one of the best (and cheapest) facial scrub action. It isn't too harsh, as the sugar crystals start to dissolve in enough time for you to get a great scrub in without irritating your skin.
The olive oil is optional
. It could leave your skin greasy if you're looking for extra moisture, but its really not necessary. I used it, but washed my face with my normal facial wash afterwards.
*******************************
Now on to our healthy snack!

Recently I have put a big damper on the amount of junk that goes into my body. It's a shame how some healthy and well balanced snacks have been created into salt and oil deposits! Eating healthy doesn't mean that you need to toss flavor and pleasure out the window. In fact, most healthy things taste better!
I'm sure you all know how to make popcorn using real popcorn kernels that are not doused in oils and salts. We've all learned this in kindergarten and now it's time to use it to our healthy advantage!
1) Pour some popcorn kernels into a small paper bag

2) Fold the top of the bag and close it

3) Place the bag in the microwave

4) Heat for 1 minute and 40 seconds

5) The popcorn bag will be inflated with yummy popcorn!

6) Look at how there is barely any grease on the bag! Healthy for you!

7) Enjoy!

It's quick and easy, and you can add butter or salt to your liking!

(Which will always be less than what Orville puts in his baggies!)

xoxo,