Jerrid kept naggin' me about going to the mall to experience the whole Black Friday fiasco, but I was doubting it since I hate walking through crowded places since I need to fly through the isles, I just can't stand that inch floating that people do through the mall. I did have a huge change of mind after I heard that the malls open at Midnight. That's like a dream come true of mine and probably any other insomniac! I always had fantasies about mall shopping after hours...wht girl doesnt. It was enough to convince me to go. Something new and something worth my time, so we headed on over to the mall at 11:30 pm.
I was going to do a look of the day, so instead it basically turned into my look of the night for Black Friday. I wore a purple shirt, so to match with it, I wore purple eyeshadow and went for a deep smokey look.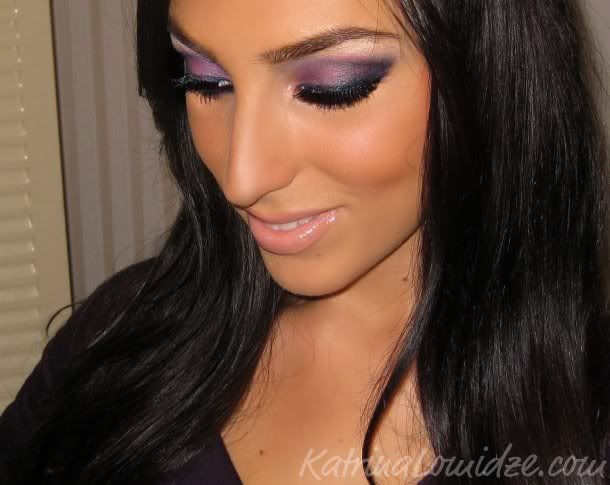 Used my Coastal Scents palette purple shade and MAC Black tied e/s.
I'm so loving my camera lately. I love taking pics on digital macro. You know, that little flower button - it's amazing!
We show up to the mall to see this coming into the parking lot. I already knew I was in for it.
Line into the parking lot.
We barely found a spot somewhere in the lot without any lights!
We already marked Best Buy off our lists after we saw the line while driving by. It was crazy and definitly isn't my style to wait in a line that long outside in the cold - or what we consider cold here in Florida. It was in the 60's, that's cold as heck for us. Everyone was going nuts over some Nikon camera, that was cheaper at Wal-Mart anyway.
We marked off Coach as well after we saw this...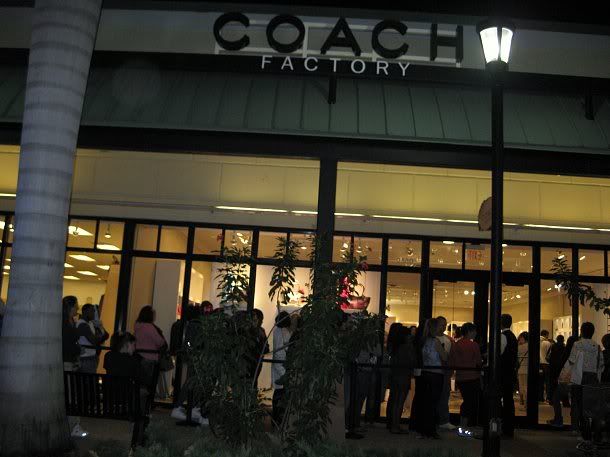 No thanks.
This picture was about 15 after midnight. I had no idea that many people would show up and literally right on time. Little did I know that this crowd was nothing compared to what we were in for a in an hour or so.
Not fun to walk through.
People still buy Tommy?
I met up with a friend and met a new one she brought along!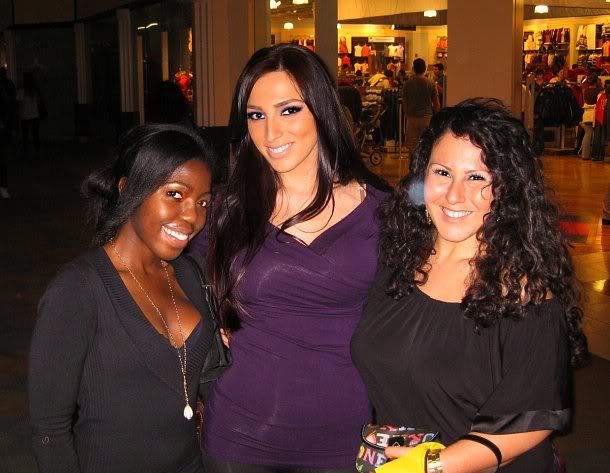 We had to pose for a pic! You know me and my photos!
We finally left the mall at around 4am. We wanted to hit up the sale at Wal-Mart which was starting at 5am.
I didn't leave the mall empty handed! I stopped by a show store by the exit and picked up two pairs of shoes for their sale, which was Buy one pair, get the second 20% off - basically no sale! I just wanted these shoes anyway, they were cute and didn't hurt my pockets.
Wild Diva - Rayna - in Cognac
These shoes were $30. The Steve Madden version of these is $140.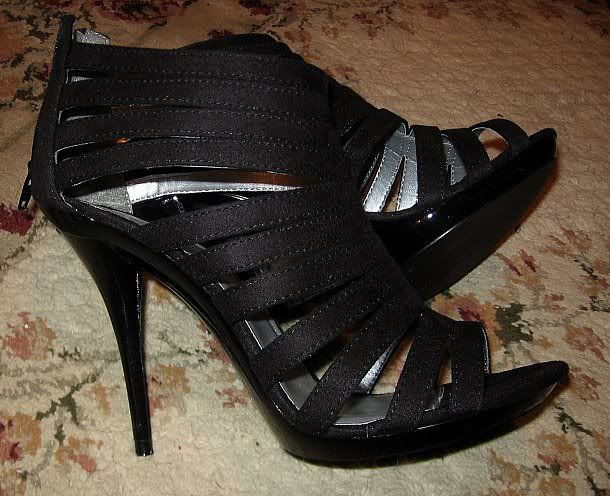 Michael Antonio - Stormy - in Black
Trina's Trends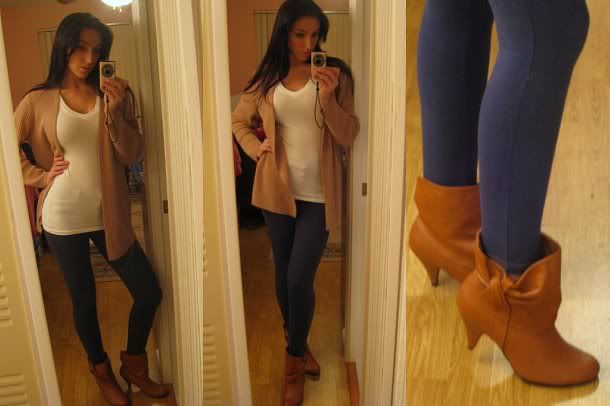 Tahari tan sweater cardigan
Long stretchy white tee from TJ Maxx
Jeggings from Forever 21
Shoes - Wild Diva
Sleeveless long cardigan from Forever 21
Long stretchy white tee from TJ Maxx
Jeggings from Forever 21
Shoes - Michael Antonio
How was your Black Friday?
xoxo,