Winter is creeping in, and even though its still warm here in Florida, the weather is changing and will soon be cool and much less humid. As the days get shorter and the nights get longer, I usually change the products that I use as my complexion becomes lighter and my skin needs much more moisture and nourishment to stay smooth on those dry days.
I recently have bought a few products I would like to share with you which I know will be huge favorites for me this coming winter.
Palmer's Cocoa Butter
- this lotion has been a favorite of mine ever since Jerrid introduced it to me back in our college days. This creamy moisturizer is about as close to perfection as lotions can come, leaving your skin smoother, even toned, and much more supple over time. I even like the smell that some have complained about, but lucky for them it comes in a fragrance free formula. Palmer's is donating the cause to help cure breast cancer with the release of their pink bottles, and it's right up my alley - great product along with cute pink packaging! Palmer's is a great brand with great products! I am also a huge fan of the cocoa butter swivel stick which I use for my lips and sometimes for dry spots on my face.
Lush

Tea Tree Water

toner
- I have never really seen a huge need for toners, and mostly used a lot of alcohol based toners in the past which could leave your skin a bit dry, but this Tea tree water toner is great! It is formulated for normal to oily skin and it prepares skin to receive moisturizer and soak it in much better. This toner also soothes skin and helps if you have hyperpigmentation or any other uneveness in skin tone. A great product to have overall which could have you overwhelmed at how much softer and more moisturized your face feels with just a few uses.
Tend Skin Lotion
- Where do I begin with this? I could honestly say that no man or woman should go forth without this product. It helps heal and keep those annoying razor bumps at bay, so your shaved areas are smoother, and clear of any bumps, nicks, or irritation! A heaven send that was dicovered by a dentist by accident!
Lush

Fresh Farmacy

Facial bar
- another favorite of both Jerrid and I. This calamine infused facial bar helps clean your skin as well as even out skin tone and leave skin dry yet moisturized and nourished. This bar helps sooth soreness as well, so you can use it in the shower all over your body to sooth those aches.
Lush

Celestial

Facial Moisturizer
- Fresh almond, vanilla, and dove orchid extract help sooth inflammation and moisturize skin leaving it feeling much smoother and softer with a nice soft scent.
Bare Escentuals Loose Powder Mineral Bronzer
-
"Faux Tan"
- my favorite bronzer! In my own words I would call this thing the "Ultimobronzer" because it does everything for me, from contouring with great control since it is a loose powder, and sweeps all over the face without leaving that annoying orange hue behind, but rather a nice natural looking tan glow to all the right parts of your face. Swirl your brush in the cap, add a little more product if you please, dust off the extra residue, and sweep on a summer tan in an instant. This bronzer contains minimal shimmer, but the shimmer is very subtle and natural looking. It won't leave you looking oily or radioactive. It comes on very light and airy, you won't even know it's on.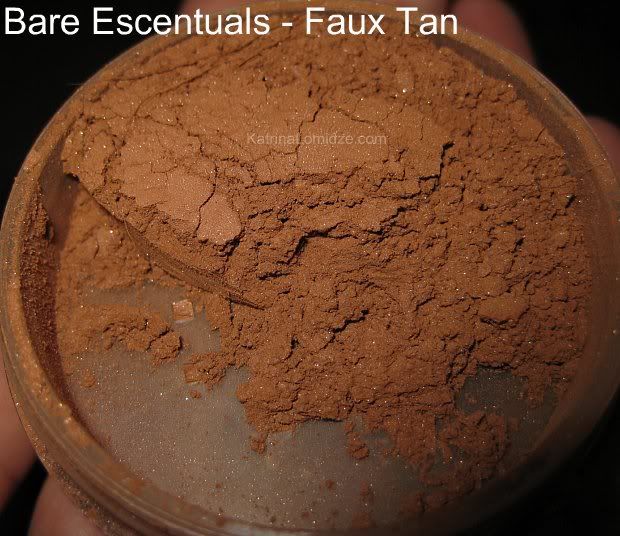 mark blush "After Glo"
- my perfect due for the best selling blush in Orgasm. Where as Orgasm barely shows up on my skin, "After Glo" comes on very pigmented and turnes the perfect shades of peach and gold in the light. This is a must have blush and can be found for sale at my mom's Avon store since she does sell mark cosmetics as well! You can check it out
HERE
for only $6! Use couple code
FSWER
for free shipping on all direct delivery orders!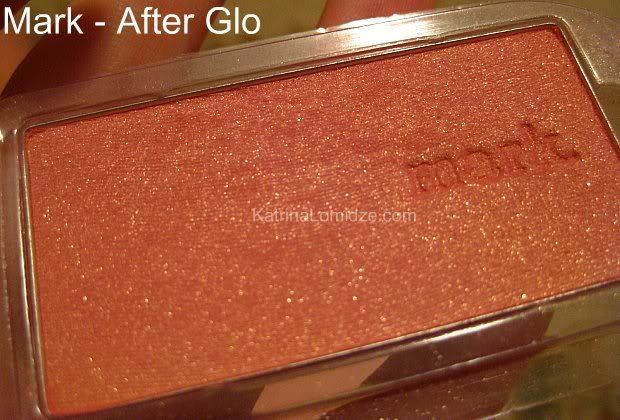 A lot of my readers have been asking me what lashes I have worn for a few of my looks including the Barbie inspired look I did and the Summer Smokey eyes look. I bought those lashes at Wal-Mart and they are from a brand called "Salon Perfect". Here is a photo of them!
While we are on the subject of lashes, I have been lucky enough to receive a package filled with lovely Revlon lashes from a sweet representative over at Revlon. She had sent me the lashes for review, and I will be sure to be doing that soon! These lashes look great, and some of them even have self adhesive edges!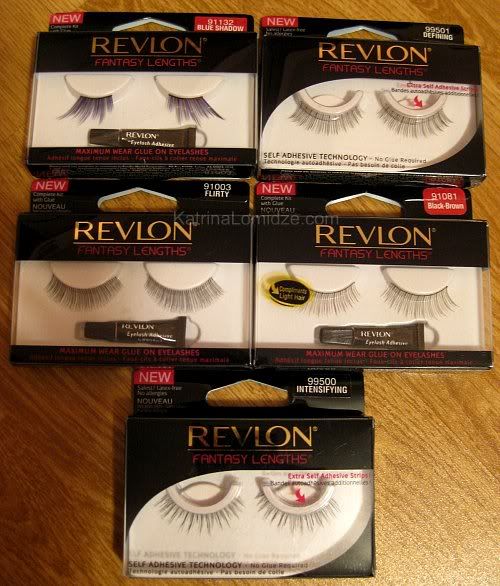 I will be sure to use these in some upcoming looks.
I am in the mood to do some funky and colorful looks using different inspirations!
********************************
I have been wanting to share a herbal skin care and hair remedy with you all! This plant is native to Africa, the Middle East, and the Mediterranean, and was spread to the West Indies by slaves. Today it can be found as far north and Northern Texas and right here in Florida! This is the Cerasee plant which offers many natural health remedies as well as helping with skin problems!
I have been lucky enough to spot some growing right here at home!

Picking some and using it as a tea or boiled and applied to skin can help skin ailments as well as be a natural remedy for many other healthy problems! You can check out a site on the Cerasee plant
HERE
. You can find Cerasee plant Tea or other products at Whole Foods or other organic and natural product selling stores!
Enjoy your weekend!


xoxo,