I hope you all enjoy your day and get to spend it with your family, friends, and other loved ones. Eat lots of food, laugh at many jokes, give plenty of hugs and receive them as well, and pucker up for those kisses!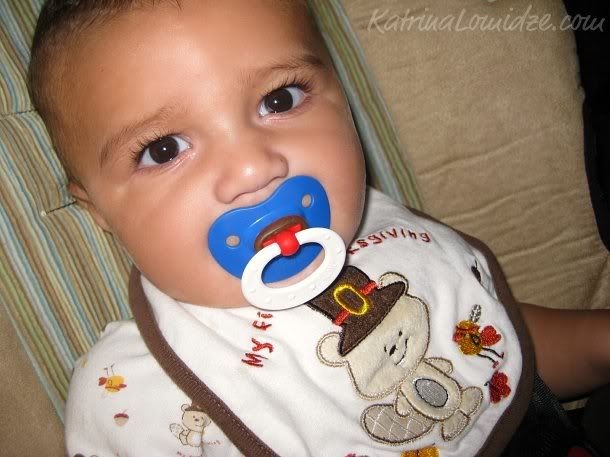 It's my baby's first Thanksgiving!
I can't stop kissing those cheeks!
I have SO much to be thankful for and in my previous posts I made a scrapblog describing all of the things I was thankful for, but I
forgot
one major thing!
Thank you all of my wonderful readers for supporting me and being such inspirational and caring people!
I can still remember sitting down at my computer after reading a few blogs and debating whether or not I should start my own. I'm so glad that I did! I have met so many loving and incredible people that I probably would have never had the chance to meet otherwise!
I would have never imagined that my blog would grow to what it is today! I am so passionate about my blog and I am passionate about my readers!
Thank you!

Thank you!

Thank you!
I baked some cookies with a Thanksgiving theme -

Turkey Curkie.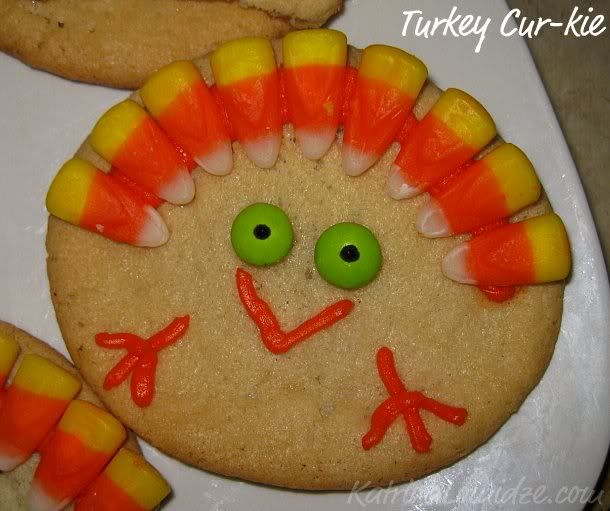 Gobble Gobble
I got some inspiration for these cookies while google searching some Thanksgiving dessert recipes. These were easy to make...just a sugar cookie recipe with added decoration using icing, black icing gel, M&M's, and Candy Corn!

I improvised for some cookies that didn't come out in the perfect form...perhaps more of a semicircle shape since I used a square baking pan and didn't have enough room. I gave these Turkey's a more lavish tail that reaches from end to end!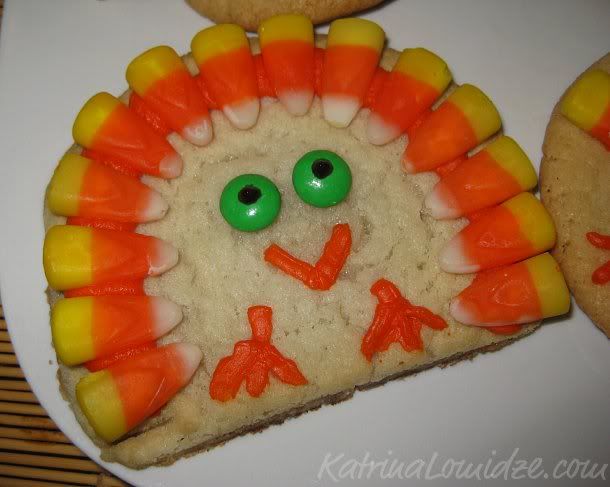 I don't have too much of a sweet tooth so I won't be digging into these, but Jerrid already scarfed down a few.

Enjoy your Turkey Day!



xoxo,