Halloween is over! It flew by like the wind. Another reminder that everyday is a blessing and can wizz right by you in the blink of an eye. It's time to get our tummies and our hearts ready for all the festivities of Thanksgiving!
Before we do so, I asked some of my Twitter and Facebook friends to submit some funny pictures of their costumes from Halloween, and I got some great photos I would love to share with you all!
Taylor Swift and the infamous Kanye West interruption.
My friend Chrissy Ormond and a friend.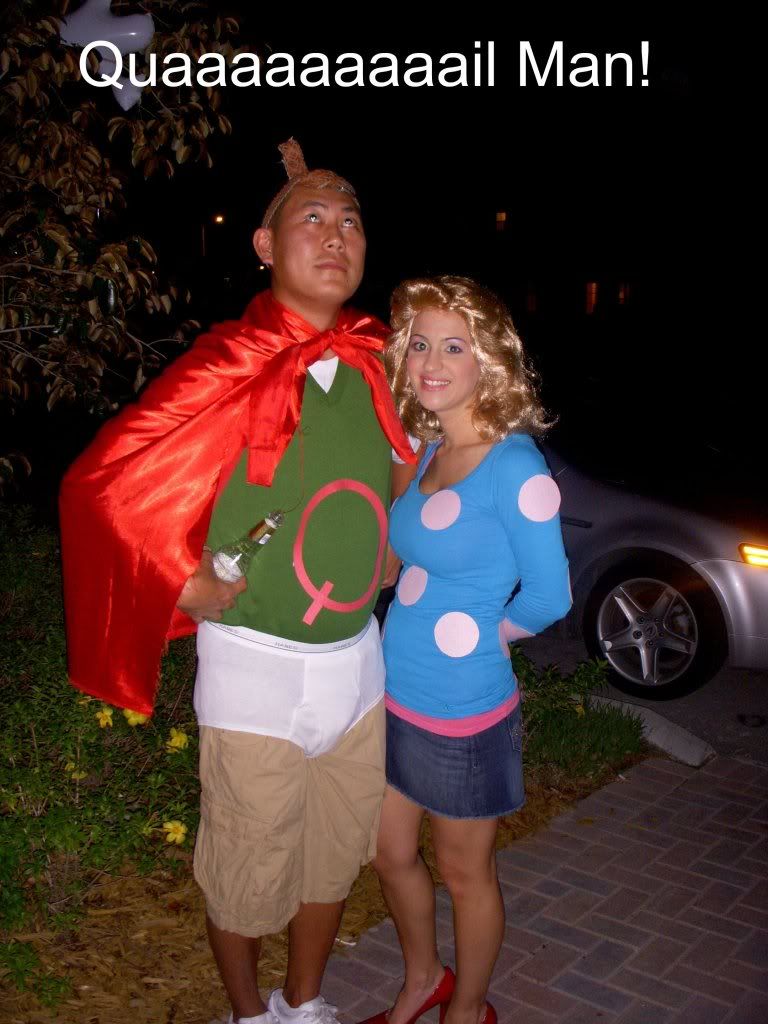 Quail Man and Patty Mayonaise from the Nickelodeon cartoon Doug!
These are the friends of the beautiful Katie over at
CocktailSmarty.com
- pay her a visit!
Michael Vick with his beloved pup.
Greg Davis Jr. submitted this picture of his brother.
From the movie "The Hangover"
How great are these costumes!
I love seeing people put time and creativity into their costumes!
************************
On the subject of costumes, I wanted to share the inspiration behind my Princess Jasmine costume!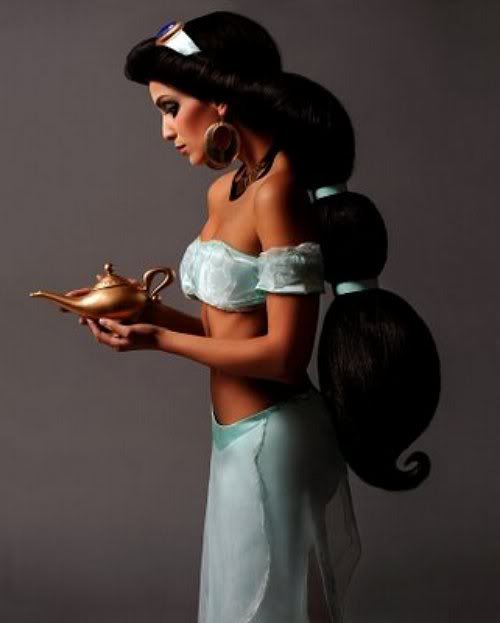 Photo credit - RyPhoto photography


The photographer who came up with the idea for this photo is Ryan Astamendi, founder of RyPhoto. He also has a blog powdered by blogger! His link is

www.ryanastamendi.blogspot.com.

He has many more Disney inspired photos! You should see his Pocahontas! It's as if the cartoon jumped out of the television screen!

The costume designer for this photo is incredible and the model is gorgeous!

I tried my best to get a costume as close to this likeness as I could, but you are always limited buying a costume from a shop or online. Next time I'm looking for a costume that I want a particular way, I may have it specially made for me! In my eyes, it's worth it, and with the prices of costumes now-a-days, it probably won't be much more expensive.

xoxo,