I have been on a rampage trying to get items from the Heatherette collection that I have missed out on. I'm a huge sucker for packaging and have been lucky enough to have a friend who has saved them and has been willing to give them to me for an amazing price, since she was down to her very last few. I managed to get "Hollywood Nights", "Fleshpot", and now I finally have "
Lollipop Loving
"!
"Lollipop Loving" came out with the
Sugarsweet Collection
as well, but again, I was not interested in it at all. It didn't seem like my kind of color. I'm not too into the corals and I wasn't really feeling all the shimmer.
I was missing out!
This color comes on a very nice shade of coral pink...a very soft pink. It's gorgeous, and the shimmer is just perfect. Jerrid has said that this is his favorite lipstick color of mine.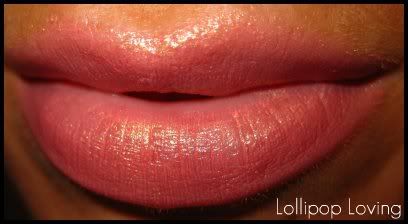 I'm kind of glad that I missed out on it, because now I have it in the hot pink Heatherette packing...us MAC addicts understand.
Check out my little Heatherette army!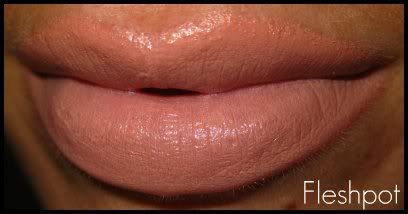 Stay beautiful,