My birthday is coming up on Thrusday (the 22nd), and I think I've been struck with the lucky stick! I've been getting really lucky with finding the LE lippies I've been lemming for! I finally got my paws on
"Melrose Mood"
to complete my MAC Heatherette collection.
I love bright pinks! No matter how bright the pink is, the color can always be toned down and manipulated with different shades of lipgloss. This is the reason I obsess over pinks and nudes.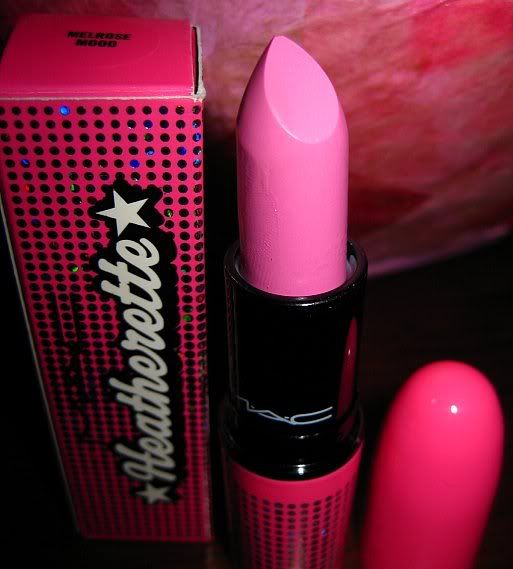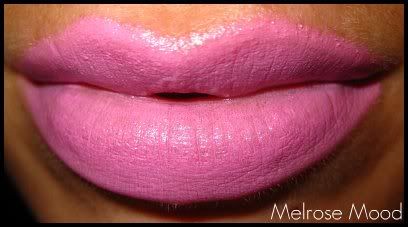 I even picked up an extra for my
blog sale
and it sold within a matter of seconds!
I wasn't shocked at all.
I probably got about 15 e-mails asking if I would be able to get a hold of another one...and most likely, I cannot since it was so hard for me to get my hands on 2 for this certain price in the first place.
I can tell you this though;
it's nice to have the adorable pink Heatherette packaging, but in all honesty, the difference between
Melrose Mood
and
Saint Germain
is absolutely unrecognizable. Both of them are Amplified Cream finishes so they come on with incredible color payoff and a nice creamy finish.
Saint Germain may infact be a bit more wearable of a version. Swatch wise you may spot the tiny difference between the two being that Saint Germain is a touch darker, but truly this makes no difference once on the lips. Luckily for all of us, Saint Germain is now a permanent in the MAC line of lipsticks, so you can go pick it up anytime!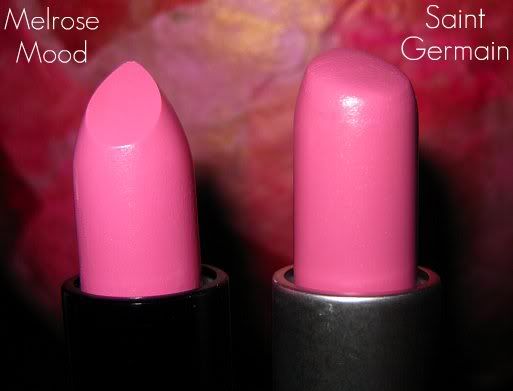 No difference in the two swatches.
Both are cool toned bubble gum pink shades.

xoxo,