I did it.
I couldn't resist myself.
I went to the mall today -
AGAIN
- and I was running through MAC stores trying to find the Volcanic Ash thermal mask. Out of the 4 MAC's I stopped at, only one had a few left. I was so happy to have found it, the lady who was working there was actually frustrating me with how slowly she was ringing it up. Is this the part where I admit to having an addiction?
Skincare is important to me, and since I just ran out of my Mario Badescu cucumber mask, Jerrid and I need some kind of mask to feed our facial needs every other day of the week.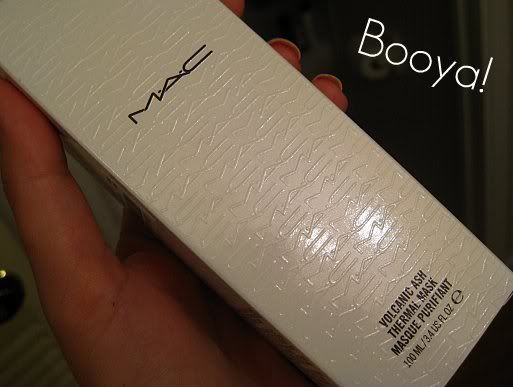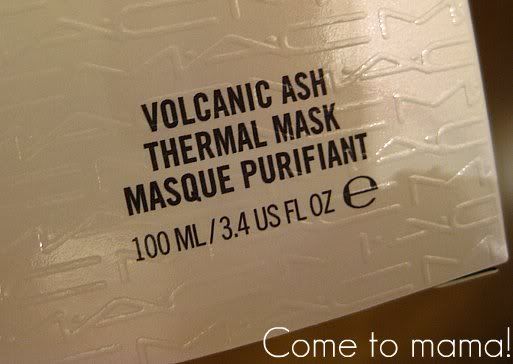 You know what they say...

Once you go black, you never go back!
The mask itself is to be applied after you cleanse your face and while your face is still wet. It smooths onto your skin very easily and warms up instantly! It's such a warm and earthy feeling, like your face is being warmed up by the hot summer sun.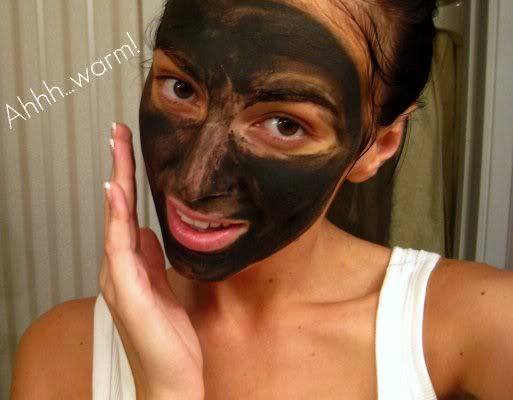 After 5 minutes, the mask will dry up, and easily comes off with warm water.

The only

downfall

, is the messiness since it is black, just like with the exfoliator.

Overall rating - 5 out of 5
Packaging - 5 out of 5
Price - $19.50

xoxo,