I promised myself I wouldn't buy anymore makeup...and I guess I didn't, but it still counts because I spent more of my money at MAC! I literally walk into that store asking myself "
what DON'T I have?
".
I found something I don't have, and it was in fact something quite interesting! I have heard about this exfoliator which first came out in a jar last summer with the Future Earth collection. These babies flew off shelves and people demanded it to be brought back and so it is! The jar containers that it used to be housed in has now changed to a nice handy tube, which is much better. The contents in the jar used to end up all mushy and liquidy from the sugar melting within the scrub. Now the handy tube preserves the stuff better and is less messy!
You could get your volcanic ash here...
Or you could just get it at MAC!

According to MAC Cosmetics:
"A highly effective, dual-purpose foaming, cleansing and exfoliating scrub blending natural Volcanic Ash with fine sugar crystals. Refines and unclogs the skin, adds instant moisture: leaves skin feeling soft and comfortably clean. Mineral-rich. May be used effectively on any part of face or body. Rinses off with warm water.."
This baby is flying off shelves all over again and people seem to have a love/hate relationship with this product. I feel quite lucky that I actually got my hands on it, and the last one in the store as well.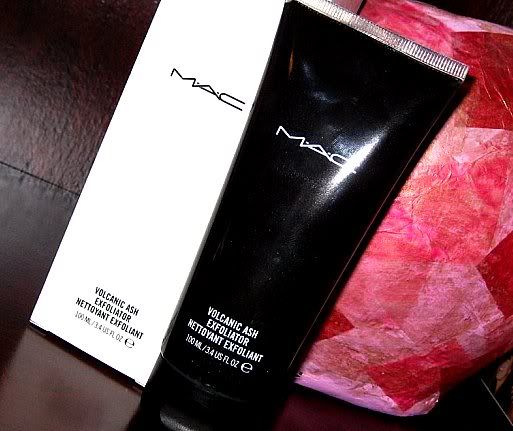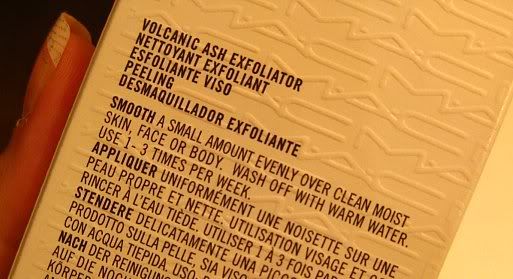 I have a LOVE relationship with this baby, and so does Jerrid, who constanly fusses with skincare products and complains about how "harsh" some exfoliators are. MAC volcanic ash exfoliator is quite a goldmine for me...it really left my skin so smooth and soft. It's not as gritty as the first version of this product and is more gooey and thick.
The scrub comes on thick and gooey. It's pretty easy to smear around your face and it's not too scratchy. MAC claims that it is also a cleanser, and once you add the warm water it does lather up into a nice grey lather. It's also easy to wash off.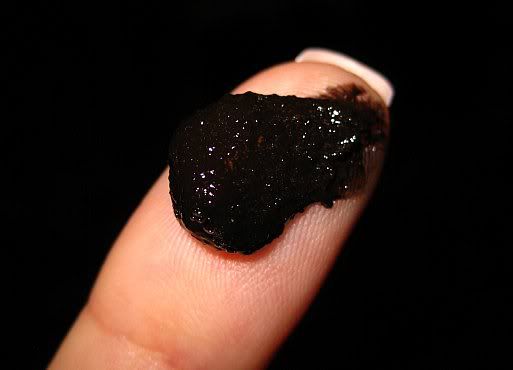 I love that it's black! It looks so cool, and just thinking of rubbing your face in some volcanic ash is just so...
adventurous
!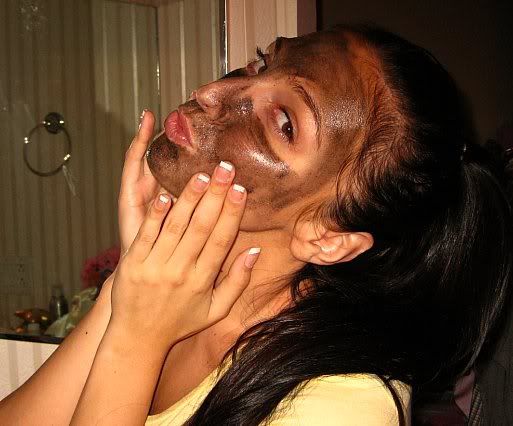 The ingredients
The downfall :
This can get a bit messy. It is black so it can leave some splash marks on your clothes or your surroundings if you're not careful. Also, it's a bit pricey at
$19
for 3.4 fl. oz. (100 mL).
Overall, I love it. It's black, it's cool, it does the job and leaves my skin soft and clean!
Overall rating : 4.5 out of 5
Packaging: 5 out of 5
Price : $19
.
50
xoxo,