My friend Melissa, her boyfriend Fernando, Jerrid, and I headed over to Orlando to spend our Saturday night at Halloween Horror Nights in Universal Studios. I've never been, and always heard a lot of chatter about how fun it is from my friends who have gone. Melissa and Fernando have never been to Horror Nights either, and it's quite pathetic that we never made it up in October for Horror Nights since we all live 3 hours away from Orlando. Jerrid has an excuse...he's from Ohio.
The drive wasn't bad at all, and with good company, the time flew by. I did manage to take a little nap, and so did Jerrid and Fernando.
Horror Nights was so much fun! There were creepy people in costumes with chainsaws walking around, and they would get a little too close to you, which freaked us out the most. You would be walking, minding your own business, and some creeper comes right in your face!
The rides were fun, and the studios in the back were turned into haunted houses. The wait lines were not that bad. The longest we waited was probably 45 minutes to go through the SAW haunted house. The Mummy indoor roller coaster is great and the Simpsons ride is amazing!
We had so much fun! I can't wait to go to Orlando again!

Bring ridiculous in the car.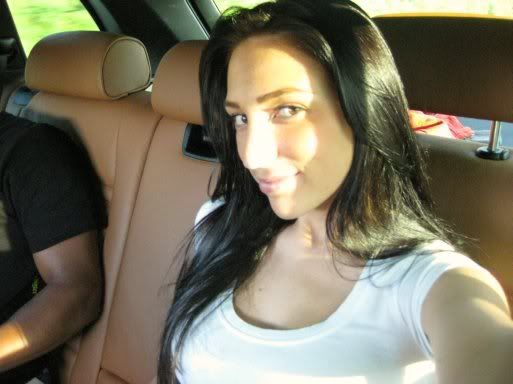 We could not miss out on the mall. The Mall at Millenia is so nice. Not only is this place huge, but it has every store you could possibly want, but it's super sized!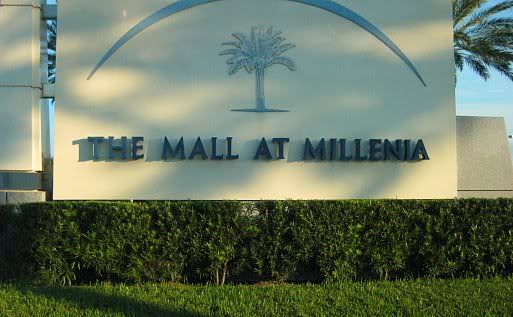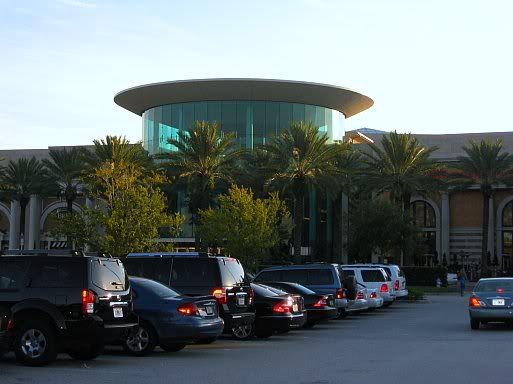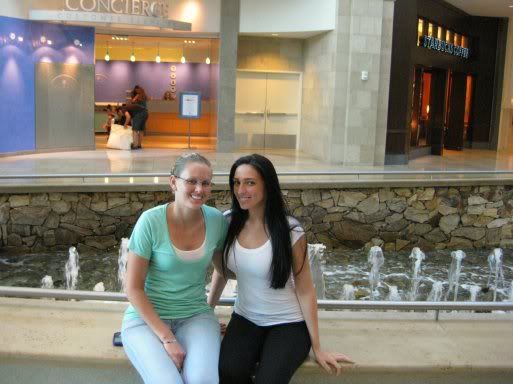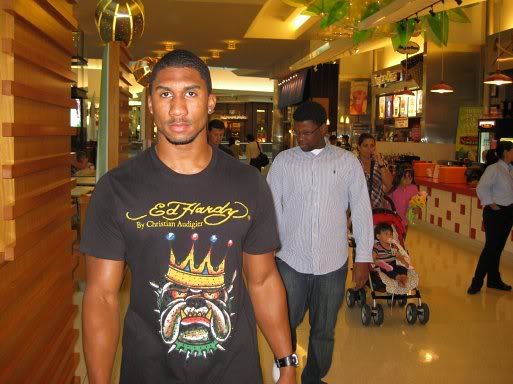 Before Horror Nights, we had to get some dinner to
keep us energized and ready for all the scares!
We stopped by BJ's right across from the mall.
Bring ridiculous in the revolving door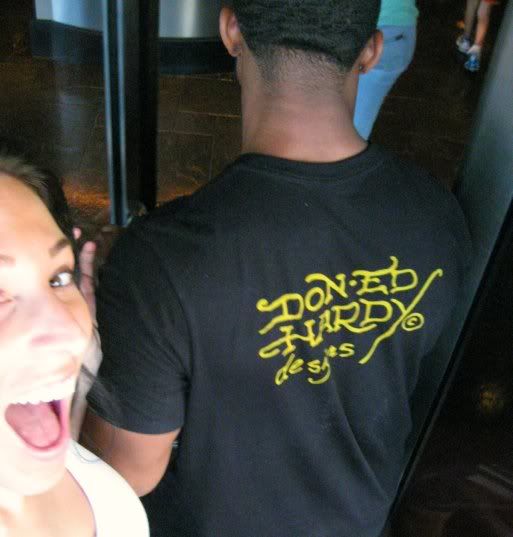 Yums, salmon salad.
Mmmm, pizza!
Jerrid also got a pizza.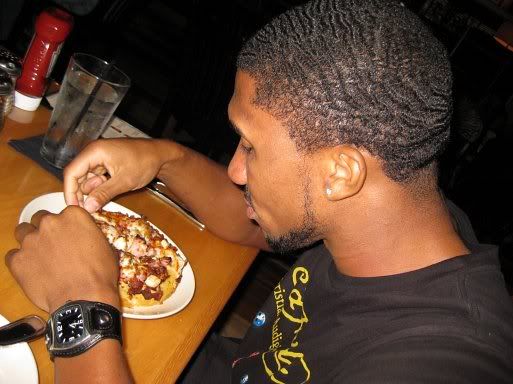 Whatever he had must have been good!
Almost there!
City Walk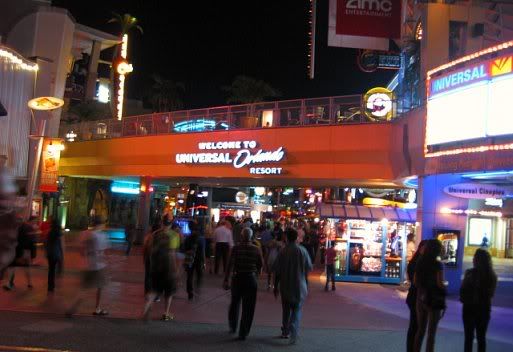 The boys had to pose for a pic on the escalator.
Melissa and I had to grab some Starbucks.
How pretty!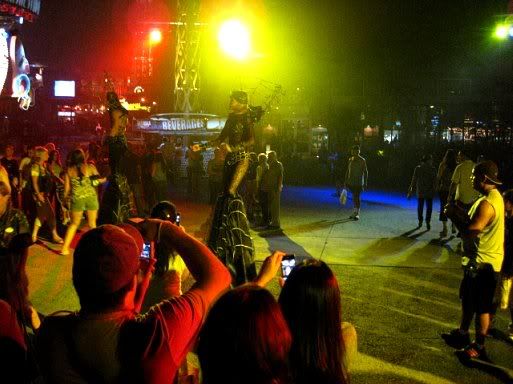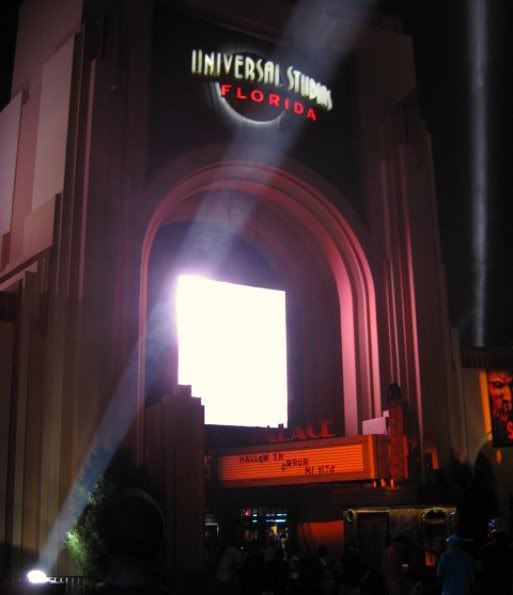 Here we go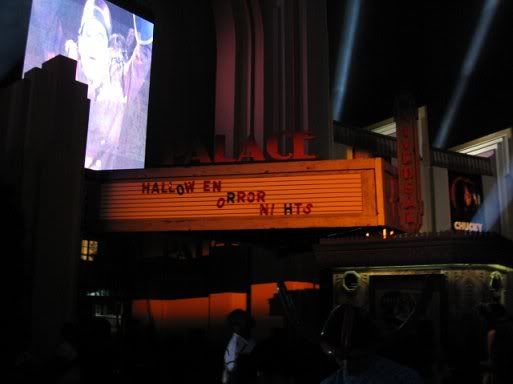 Get your tickets out!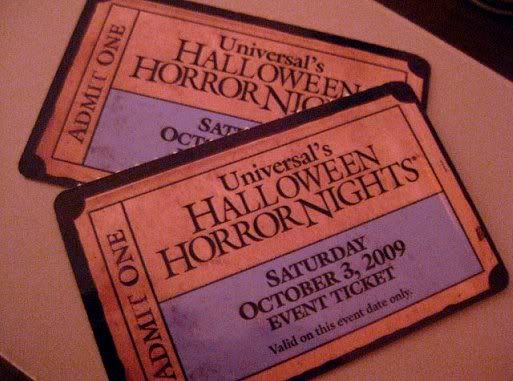 One of the creepers...
It's hard to take pics in the dark!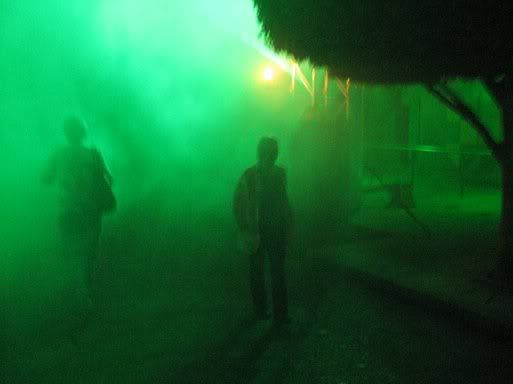 Our boyfriend's won us prizes!
The JAWS ride.
While we were waiting in line to ride, a couple of guys in the crowd started a huge fist fight because a few friends of one of the groups of guys came to join them in the line. I didn't seem to mind, the ride held a lot of people, but the fight was insane. I tried to tell Jerrid to hand me the camera, but he was too focused on what was going on. They were all arrested and we were asked to evacuate the building, but later on, it was working again, so we got ride it with no wait!

I don't know how she did this.
You can smell the horrible stench 3 feet away.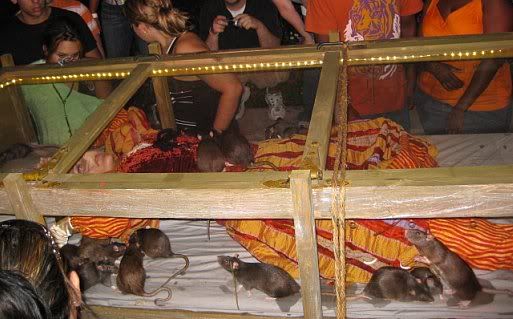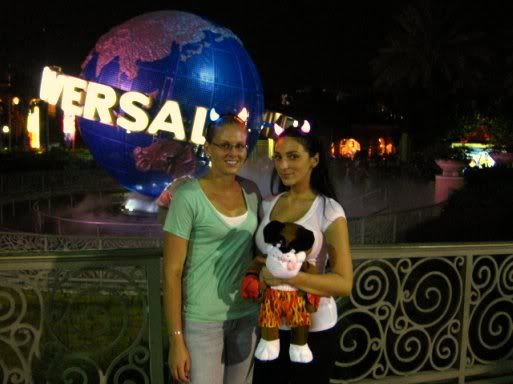 xoxo,