Everyone has been talking about this movie and enough demands were made to bring it to Miami, so Jerrid and I headed out tonight to see this movie, and find out if it really was worth all the hubbub for ourselves.
Many reviews have called this the Blair Witch of 2009. I loved the Blair Witch, and where it went further into creeping us out than any other movie, since it gave that realistic documentary-esque feel, it just made it that much better.
Paranormal Activity was very very very scary. I think I saw Jerrid literally jump 2 feet out of his chair. The tension that is built up along the length of this movie is so intense!
I'm not telling you anymore! You have to see it for yourself! If it's not showing in or near your hometown -
DEMAND IT
!
This is me before we went in to watch the movie - I'm all smiles!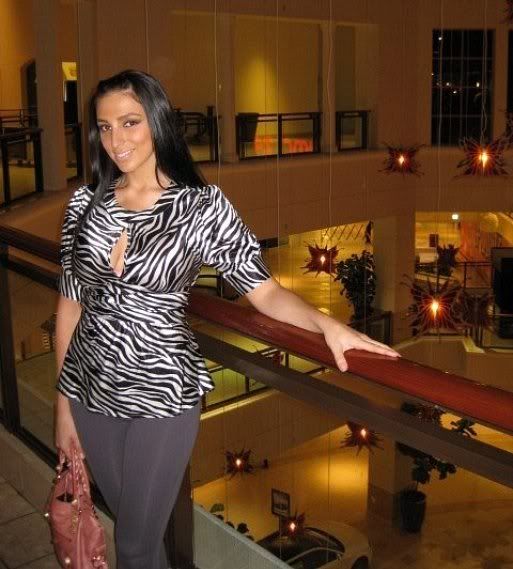 We saw the film at the AMC 24 at Aventura Mall. The mall is closed, but they keep a small section of the mall open after-hours just for the theater. We arrived at the theater at 10:30 in hopes to see the 10:55pm showing, and it was sold out. We had to wait until the next screening which was at 12:15am. It was worth the wait!

xoxo,