My family had a cook out today in celebration of my birthday! We love BBQ in my house. I woke up knowing that today was going to be a busy day just like the day before had been. The night before, we went to see SAW VI at the 12 am showing. We're huge SAW fans!
We got home pretty late and eventually fell asleep really late. I woke up pretty late today because of that. Didn't even have time to get pretty for the party. I just bummed it out...which is fine with me!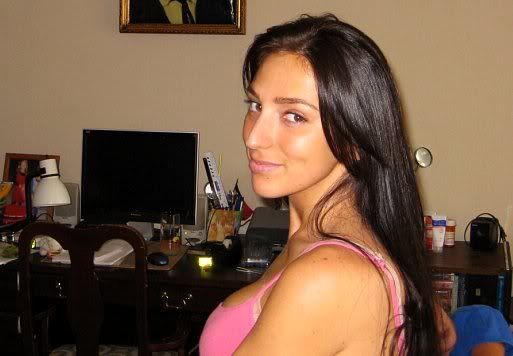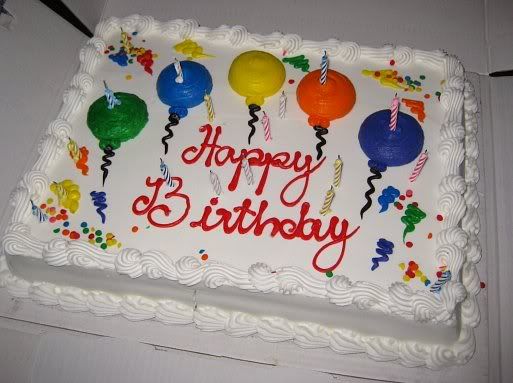 After the cookout Melissa, Jerrid and I cruised down to Aventura Mall to do some shopping with all the gift cards I got for my birthday. I really want to check if the MAC at Aventura still had any D2Squared Lip Erase jars in Dim left, but they were all out - so typical. We plan on going to the MACPro store on South Beach tomorrow so I can pick one up...I've been dying to get my hands on that.
Aventura Mall also has a LUSH store, which was another stop I wanted to make along with Sephora - what else right?
A trip to LUSH has been on my to-do list for a while. I wanted to check out what products they carry since they make their merchandise by hand and with all natural products. I'm a sucker for anything natural.
Here's what I picked up!
This is one of LUSH's best selling bath fizzes. It smells like heaven and fizzes up to make the silkiest bubble bath. All you do is throw it into your full tub, watch it fizz and sizzle while the aroma just traps you in some kind of paradise. You get in and enjoy! Besides, with a catchy name like that it's sure to be a best seller!
Pop Rocks Bath Fizz
Jerrid would have lost his mind if I didn't get this. It has pop rocks on it, so it crackles and pops in the water. It smells just like candy too, so I know he'll enjoy this bath. He's a candy freak!

Halloween Lavender Bath Fizz
This is a limited edition release only for the Halloween season. It smells of lavender. So yummy! These bath fizz things are like giant chunks of candy, I just want to take a bite! I can't wait to use this!

Bath Melt
s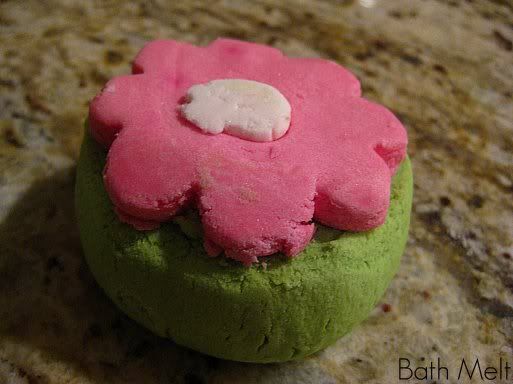 I had to get a bath melt...I even got two! You throw them into your bath tub and they melt into a lather which makes a bubble bath! The best part is the way they smell and the moisturizing elements they leave in the water which leaves your skin so smooth!
Sexy Boy Massage Bar
The names killed me! It's a gingerbread man with a lil' freakiness! This massage bar is made of cocoa butter and shea butter. You just rub it between your hands until you get a nice layer on your palms, and then you rub it on your body. You can massage yourself or your sexy boy! I love the way it smells...kind of like Christmas sugar cookie dough!
Melissa and I made a pact to go back to LUSH tomorrow and get some more things. We skimmed through the stock pamphlet they gave us and checked off a whole lot of things we want. It's so hard to tell what you want in the store after smelling all those things...you can't smell anymore! You also loose track of what they have after being overwhelmed with the amount of colorful things you see all over the place! I'm sure I'll have more things to blog to you guys about tomorrow!
THE BALM COSMETICS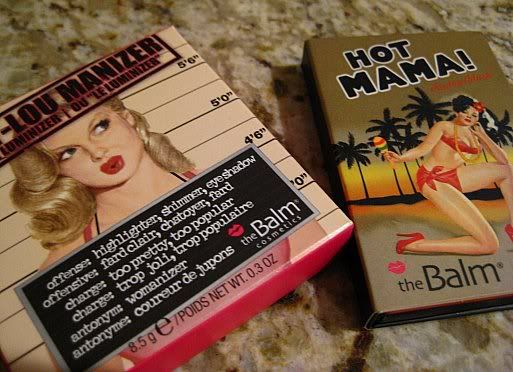 I got some things from Sephora - of course! I picked up two things from The Balm Cosmetics - a blush, and a face illuminator. I'm a sucker for those shimmery oranged pinky peach blushes. They suit any skin color and they just look so lively and adorable on the cheeks. They give that tropical glow.
The Balm's HOT MAMA was perfect!
Everyone raves about NARS "Orgasm", but it doesn't show up on my skin...at all! I need to pound that baby on to look even the slightest bit like I'm wearing anything on my cheeks, but then after an hour or so...I look like I just slammed my face into a tub of that stuff. I hate that! I want something that will show up - last - and look hot! Especially for that price! I can't wait to do a look with this on.
I also wanted a new face illuminator since my Lorac Luminating Powder in Spotlight has a bit of color to it, so it's almost like a bronzer/illuminator in one, and I just wanted the latter.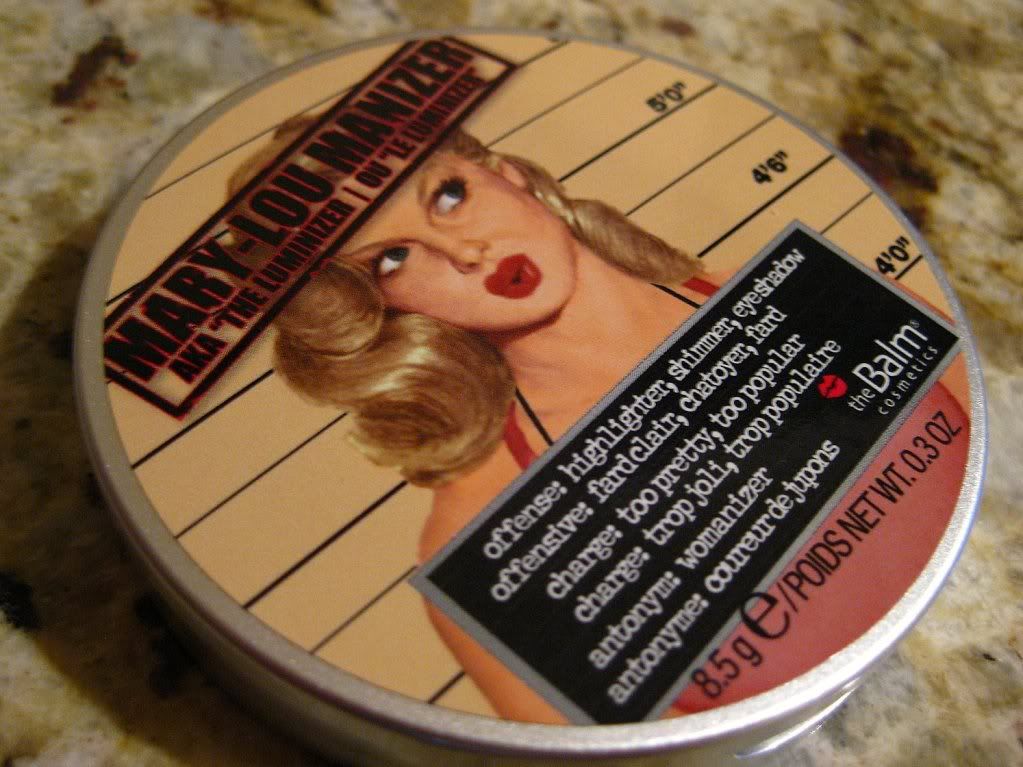 I'll have more to share tomorrow!

I will probably have more to add to this post tomorrow.
It's late and I'm tired!

xoxo,