In early celebration of my birthday, I have been spoiling myself a bit with a few hauls here and there on some of the items on my wish list. I told myself I would stop, but once you get the ball rolling, it's hard! You convince yourself that there is nothing more that you want or need, but something always comes up that you just have to get! I'm officially done -
for now
.
Hey...it's my birth month!

Here is my latest online haul. Most of the items are from random stores online where I have found these things. You all know how I am on the hunt for Heatherette goodies! I still regret not getting anything when this collection came out. I am still waiting on 2 Melrose Mood lipsticks to be delivered to me, but this is what I have gotten into my hands so far.
First thing I had to have was this adorable pink blusher brush from
Guerlain
. The bristles are so soft and evenly apply the blush on my cheeks. It's like having a little bunny wiggle his booty on your cheek and then you have a nice little tinted glow!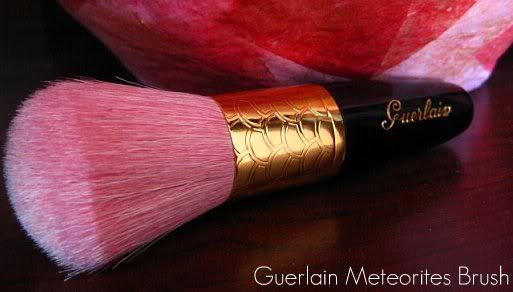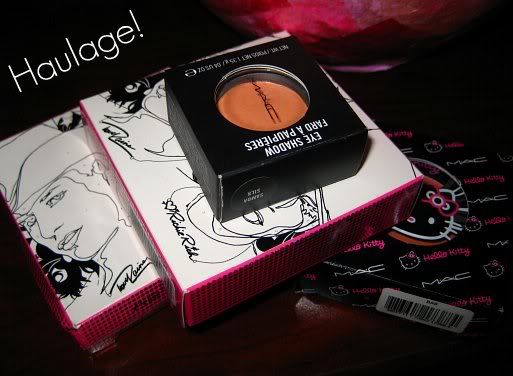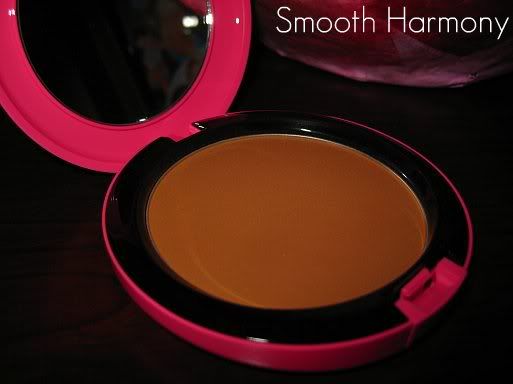 Smooth Harmony beauty powder
- My favorite all over face bronzer. It has a very tiny amount of shimmer, and the perfect tan color which comes on gradually and doesn't cake on making you look orange. It is also gorgeous as a contour color for your cheeks.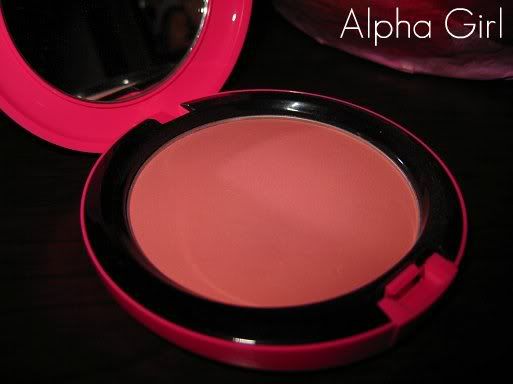 Alpha Girl beauty powder
- a really light and sheer pink with minimal shimmer. I use this as a highlight for my blush. I apply it above my cheekbones to give your face that lively and bright faced look. This color doesn't really show up, but you can see the brighter tone of the skin and the tiny shimmer if gives off. Very pretty, and a must have in my book. Many people have turned away from this BP because they assume it doesn't show up on some skin colors, but I think it works great as a highlighter more than a blush.
Fun & Games blush
- I had to have this color since it does look similar to my all time favorite blush in "Spaced Out", but this blush doesn't have that same pearlescent sheen that Spaced Out has. It's is more of a solid peachy color with slight shimmer.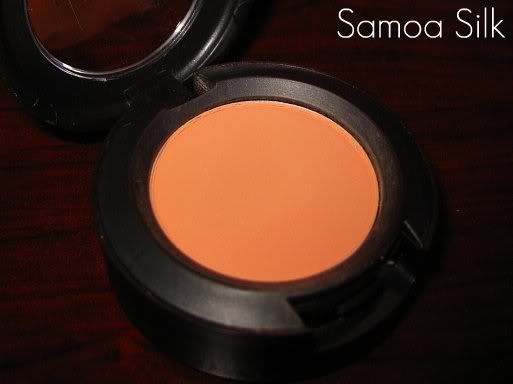 Samoa Silk eyeshadow
- A gorgeous matte peach eyeshadow. It doesn't blend with other colors very well, sine it is a matte color, but it would look gorgeous with a thick lined eye. This color comes on as a tan peach, and stays put for a while. I have been really into peach lipsticks and I can't wait to do a look with this eyeshadow.
Here are the swatches of my new goodies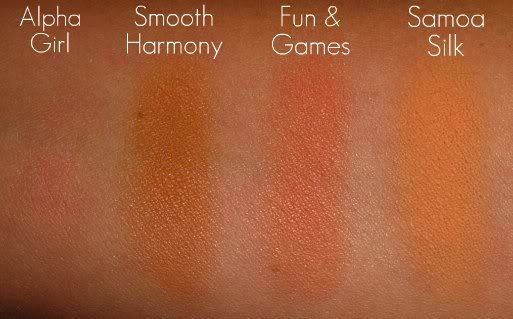 xoxo,