"Beautiful music how champagne flutes click,
Beautiful women sippin' through ROUGED lips"
- Jay-Z
I'm sure you have read hundreds of reviews from people raving about how amazing this lipstick is...and this is another one.
If you want soft, supple, tender, juicy looking lips...they're in this beautifully decorated case.
The lipstick is so cushy and creamy, it's like putting melted chocolate on your lips -
just texture and consistency
wise
. Everybody loves melted chocolate!
The color I chose was Peach Passion #13. I've been into the peachy look, and besides, I owned a lipstick dupe in every other color that was available. I may have to reconsider my choice and go back for the others, since I really had no idea these lipsticks were this amazing. I know I'd use these a lot.
Peach Passion is a pinked peach. Goes on pretty opaque, so you don't need to swipe it on a thousand times. One or two swipes gives you the perfect coverage. Even dotting it on your lips lightly leaves enough opaque color for your to blend in for a creamy finish with gorgeous shine.
Gorgeous packaging!
Comes with a mini mirror on the top of the cap for application on-the-go!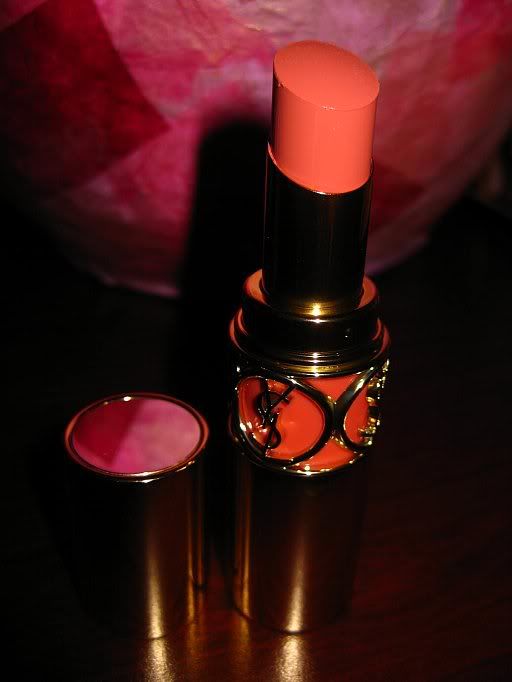 Swatch
I could go on and on about this lipstick.
The price tag is a bit steep at $34.00 at Sephora, but if you dig around online, and be careful not to get any fakes, you could get one for a great price! Sometimes even way less than half the price!
I'm working on a post to help you stay away from fakes and what to look out for.
xoxo,