...demand Florida oranges!

Florida...the land of the retired, the rich, the tourists, and the crazy party hungry drunks. It's kind of hard to force this huge land mass into a category...there's just too much going on.
I'm lucky to live here
, and I don't let that slip away. I take advantage of my home state...maybe more since Jerrid has moved down in February. There are still places he hasn't seen yet.
I don't know about you, but I love Florida. If you've been here and you didn't like it, you didn't go to the right places. If you've been here and you loved it...you still haven't been to all the right places. I don't think I can explain to you how MANY things there are to do here. There is an entire panhandle sticking out of the United States for you to explore in Florida - Disneyworld, Universal Studios, Miami's South Beach, The Hard Rock in Hollywood, Fort Lauderdale and the beaches there...the beaches in Boca Raton...Tampa, Bradenton, Naples, Fort Myers...etc. to the max.
Living here, you can forget how lucky you are to be surrounded by such beauty on a daily basis, but it's the little things that remind you.
Jerrid and I drove over to Delray Beach to spend the day with my friend Melissa and her family. We all decided to make it a boating day and head out on their boat to sightsee and breathe in the fresh sea air.
We started out on the Intercoastal Waterway...which leads to the ocean. A nice slow paced cruise to make sure we don't cause any wake or run over any manatees.
Jerrid kept making a huge deal about "blogging" about the trip.
We told him we would push him in...that's blog worthy...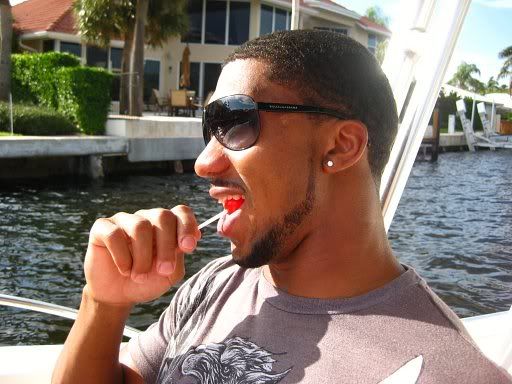 Being on a boat is like being rocked in your mama's arms. The sea waves are so relaxing and the fresh air makes it all the better. You feel so alive and relaxed at the same time.
Passing all the multi-million dollar mansions on the way was a nice view...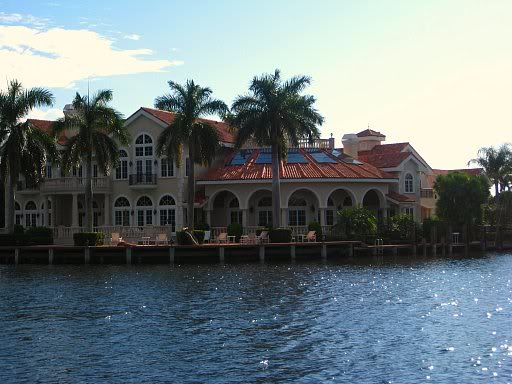 Hey Y-knot!
Imgine pulling up to this and saying..."Honey, I'm home!!!"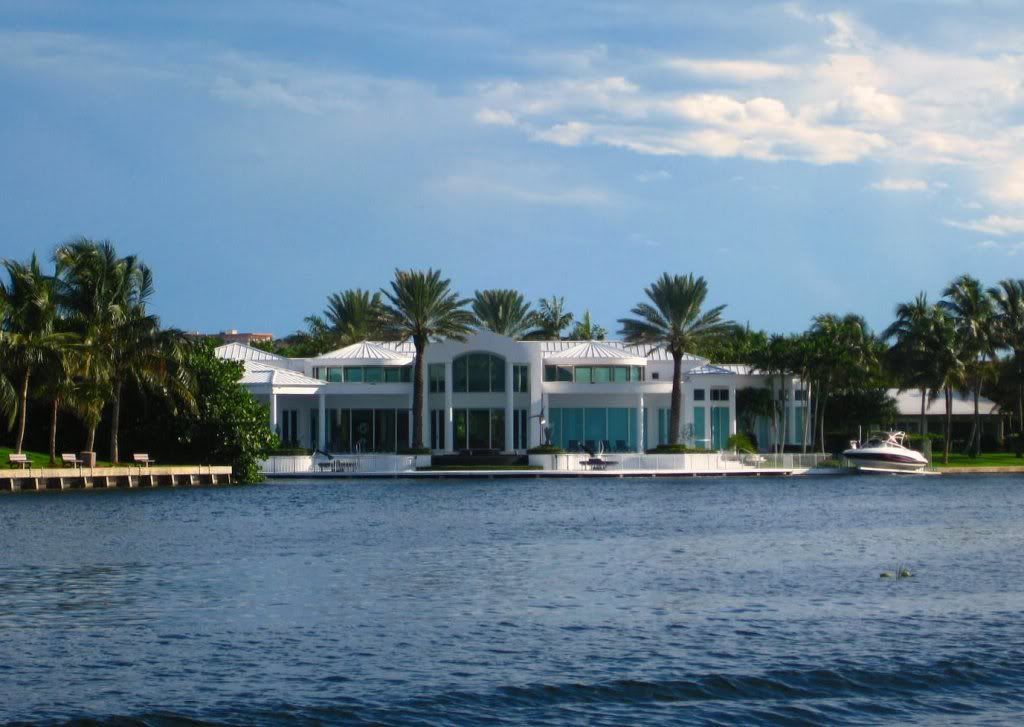 Check out the beautiful landscaping on this house.
That landscaping price alone could probably feed a
small family for 3 years somewhere in the world...
Outlet to the ocean.
Waving to the people!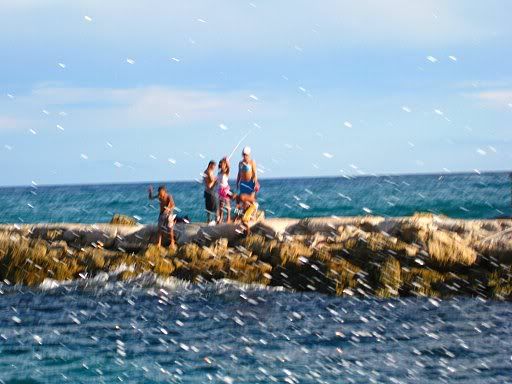 The coastline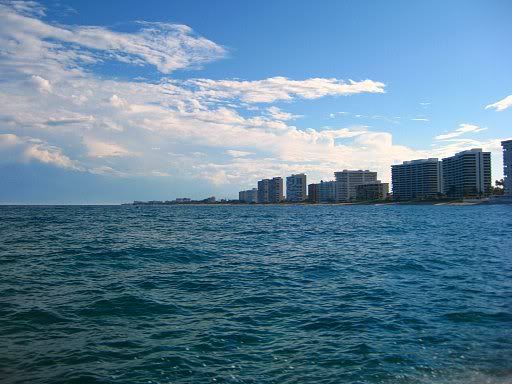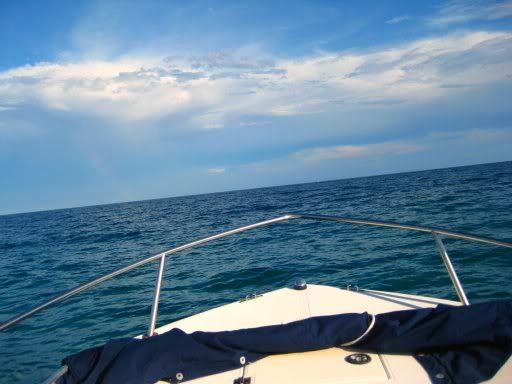 Clear water
You can see right to the ocean floor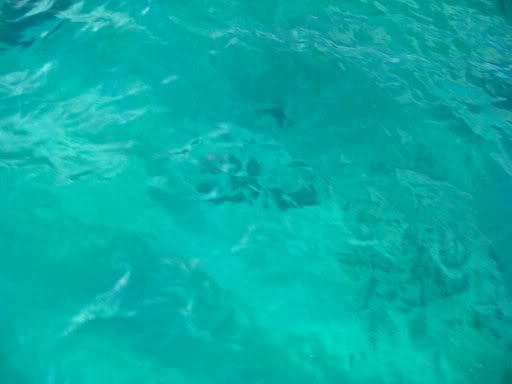 Afterwards, Jerrid and I wanted to get some cheaps from the flea market.
There are tons of Flea Markets in South Florida,
but this is one you can
scratch off
your travel itinerary...
The Swap Shop
In Sunrise Florida (Fort Lauderdale)
I remembered this place being so much fun. There was a Circus in the damn place!
It's a flea market inside of a HUGE building, but the recession must have hit it hard. There wasn't even any air conditioning inside!
Last time I went there, about 5 years ago, the indoor circus was still up and running. They had incredible trapeze artists and 3 elephants! You can even ride on an elephant for $3! It was like old'timers prices! $2 ticket, 50 cent popcorn...totally affordable, but probably theyr downfall. I mean, they keep the prices they don't make much to keep up maintenance, they raise the prices people don't agree with price raises and don't pay. Either way, they lost their business here.
You would think the booths would at least upgrade their merchandise, but it's still the same overprices rubbish that it was before.
Great name for a store...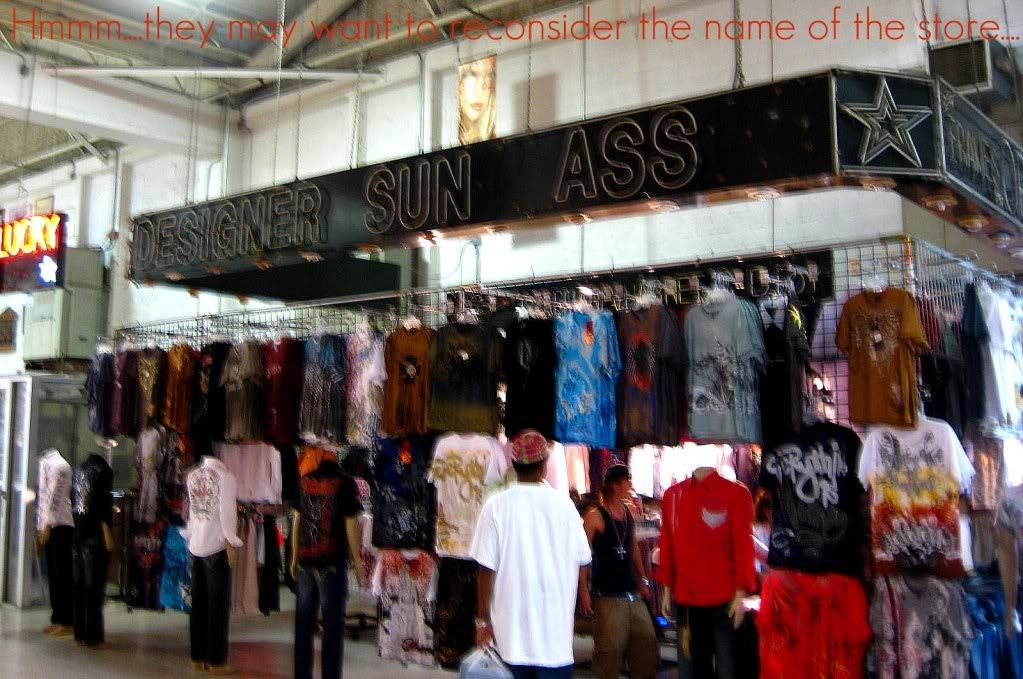 I want the patent red ones...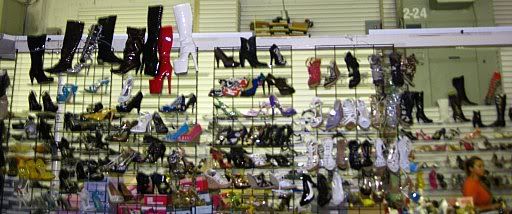 and yes, I was being sarcastic, for those of you who like to judge for no reason.
There is a little amusement park outside...
but I don't know if I'd go on any rides.
I think they are water powered.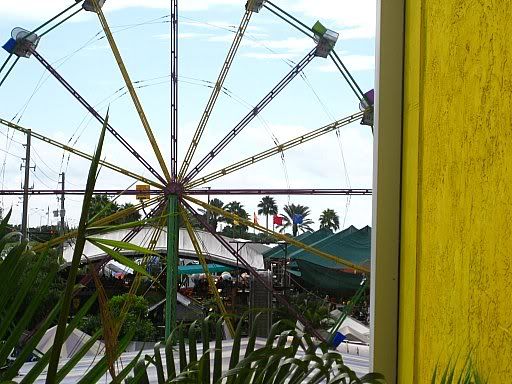 I'm not kidding there. The ferris wheel was powered by
a bucket that was being filled with water, which kept the ferris wheel going.
Not very safe in my opinion.
Our economy might suck right now, but it will get better with time.
We just have to stay positive and believe in the future.
Every storm blows over...eventually
God Bless America





When you're not satisfied shopping in one place, what do you do?

You go to another place!

We hit up Sawgrass Mills - a favorite


Jerrid and I did our weekly economy boost with a bit of shopping. He's going for that new age cardigan look and couldn't find one he liked anywhere, so I dragged him into my favorite store.
You can find anything in
American Apparel
, and he did!
Look how nice he looks in it! Very grown and sexy!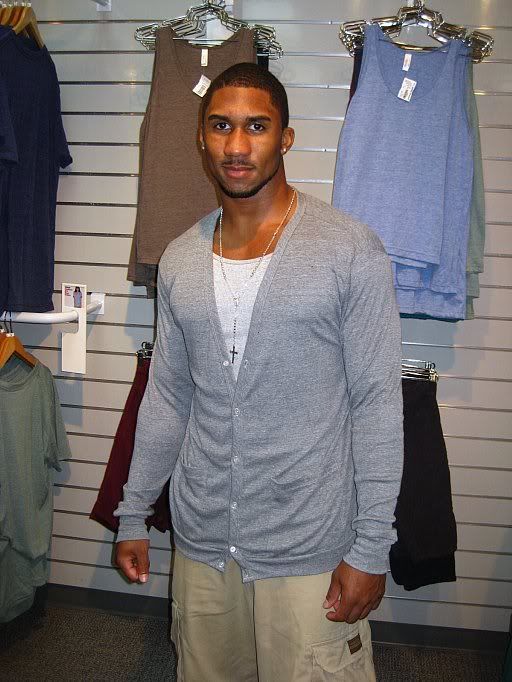 I bought....

a lipstick
what did you expect?
(
bought online
)
It's a YSL lippie tho, so it's a totally different story in a totally different ball park, and I'll tell you all about it in another post. Yeah...it's THAT good!
How was your weekened?

xoxo,