...then go catch it!
haha...no...it's not that funny to me because my sinuses are on fire!
I have had this lingering "cold" for the past month, but now it's an annoying sinus infection...and those last for a long time...so I'm ready for the long haul with my Kleenex.
I should have been taking my grapefruit seed extract pills like my mom told me to, but I didn't think it would be this bad.
Al long time ago I told you guys about grapefruit seed extract in liquid form, but never really got the chance to go into too much detail about it.
So this stuff is supposed to be some kind of miracle remedy. It's natural and has many benefits. It's kind of crazy the amount of things this liquid can do. It's nicknamed
PURE LIQUID GOLD
.
Here is the Wikipedia page for GSE
CLICK HERE
The only downfall is the fact that when you drink the liquid, even after you dilute it in the water...it is so strong and nasty, it could knock you out! You HAVE to dilute the solution in water...it's too strong alone. Even diluted, it tasted like your drinking the most bitter thing possible! Yuck.
I'm going to have to listen to my mommy and give in...they also make a GSE nasal spray for sinusitis like what I have...I know tomorrow when I go home, it's going to be the first thing my mom shoves in my face! I love her!
Hopefully some of you guys find this helpful, if you are interested in natural remedies as well as natural household cleaners, this product is pretty amazing. The bottle costs about $16 at Whole Foods, but you use so little of it every time, it's a big money saver.

Jerrid and I set out to get J.J. a.k.a. Baby Beluga (we call him this because he is SO big, and it sounds cute. He loves the Baby Beluga album...you guys remember that?) a pair of shoes! You know how men are with their son's and their sweet first pair of Nike's. It was a huge deal for daddy that we got baby a pair that's fashionable, and matches daddy's shoes!
Look how cute!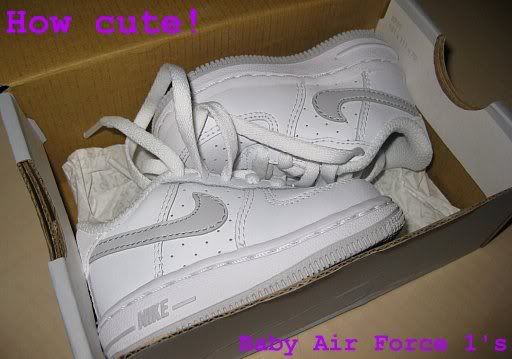 I cooked up some fried chicken again tonite...I'm kind of excited about the fact that I can fry up some chicken now. I hooked it up with some Hooter's sauce and I was set!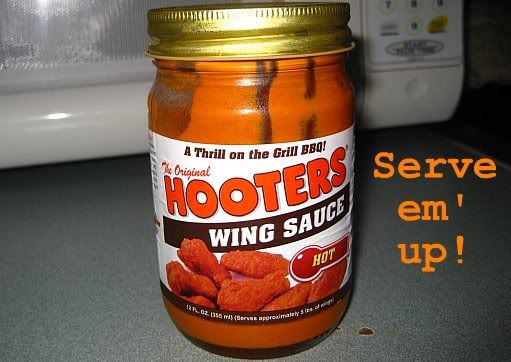 Yeah I poured this bad boy all over my big juicy fried chicken drumsticks instead of those little wings at Hooters...oh man, it was great.
It was a cheat day though! I'm still on my diet and fitness plan so I can't be a glutton, but I do get to have cheat days...isn't my man so nice!
Tomorrow Jerrid and I head on over to visit my parents and see my friends in Fort Lauderdale and Miami. I have a feeling this weekend will be very exciting!
Hope you all have a GREAT weekened! Let me know what you have planned!