When Friday came around, Jerrid and I really wanted to head on over to the east coast to visit my parents again. We usually go every Saturday so my mom can spend the day with the baby, but we decided to go on Friday so we could catch my nieces during tennis practice. We left real early on Friday and were home in an hour and 15.
The weather wasn't all that great, in fact it was drizzling a bit, so tennis was canceled for the day. The reason they go so early in the first place is to beat the heat...it gets so hot around the afternoon, it's too much for kids their age.
By the time the afternoon came around, it was gorgeous out, and so hot! We had to go by the beach! We got our things and headed over to
Fort Lauderdale beach
and set up our little place on the beach to lay out and take a nap.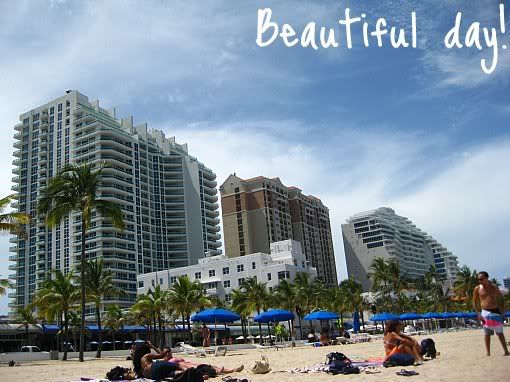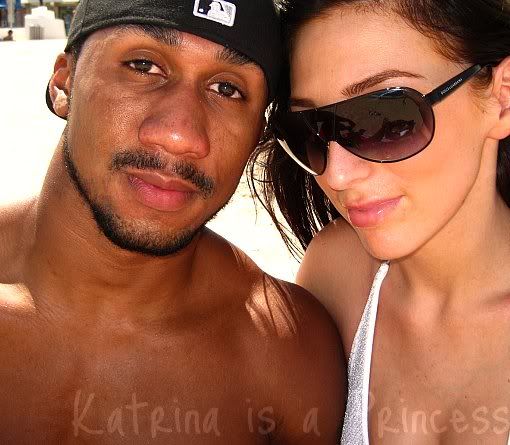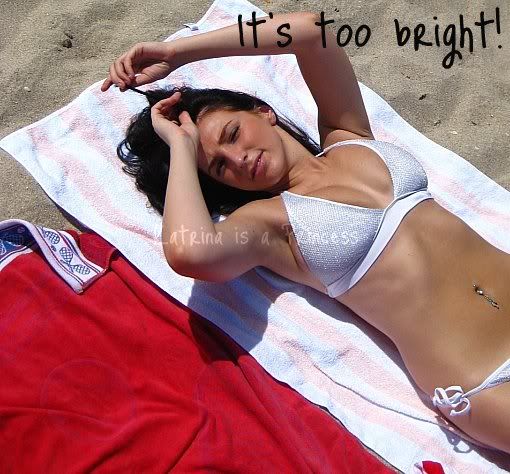 We had so much fun and when we got home, time just seemed to keep on passing, so we ended up spending the night at my parents house.
The next day, my friend told us to head on down to Davie to watch the Miami Dolphins open training camp scrimmage. When I told Jerrid about it I could see his heart skip a beat, so we went over there to catch the action.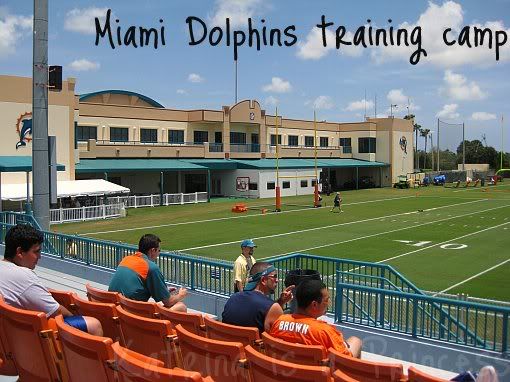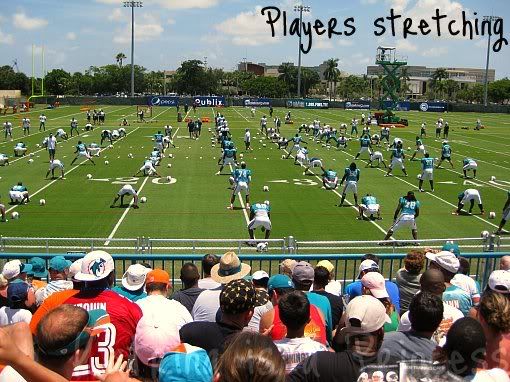 It was so hot! Scortching hot.
It sucks watching these players practicing and playing when I know that Jerrid is so much better. He is still hurt so there is not much he can do now, but he is working really hard to get back into the game as soon as he can. I am so proud of him and he is progressing so well and so quickly! He will be back in no time and I know he will be better than ever and take over the NFL!
Even though I lathered on the sunblock I still ended up getting pretty badly burnt, but I'm doing my best to keep my skin moisturized so that I won't peel too bad. At least this might help me get my tan back...I am tired of being so pale! I haven't been able to get a nice tan this year since I just had a baby, and bronzer doesn't do much but make you orange, so I'm glad I got some color.
We are still here at my parents house...ended up staying another night, and we are staying again tonite. I am really looking forward to watching my neices play tennis, it's been so long since I've seen them play and I want to see all their improvments! We're going real early...around 7 to watch them practice while it's still cool, so I'm off to bed!