Stila came up with a handy little idea to make a
talking eyeshadow palette
to help guide you through the steps to achieve the look you plan to go for.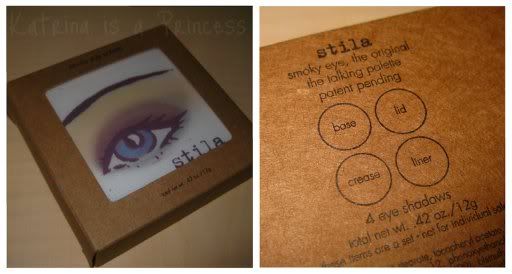 The cute packaging comes in the usual cardboard colored brown Stila box, and when you open it, out comes a nice metalic silver palette with a halographic image of an eye that changes to an eye with a smokey eye look when you move the palette.
The palette I had the chance to get my hands on was the
Original Smokey Eye palette
which comes with 4 eyeshadows each labeled with the area on the eye in which they go. Before you get started, there is a cute little button on the backside of the lid which is a button you can press to begin your lesson. The voice lays out the steps by telling you to apply the base color to the entire eye area, the lid color acorss the entire lid to the crease, the crease color along the arch of the crease and to use the darkest color in the palette as the liner.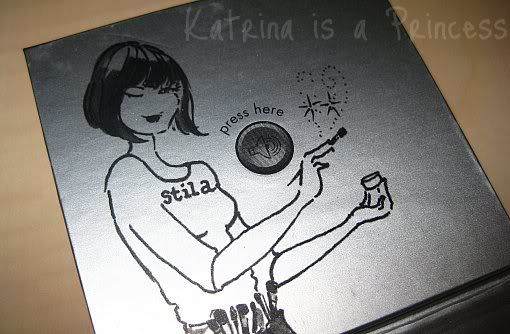 It's a very convenient and cute way to begin your journey into the smokey eye world, since this is a very simple tutorial to a very simple type of smokey eye. This makes this palette a perfect match for beginners!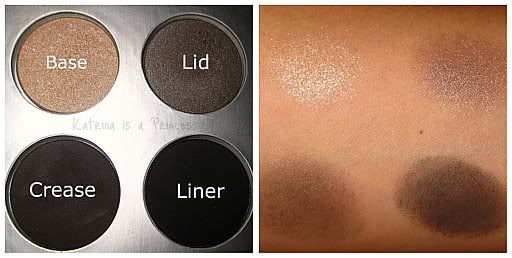 A
con
I found about this palette is the pigmentation in the eyshadow. It does require a couple of swipes to get the color you are looking for. The colors come out a bit muted and may look slighty mushed together when you try to blend the eye together, since the smokey eye may require some blending. The colors look very similar together, it is difficult to tell which color is which, therefore leaving your eye mainly looking the lid color, which may not be exactly what you are looking for, so blending may be kept to a minimum.
Another con is the selection of placemtent they assigne to the shades. The colors are labeled certain areas on the eye, but they should not be only used there. if you wish to experiement and go for more dramatic smokey eyes which require a cat eye using the darkest shade in the outer V, someone should also have a tutorial to select for that certain look. I wish they could have added a small leaflet to help people to acheive different looks using the same palette, so they are not limited to one certain mode. I'm sure people who are experienced with their makeup will experiemnt with the colors, but some beginners may find themselves limited.
The palette costs around
$40
and can be found at any retailer that carries Stila, such as
Ulta
and
Sephora
.
xoxo,