A stunning new innovation in lip color, OCC Lip Tar combines the longevity of a lipstick, with the ease of application of a gloss!
A simple, elegant formula that contains Hemp Oil, Vitamin E, Peppermint Oil, and an unprecedented concentration of long-wearing colour pigments, Lip Tars feel as good on the lips as they look.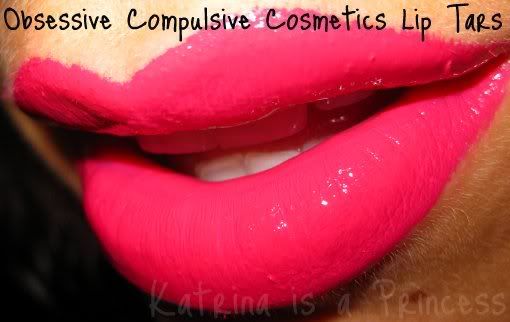 I love this pic! I'm wearing
Anime.
I finally got my hands on some
Obsessive Compulsive Cosmetics Lip Tars
and all I can say is
WOW!
I am in love!
Price : $12.50
Where to buy :
www.occmakeup.com
The glosses are super
opaque and pigmented
, they easily glide on your lips, and they last so long it will blow your mind. These glosses are
not transparent
at all...these are the real deal in lip pigmentation. There is absolutely no need for lipstick with these glosses.
Just a dab
of these babies gives you an all over super pigmented lip -
a little goes a long way.
The gloss is extremely creamy and glides on your lips easily. They smell great, you can sense that peppermint undertone and it is quite cooling on the lips as well. Your lips don't end up feeling dried out no matter how long you wear these glosses, they really stay put and keep your lips creamy for hours.
Here is a shot of the new lip tars for the Fall '09 Collection
(minus one color - a green shade)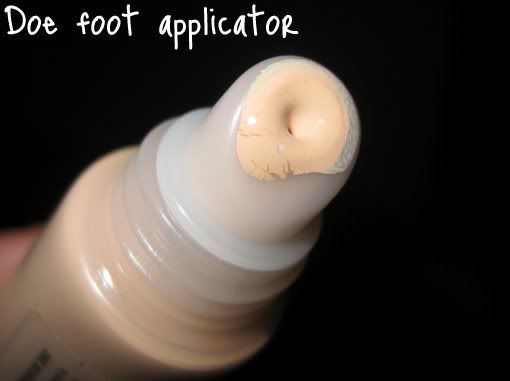 The Pinks
Hush / Anime
Here are swatches of the pinks: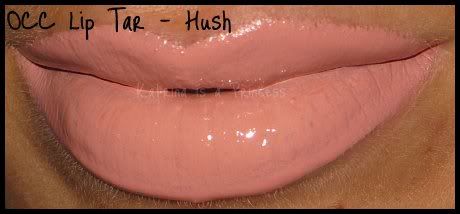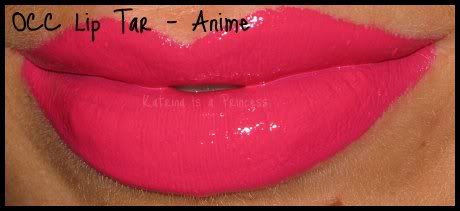 The Neutrals
Petty Beige / Conquest / Fondue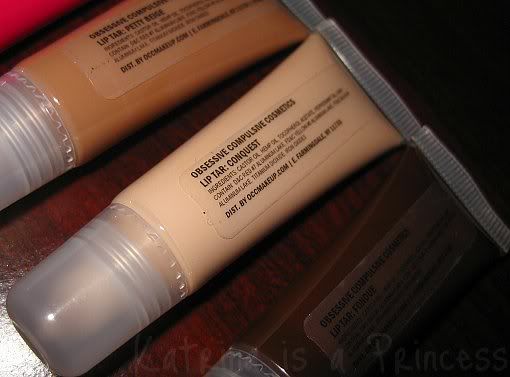 Here are swatches of the neutrals: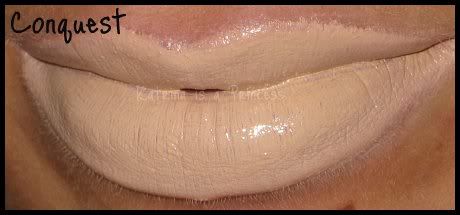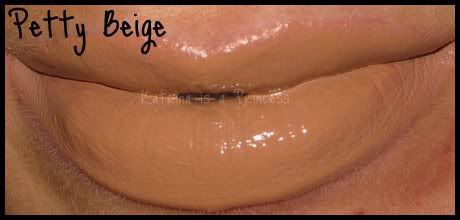 They come in so many colors to choose from and another amazing thing about them :
You can mix them together and create more colors!
You can control the level of mixture you wish to have...if you want a lighter shade of a color...mix in more of the lighter color to the darker shade.
You can adjust the color as you wish!
I'm loving this, it's like having
hundreds of colors
within a few tubes!
Here are some examples of my favorite mixture combinations!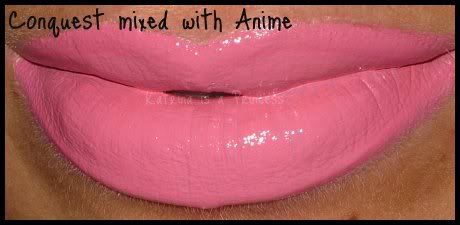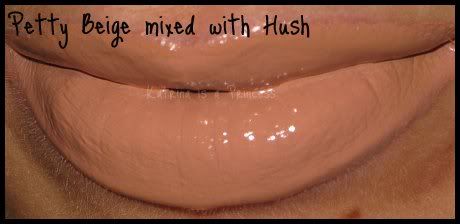 You can purchase these lip tars as well as other OCC products online by
visiting
occmakeup.com
xoxo,