After a long day, there is nothing that soothes your body all the way down to the soul like a nice warm bath! Just listening to the running water filling up in the tub, teasing my senses of the relaxation to come, is an experience all its own!
Bath time is essential to me. It's my time to sit back, let the water surround me and drown away all my stresses, leaving me a replenished, refreshed, and relaxed princess!
It may seem as if it cannot get any better, but you may stand back in awe when I say - baths can be enhanced to a maximum potential!
I have two favorite products to use for bath time -
Avon Skin So Soft bath oil and NARS skin oil infused therapy soak.

AVON Skin So Soft bath oil has made bath time more than just a cleansing experience, but making it a time to soak my skin in nourishing and moisturizing agents which leave my skin feeling angel soft and smelling like heaven.
AVON - Skin So Soft - Bath Oil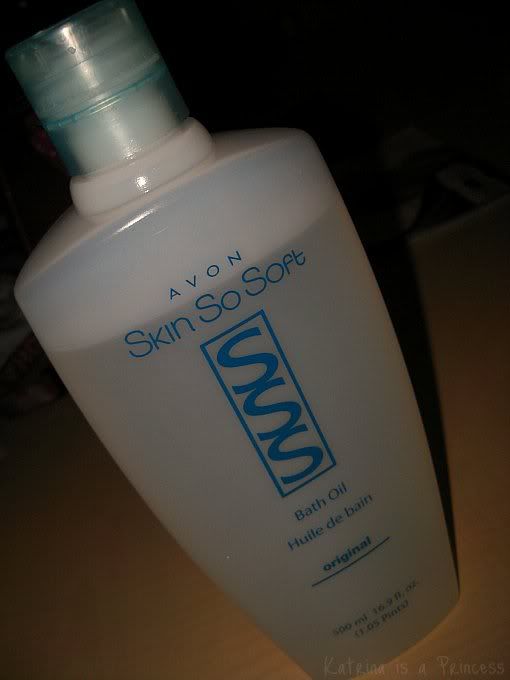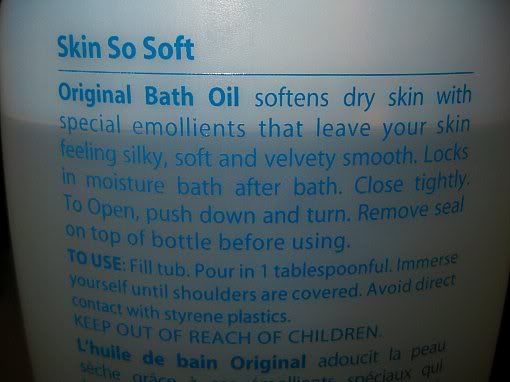 Price:
$12.50
Where to buy:
HERE
Let my mom be your e-rep and use code
RFSC17
for free shipping on
direct delivery orders over $10!
This is more than just bath oil, this is an escape!
Just a few drops of this into a full tub of water can leave your skin feeling so moisturized and renewed, and all you have to do is soak in it! The small is refreshing and very brisk, almost clearing out all your sinuses like a hike in the most sensual woods.
I love this stuff. I use it like crazy!
In reality though...it is more than just bath oil!
It can be used for so many things!
TRIED AND TRUE!
There is actually a list of
101 uses
for this bath oil, but I figured I will only list 10!
If you want the complete
101
Uses list -
CLICK HERE!
It's a bath oil.

It's an after shower moisturizer.

It can be used to remove makeup.

It's a suntan oil (not a sunscreen, however).

Pour a little in the water of your foot saver to help moisturize your feet while you relax them.

It's a hot oil treatment to soften nails.

It's a good massage oil for those overworked, sore muscles.

It's a good insect repellent for people and their pets (as recommended in Outdoor Life and Field and Stream magazines, plus "Dear Abby").

It helps relieve itching caused by insect bites and dry skin.

Sponge it on screen and around doors and windows to keep crawling bugs, as well as, flies and mosquitos away.

My recent trip to
TJ Maxx
has left my shopping bags filled with great steals! What else do you expect from such a great discount retailer. I love shopping at TJ Maxx because you can really find items that would normally be way out of your price range, going for ridiculously low prices.

I found this amazing NARS Skin essential oil infused therapy soak in the clearance section for $7! This jar of bolivian rose, chilean and french sel gris salts is retailed at a value of $75!
NARS Skin essential oil
infused therapy soak


it might smell a bit funky right out of the jar, but it does begin to smell relaxing and feel great in the tub!
According to the NARS website:
The ultimate relaxation experience, Essential-oil infused therapy soak blends Bolivian Rose salts extracted from the Andes Mountains, hand harvested Sel Gris crystals from the pristine waters off the island of Noirmoutier in France and natural Chilean salts found in the Atacama Desert. The salts are naturally fragranced with pure Tahitian Tiare absolute, an essential oil exclusive to NARS. When dissolved, the fragrance reveals itself to be a soft, yet complex blend of gardenia and oceanic subtleties.
To use, add 1 - 2 ounces of salts to running bath water, breathe in the pure tiare and luxuriate in the therapy soaks' natural nurturing and cleansing properties.
Benefits:
Dermatologist tested
Dye and Irritant-free
Synthetic fragrance-free
Proteolytic enzyme - reduces premature signs of aging
NARS' exclusive Omega-3 Lipid Support System™
So now I have two of my bath time essentials! My AVON Skin So Soft bath oil and my oil infused therapy soak from NARS!
xoxo,