...to stop by MAC without leaving with one of those little black bags.

I told myself I wasn't going to buy anything from MAC until tomorrow when I am going to attend the event Dillard's is holding to welcome the Fall collections for their cosmetic booths. MAC is hosting the largest event in the store and I was invited. They're going to be catered by a local Italian restaurant, do makeovers all day, give out prices and gift cards and other fun activities. If you are in the area and wish to attend, go ahead, it's at the Dillard's at the Coastland Center Mall from 6 to 8pm! It's open to anyone! if you wish to have a makeover done, you need to call ahead and schedule one...it's kind of late for that I guess, but you can try.
Usually on Friday's Jerrid and I pack up our things and head over to Fort Lauderdale to spend the weekend with my parents. This event will just postpone our drive, but we will see how I am feeling tomorrow and also plans...it's my sister in law's Birthday.
Jerrid and I were bored yesterday. It's been raining here lately. Here in Florida its ridiculous once its hurricane season. It could look like the most beautiful day, but like
clockwork
, once it hits a certain time in the day...it rains.
What else is there to do on a rainy day but go to the mall. It's not like we can really do anything that involves being outside...even the outdoor shopping facilities are cut out of the equation!
We drove over to the nearest mall, the Coastland Center here in Naples. There is no free standing MAC store there, that one is a few blocks down the street at the Waterside Shops, but I feel a better connection with the workers at the Dillard's booth. They are all so sweet.
I just stopped by to check out the new collections. You could look at as many swatches and pictures online as you want, it is always a totally different thing when you go to see them for yourself.
Then it hit me...you know that moment when you think to yourself "
I can get
ONE
thing. It won't hurt and it's not like they're so expensive anyway
". So I did. I got
ONE
thing. A lipgloss, which was exactly what I have been looking for. Next time I need to think "
I could get one thing, but I should probably finish using things I already own in all the boxes and boxes of makeup I have"
.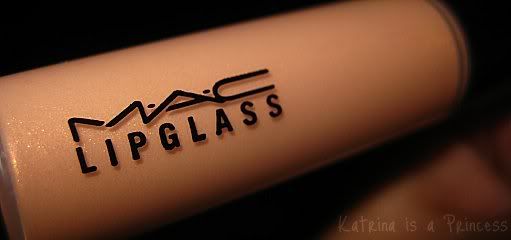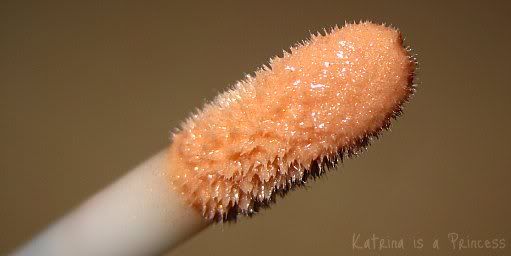 I've been looking for a dupe for NARS lipgloss in "
Striptease
". A gorgeous nude with a hint of shimmer, but with a price tag of $24 bucks a pop, I think I can settle for a nice dupe. "
Young Thing
" in MAC's new Art Cosmetics Collections is about as close to a dupe for "Striptease" as I think I have ever come across. Besides the fact that MAC's lipglosses are a bit sticky, and that is the downfall for some, it's a perfect color match. The stickiness may be super annoying, especially when the wind blows your hair right into your lips, but it helps the gloss stay on longer. Which is one of the downfalls of NARS lipglosses. They are not sticky at all, but they don't have much of a lasting power.
I don't have any images of "Striptease" because I don't own it...and I don't feel as though the images online from NARS do the color much justice.
"Young Thing"
is a GREAT lipgloss to wear alone, paired with your favorite nude or pink lipstick, or to tone down those super pigmented lipsticks. If you think
Lavender Whip
is a little too over the top for you, but you own it and wish to make it more wearable, pair it up with a lipgloss like "Young Thing". It tones down the color and turns it into a super chic, wearable frosty lilac.
I do not need to buy anything else that is cosmetic related...but I am waiting patiently for the launce of the High Definition Collection from MAC. There is a pale frosty peach color lipstick that is coming out with that collection called "Close To Real" and even though I know it will be added to my collection of lipsticks that I barely use...I want it.
"Want"
is a very important verb...it can control so many emotions in a gal!
A lot of you have been asking about my baby! He is doing great and he is getting so big! Our pediatrician is so proud of us! He is gaining plenty of weight and is in the 95th percentile at 17.5 pounds! He will be turning 3 months old on September 3rd! I still am dazed at how quickly time goes by, and everyday is amazing! I guess time flies when you're having fun, and he definitly makes my days worth every breath!
Sorry for the blurry pic of him, he gets startled by the flash, so I don't use it.

For those of you who wanted to know about how I take pictures...I will do a post for you guys tomorrow! I just need another camera to take pictures of my camera taking pictures...if you get my drift!