Saturday
morning we decided to drive over to visit my parents in Fort Lauderdale, which is on the east coast of Florida, about an hour and 15 minutes away. Jerrid and I are currently located over on the west coast of Florida, since that is where his team is based. The drive is quite painless, a straight shot on the I-75. The road is nicknamed the
"Alligator Alley"
once you hit the road to connect you from the west coast to the east coast since it runs right across the Everglades which is very populated with alligators, as well as annoying insects. It's a pretty boring drive with not much to see, but can end up being a
nightmare
if you forget to fill up your gas tank, since there is
no exit for the first 50 miles!
We had a nice day with my parents, and my neices were over, kissing the baby and being the perfect little nannies.
Jerrid and I slipped out for a bit and headed on over to the mall to walk around and enjoy some time to ourselves. We noticed an exquisite little kiosk that was selling the cutest jewelry pieces for great prices!
Jerrid spotted an adorable
Hello Kitty
necklace and thought I just had to have it. I picked it up and wore it as soon as we paid!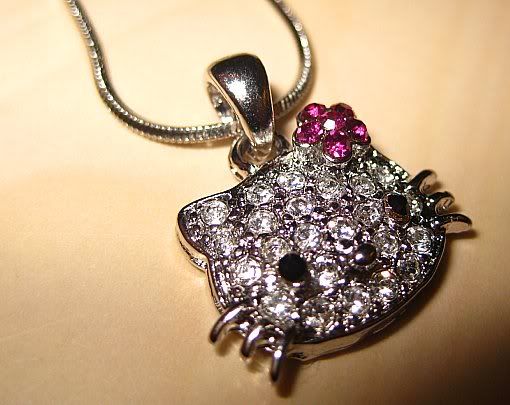 When it was time for us to head on back to the other side, we thought we should drive by South Beach just to cure our nostalgia! We used to love going out there basically every time Jerrid came to visit, but it's been a while since either one of us has even smelled the air down there!
We hit the 95 southbound and began to sight see, as if we were tourists!
I snapped picks out the window of the car, but of course its always tough to get great pictures in such darkness.
Here are a few pictures I snapped during my tourist escapade.
Making that left turn onto
Washington...
DASH
store on South Beach. I guess I expected it to be more...glamorous...
but then again, everything on South Beach is crummy on the outside.
One day I'm going to need to check out the interior of the store!
The line of party people outside of
Sobe Live.
It makes me laugh how they love to keep people outside making it seem like
the party is poppin', but once you make it in...its not all that great...
The famous old movie theater style announcement board atop
MANSION night club
.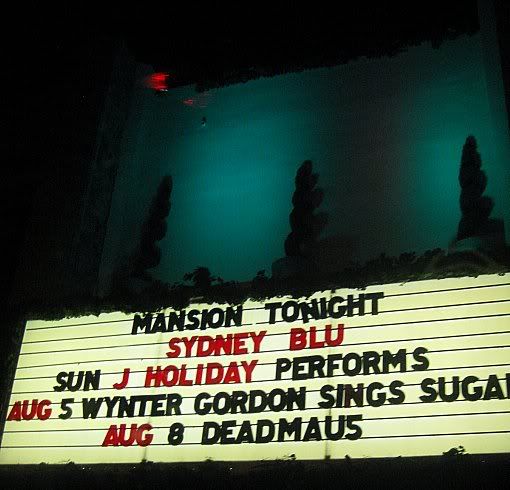 The tattoo parlor featured on TLC's
Miami Ink!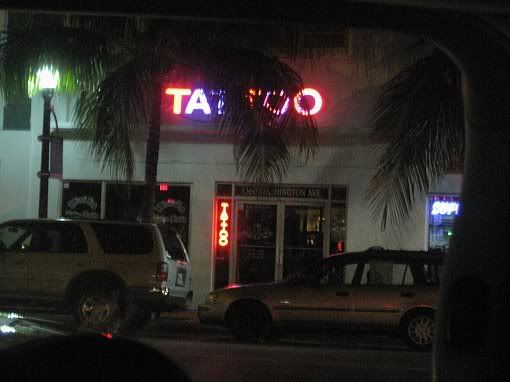 A glimpse over at
CAMEO night club
The exquisite
LOEWS Hotel
The beautiful
Hotel Victor
on
Ocean Drive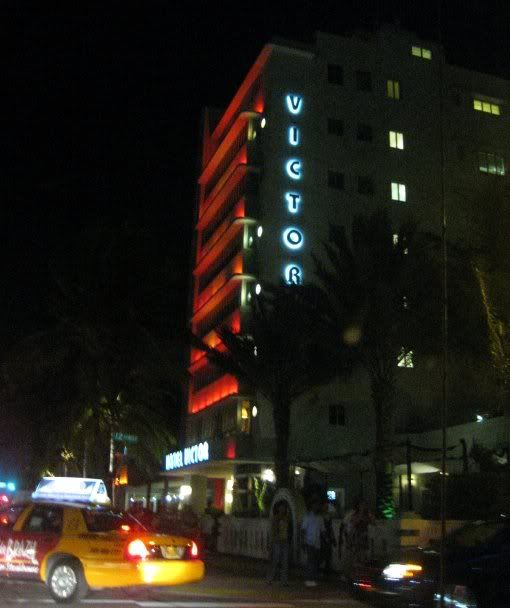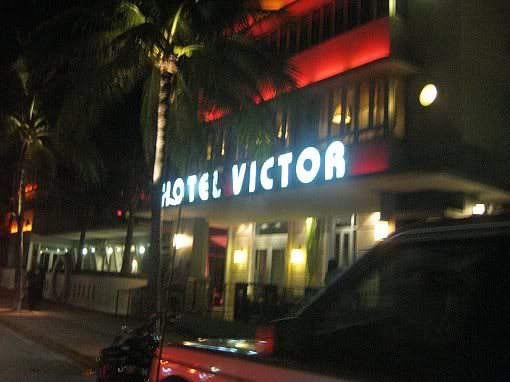 Versace's house
on Ocean Drive
People are always crowded around the gorgeous
front gates to the house to grab a photo
If you did not know, Versace was shot and killed right in front of the gates to his house, and it took a very long time to finally clean the blood stains from the stairs.
It's a sad story.
The lights to the
Colony Hotel
on Ocean Drive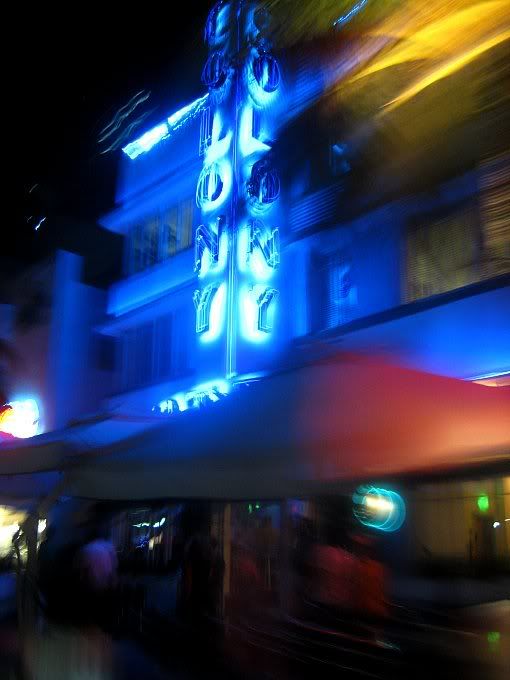 I just wanted to share my pictures with you, I hope you enjoyed them!

I hope you all had an amazing weekend filled with lots of fun, family, friends, and LOVE!


xoxo,